January through March is one of the best times to book your next cruise thanks to what's called wave season. During this time, cruise lines offer special promotions and discounts to sweeten the deal on top trips, which means it's the perfect time to take the plunge on the trip you've been dreaming about.
From sailing solo up the waters of an ancient European river to bringing the entire family onboard an Asian grand adventure, here are seven cruises that are perfect bucket list contenders—whatever your cruising style and needs. 
Sail the South Pacific
Depart directly from Tahiti's main city, Papeete, for the 10-night high seas adventure "Beyond the Blue Lagoon." Along the way you will stop to enjoy the incredible nature and beauty of several French Polynesian islands, including Moorea and its white-sand beaches, spectacular Bora Bora, and the Fakarava Atoll. The Regent Seven Seas' small-size luxury ship Seven Seas Navigator can accommodate an intimate 490 passengers, which means that when you're not embarking on an at-port excursion such as snorkeling the colorful waters of Rangiroa Atoll or four-wheeling through Tahiti's emerald-green Papenoo Valley, you can be enjoying the fresh sea air and endless Pacific views from your own peaceful nook. There's even an onboard enrichment program, which includes activities that introduce you to Polynesian culture, afternoon tea, and a deck-top putting green. Various dates; fares starting from $3,699. Members who book through AAA get a complimentary Regent Choice Shore Excursion and an exclusive AAA reception.
Experience the Wonders of Italy
Delve into Italy's endless offerings on a seven-night "Italy Intensive" aboard Azamara's Azamara Journey, beginning in the country's ancient and sumptuous capital, Rome. From here you'll set foot on Sardina's rugged coastline—with its megalithic Nuraghe towers and lush natural landscapes—then continue on to explore must-see locales such as Portofino, Florence, and Monaco's Monte Carlo. Shore excursions range from a guided walk through Cinque Terre National Park to tomato tasting in Tuscany, with amenities that include late nights in port, an onboard spa, and a bevy of restaurants to choose from—great for solo travelers who really want to experience this bel paese with a bit of added comfort and protection. Be sure to bring your best blanco attire for Azamara's White Night party, an on-deck celebration of food, wine, and dancing. Dates vary; prices start at $1,749. Members who book through AAA get up to $200 onboard spending credit.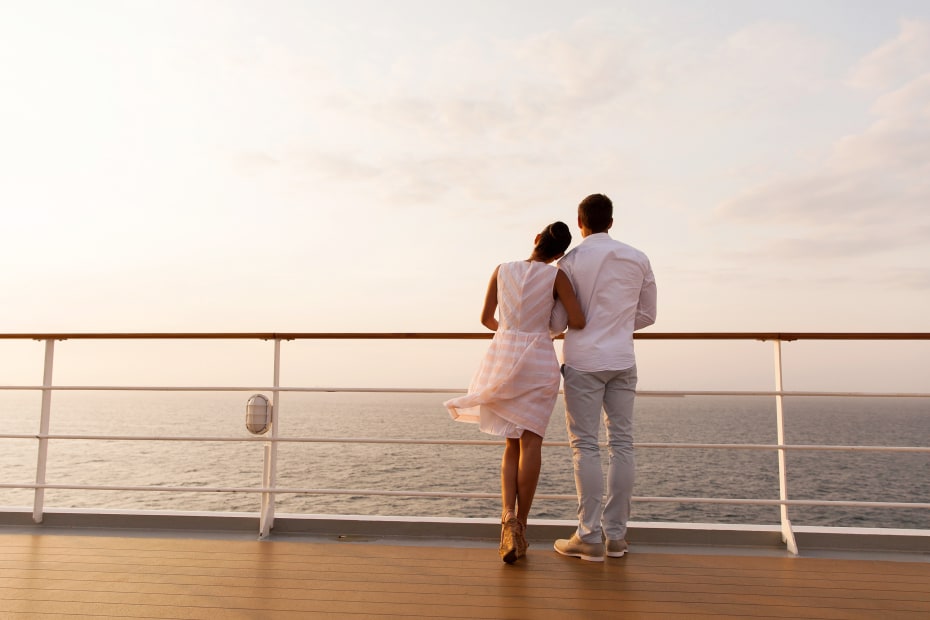 Discover Mexico's Baja Coast
Ready to hit the high seas for your first-ever cruise, or are you short on time? Carnival Cruise Line hosts journeys along Mexico's Baja Coast and the Mexican Riviera that range from relaxing weekend getaways to active week-long adventures. Their five-night Baja Mexico trip to and from San Francisco is the perfect way to dip your toes in the warm sand without making too lengthy a commitment, and includes a full day in Ensenada, Mexico, where you can tour wineries, go horseback riding, or learn the secrets behind cooking Mexican cuisine, as well as a few days at sea. The ship itself can hold 2,124 guests and boasts onboard activities such as lip sync battles and a live, interactive murder mystery game. Various dates; starting at $394. Members who book through AAA get up to $100 onboard spending credit on Carnival's 5-night Baja cruise out of San Francisco.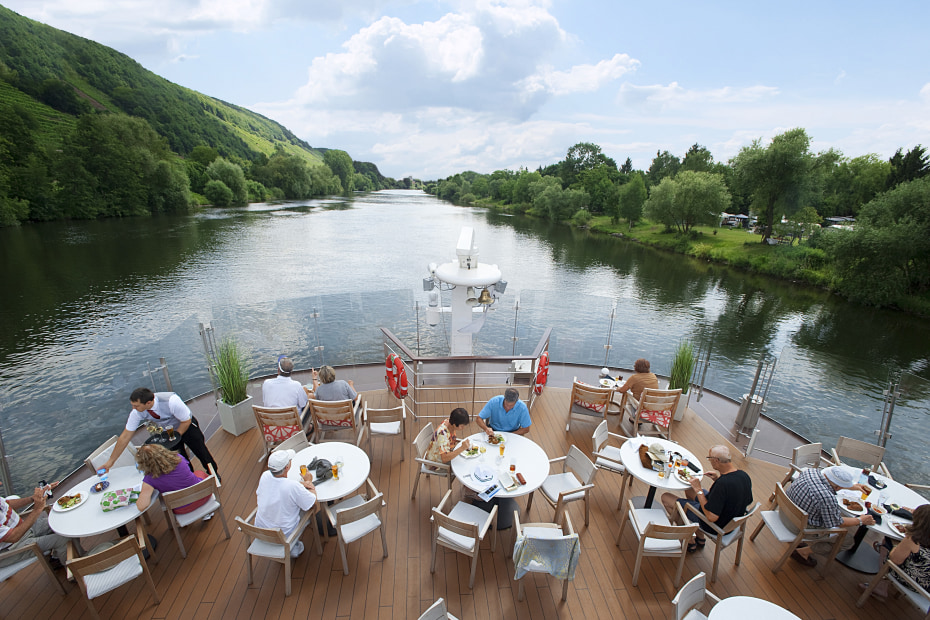 Meander the Waters of Europe's Second-Longest River
A European trade route since ancient times, the banks of the Danube are brimming with fascinating stops and storied cities such as Vienna and the Slovenian capital of Bratislava. Hop on board Viking River Cruises' Viking Legend for an up-river, eight-day "waltz" along this famed Central and Eastern European thoroughfare, taking part in both complimentary and add-on shore excursions—such as a soak in one of Budapest's replenishing thermal baths or a culinary excursion in the Austrian countryside—as you go. Viking's river cruise experience is more personal (185 passengers is the max) than larger ocean ships, and can be easily fit into a 10-day vacation, making it ideal for anyone with work restraints. Also, most of the ports are right on the edge of town, making exploring on your own both convenient and easy. Departs from Budapest or Passau, dates vary; starting from $2,649. Members who book through AAA get up to $250 onboard spending credit per stateroom.
Savor a Grand Adventure in Southeast Asia
Princess is the perfect cruise line for kids, grandparents, and everyone in between. On their 17-night discovery of Southeast Asia, the entire brood can explore such far-flung locales as Phuket, Thailand, and Vietnam's Ho Chi Minh City together. The 2,670-passenger Sapphire Princess leaves round-trip from Singapore, and includes ports in Malaysia, Indonesia, and Cambodia as well. Family friendly offerings, such as the Discover at SEA program that includes engaging activities like on-deck stargazing, keep kids and teens occupied during days at sea. Departs May 18; starting at $2,019. Members who book through AAA get up to $100 onboard spending credit per stateroom, dinner for two in a specialty restaurant, and priority check in.
Bask in the Glow of the Aurora Borealis
Journey on a 12-night expedition from just outside London up to Norway's far north, seeking out the almost mythical northern lights in one of the world's best places to view them. Join 930 passengers on Viking's Star England for a trip to a winter wonderland of icy fjords, snow-covered mountains, and spectacular glaciers. Along the way you'll get to experience many incredible stops on Norway's western coast, including Stavanger's Old Town, with its white-washed wooden homes; Alta, an ideal place to engage in Nordic skiing and ice fishing; and Bergen, known for its museums, tramway, and UNESCO-listed wharf. But it's Tromsø, above the Arctic Circle, that offers the best chances for catching a magical light show that'll transform the night sky. Dates in February or March from either London or Bergen; starting at $4,799. Members who book through AAA get up to $250 onboard spending credit per stateroom.
Embark on an Oceanic Journey
Experience both Australia and New Zealand on this 14-night cruise showcasing everything from New Zealand's stunning Fjordland National Park to the rugged wonders of Tasmania. You'll travel from Auckland to Sydney aboard Holland America Line's 1,924-passenger Noordam, stopping to gain an in-depth look into Maori culture, sip local wines, and wander through the Aussie bushland in search of 'roos, wombats, and koala along the way. The ship itself offers everything from regional cooking demos to yoga classes, and a variety of room styles to choose from. Departs March 19; starting at $749. Members who book through AAA get a $50 Beverage Card plus a Dine Around Package, which includes dinner for two in Pinnacle Grill and Canaletto.