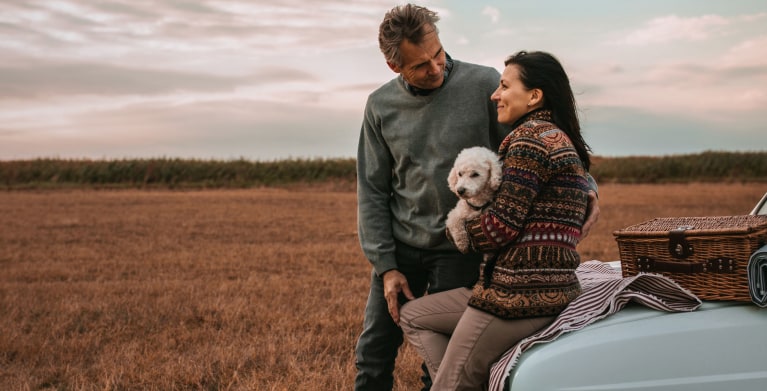 Add family to your Membership at 50% off
for the first year with Automatic Renewal*.
They'll get full AAA benefits!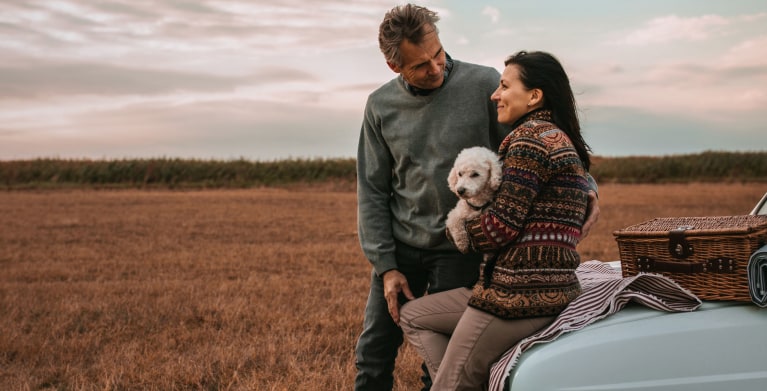 Add family to your Membership at 50% off for the first year with Automatic Renewal*. They'll get full AAA benefits!
Two ways to share and save on your AAA Membership.
---
Learn about our 3 levels of Membership
---
All Membership levels include these benefits
---
(1) Restrictions apply. Batteries not available for all vehicle makes and models. Mobile battery replacement not available in all areas.  Member pays for battery. Some battery installations may require additional fees.  See battery service information for details.
(3) 2022 AAA U.S. Market Track national surveys
(4) Restrictions apply. See complete Best Price Guarantee Terms and Conditions at AAA.com/BestPriceGuarantee.
*Terms & Conditions for 50% Off Associate Memberships Offer
SUBJECT TO CLUB MEMBERSHIP AGREEMENT AT /membership/terms-and-conditions . Offer open to new and existing AAA Members who are (or enroll as) the Primary Member of the account. Offer valid for 50% off cost or new Associate Membership for the remainder of the Primary Member's current membership term or - for those enrolling in as a new Primary Member - one year. Offer cannot be combined with any other offer or promotion, except for automatic-renewal discount. Offer valid only for new associate membership(s); current Associate Members or past Associate Members who were enrolled within the last ninety (90) days are ineligible. Max 8 Associate Members (up to 1 spouse and 7 dependents) per account. See Membership Agreement for limitations on Associate Memberships. 
ASSOCIATE MEMBERSHIPS ARE DISCOUNTED ONLY FOR THE REMAINDER OF CURRENT PRIMARY MEMBERSHIP TERM. PRIMARY MEMBER WILL BE  CHARGED THE REGULAR, NON-DISCOUNTED PRICE FOR EACH ASSOCIATE MEMBERSHIPS UPON RENEWAL OF THEIR PRIMARY MEMBERSHIP. 
PRIMARY MEMBER MUST ENROLL IN (OR ALREADY BE ENROLLED IN) AUTOMATIC RENEWAL OF THEIR AAA MEMBERSHIP TO QUALIFY FOR THIS OFFER. MEMBERSHIP (INCLUDING ALL ASSOCIATE MEMBERSHIPS)  WILL RENEW ANNUALLY UNTIL CANCELED AND THE PAYMENT CARD ASSOCIATED WITH THE PRIMARY MEMBERSHIP WILL BE CHARGED AUTOMATICALLY EACH YEAR FOR ALL MEMBERSHIP DUES AT THE THEN-CURRENT RATE. MEMBERS  MAY CANCEL AUTOMATIC RENEWAL THROUGH THEIR ONLINE ACCOUNT DASHBOARD, BY CALLING 800-922-8228, BY EMAILING US AT [email protected], OR BY VISITING A AAA BRANCH. MUST CANCEL AT LEAST 2 DAYS PRIOR TO THE END OF YOUR CURRENT MEMBERSHIP PERIOD TO AVOID ADDITIONAL CHARGES. SEE MEMBERSHIP AGREEMENT FOR COMPLETE AUTOMATIC RENEWAL TERMS. 
©2023 AAA Northern California, Nevada & Utah.  All rights reserved