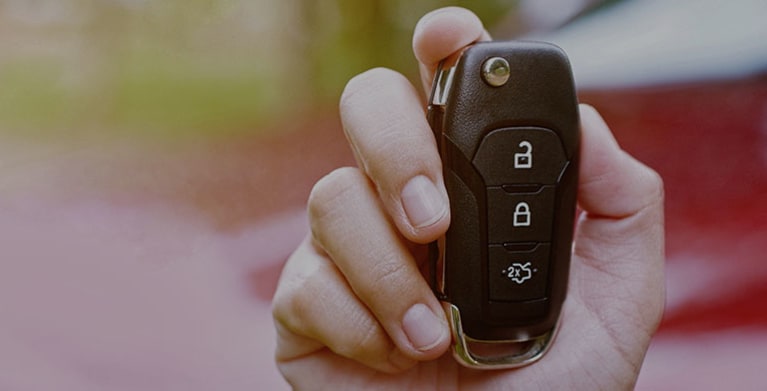 AAA DMV Services
Roadside assistance, DMV services, and so much more
Visiting your local AAA branch for DMV-related services is quick, easy, and convenient.
Whether you need to renew your car registration or want to spice up your roadster with personalized license plates, you can count on AAA.
Please call the branch you plan to visit to confirm the availability of the over-the-counter or kiosk services you need. Many
AAA locations
now offer online appointment scheduling to save you time.
Which DMV services are available at AAA branches?
Services and fees vary by branch.* Call the AAA location near you or schedule an appointment online to verify that your branch offers the desired service.
Select AAA branches offer the following DMV services:
Vehicle Registration
Registration renewal
Transfer of out-of-state registration
Duplicate motor vehicle registration certificates
Replacement registration stickers
EDRS registration
Vehicle Title
Duplicate title
Out-of-state title transfers for most automobiles and light commercial vehicles (additional fees and supporting documentation may be required)
Transfer of ownership (Individuals in Alaska, California, and Utah can only transfer vehicles acquired from a private party.)
Vehicle License Plates
Replacement license plates
Duplicate license plates
Personalized license plates
Application for and pick up of disabled license plates, temporary placards, and permanent placards
Veteran and armed forces license plates
Other DMV Services
One-day vehicle moving permit
Temporary vehicle operating permit
VIN inspections
Find AAA DMV Services Near You
Visit the AAA branch finder to find your nearest branch.
How to Schedule a DMV Appointment at AAA Branches
To schedule a DMV appointment at your local AAA branch:
Find your AAA branch.
Click on the branch location to display its location page.
Click on the red "Schedule an Appointment" button.
A form will appear. Enter your name and phone number, then press "Continue."
A list of available services will pop up. Choose "DMV."
A list of DMV services available at your branch will appear. Choose one and then click on "Schedule an Appointment."
Choose your preferred appointment date and time from the available options.
For your convenience, many AAA branches offer extended hours and are open on Saturday.
What do I need to complete my DMV tasks at AAA?
---
Here's what to bring for your DMV transactions at AAA:
When you visit a AAA branch for DMV services, make sure to bring these documents:
Your valid AAA Membership card (required in California, Non-Members will pay additional fees in Alaska);
Your valid driver's license, government-issued identification card, or DMV ID card;
Your DMV paperwork.
For vehicle-related transactions, you must be a AAA Member and be the registered owner of the car or be titling the vehicle in your name.
AAA DMV Services by State
---
Check out the DMV services offered at AAA offices in Northern California.
Find AAA DMV services or DMV kiosks in Nevada.
Discover exclusive DMV services at Utah AAA branches.
Discover exclusive DMV services at Alaska AAA branches.
Take care of common MVD tasks at your local AAA branch in Montana.
What AAA Members Have to Say
---
Want to share your own AAA story?
Frequently Asked Questions: AAA DMV Services
Can I get a Real ID at my AAA branch?
While you can accomplish many DMV-related services at AAA, you unfortunately cannot get a Real ID at your local AAA branch.
You'll need to visit your local DMV office for that. When you go, make sure to bring:
Proof of your identity, such as your birth certificate or passport;
Your Social Security number or a document that shows it, such as a W-2 form;
Two documents that show proof of your home address, such as a rental agreement or utility bill.
For more information, visit the U.S. Department of Homeland Security website.
Can AAA do a VIN verification?
Yes, VIN verification is one of the many DMV services AAA branches can assist you with. Your local AAA branch can verify a VIN (vehicle identification number) for information on the vehicle's history. A VIN verification can tell you, for example, whether the vehicle has been involved in a collision or if it was stolen and its VIN was replaced.
Depending on where you live, VIN verification might be required to register or title a car from out of state. It's smart to run a VIN verification on any used car you intend to buy.
* DMV services available to AAA Members only in Northern California branches. A fee of up to 1.72% will be charged by AAA NCNU when you pay for a California DMV transaction by credit card.
Nevada branches have limited-service DMV kiosks available, the use of which is subject to DMV kiosk fees. Kiosks charge an additional processing fee of $4 for registration renewals and duplicates, and $1.25 for all other transactions. Services offered at kiosks are also available online. 
Non-Members in Alaska pay a $20 convenience fee for over-the-counter DMV services.