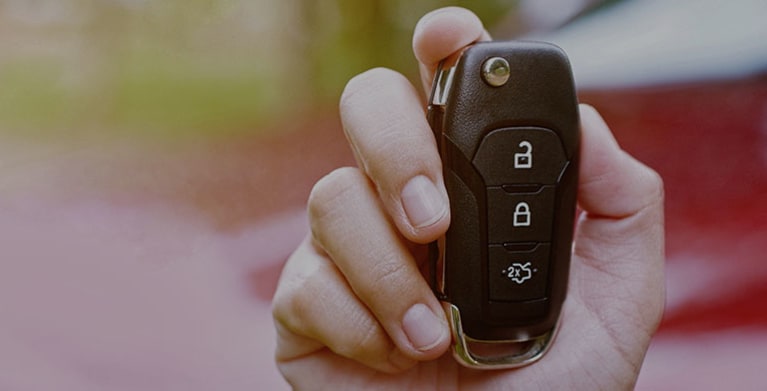 AAA DMV Services
Skip the DMV trip. Skip on over to AAA instead.
Roadside assistance, DMV services, and so much more
DMV Services at AAA: Fast, easy and convenient.
Avoid the wait at your local DMV office: Head to AAA to take care of common DMV tasks.
Please call the branch you plan to visit to confirm the availability of the over-the-counter or kiosk services you need. Many AAA locations now offer online appointment scheduling to save you time.
What do I need to complete my DMV tasks at AAA?
---
Here's what to bring for your DMV transactions at AAA:
Valid driver's license, government-issued ID, or DMV ID card
For vehicle-specific transactions, you must be a Member and be the registered owner of the vehicle or be titling the vehicle in your name. Services available to AAA Members only unless otherwise noted
Your DMV paperwork
Credit card payment for DMV services. We accept most major credit cards. DMV kiosks do not accept cash.
Please call your local AAA branch to confirm the availability of DMV services.
AAA DMV Services by State
---
Check out the DMV services offered at AAA offices in Northern California.
Find AAA DMV services or DMV kiosks in Nevada.
Discover exclusive DMV services at Utah AAA branches.
Take care of common MVD tasks at your local AAA branch in Montana.
DMV Services
CA1
NV2
UT3

AK

Registration Renewal
Get duplicate registration certificates and temporary operating permits
Get replacement registration stickers
Get out-of-state transfers
Order personalized plates (UT disable plates only) or duplicate plates
Apply for and pickup disabled plates and placards
Reinstate registrations suspended due to lapse in insurance
Get duplicate title
Transfer ownership
Get international driver permits
Payment Options
Cash
Visa, MasterCard, Discover, debit card
American Express
eCheck
Effective 1/5/21, California locations are issuing disabled plates and temporary disabled placards. The California DMV recommends submitting requests for permanent disabled placards online at dmv.ca.gov.
Frequently Asked Questions
---
Can AAA do a VIN verification?
AAA can do a VIN verification provided the Member is also requesting a CA registration and/or title on the vehicle and is processing that transaction at a AAA NCNU branch. Contact your local branch before your visit for more information if you would like to have a VIN verification performed.
This service is not offered outside California.
Can AAA replace a lost license, renew my driver's license, and/or provide a REAL ID?
AAA cannot assist with driver's license or ID services, including but not limited to driver's license renewals, replacements, Real IDs and/or DMV printouts. These transactions must be handled at the DMV.
Can AAA transfer car titles on vehicles purchased from a dealership?
Our Nevada branches in Carson City, Las Vegas Aliante, Las Vegas Rainbow, Reno, and Sparks can transfer titles on vehicles that are purchased from a dealership. All branches in Alaska, California, and Utah can only transfer vehicles that are acquired from a private party.
What AAA Members Have to Say
---
Want to share your own AAA story?
Terms and Conditions
Certain restrictions apply. DMV services offered may vary depending on location; please contact your local AAA office for details on available over-the-counter and/or kiosk services.
(1-CA) Service availability in Northern California: Over-the-counter service available to AAA Members only. Select offices have limited-service DMV-in-a-Box kiosks available for non-Member use. The DMV charges a fee for kiosk services.
Effective March 1, 2021, a fee of up to 1.72% will be charged by AAA NCNU when you pay for a California DMV transaction by credit card.
(2-NV) Service availability in Nevada: Available to AAA Members and non-Members. Select locations have limited-service DMV-in-a-Box kiosks available. (The DMV charges a fee for kiosk services.) Driver's history print-out only available via DMV kiosk.