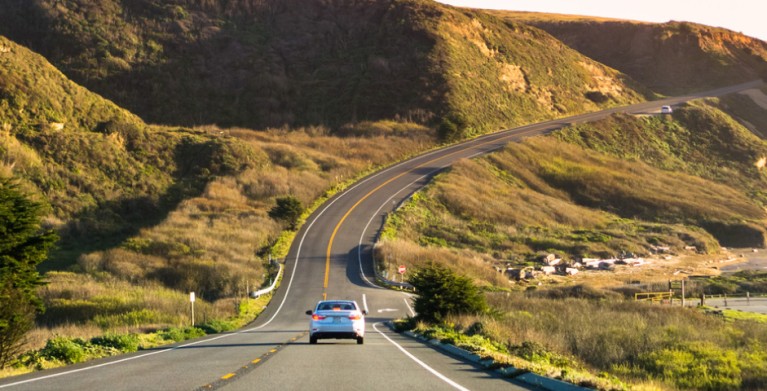 AAA DMV Services in California
Taking care of your Department of Motor Vehicle to-do list is quick and easy with AAA.
Enjoy the convenience of driver- and vehicle-related DMV services at your local AAA branches in California.
What DMV services does AAA offer in Northern California?
---
Services vary by branch.* Call your local AAA office or schedule an appointment online to verify that your branch offers the desired service. 
AAA DMV services in Northern California include:
Registration renewal
Duplicate title
Out-of-state title transfers to California for most automobiles and light commercial vehicles
Duplicate registration certificates
Replacement registration stickers
Temporary operating permit
Transfer of ownership (can only transfer vehicles that are acquired from a private party)
Application for disabled license plates
Replacement license plates
Application for personalized license plates 
One-day moving permit for your unregistered vehicle
Which DMV services are not available at Northern California AAA branches?
---
While AAA branches can take care of many DMV-related tasks, there are some services not available at Northern California AAA Branches, including (but not limited to):  
Real ID
Permit and license testing
Vehicle safety inspections
Smog check
New or dealer vehicle registration
Dealer transfers
Correctable violation (fix-it ticket) sign-off
Salvage certificate
Original or new vehicle transactions of any type
Out-of-state transfers for any off-road vehicles, motorcycles, or vessels
Select correctable violation payments
Out-of-country vehicle (gray market) conversion
Driver history report printouts
For help with these and other services, make an appointment with the California DMV by calling 800-777-0133 or visiting the California DMV website. 
Find AAA DMV Services Near You
Visit the AAA branch finder to find your nearest branch.
How to Schedule a DMV Appointment at AAA Branches
To schedule a DMV appointment at your local AAA branch:
Find your AAA branch.
Click on the branch location you'd like to visit to display its page.
Click on the red "Schedule an Appointment" button.
A form will appear. Enter your name and phone number, then press "Continue."
A list of available services will pop up. Choose "DMV."
A list of DMV services available at your branch will appear. Choose one and then click on "Schedule an Appointment."
Choose your preferred appointment date and time from the available options.
For your convenience, many AAA branches offer extended hours and are open on Saturday.
California DMV Payment Options and Processing Fees
AAA accepts cash, debit, and credit cards, including Visa®, Mastercard®, American Express®, and Discover®, for payment.** Checks are not accepted.
What do I need to complete my DMV tasks at AAA?
When visiting AAA for DMV services, bring the following documents:
Your valid AAA Membership card; 
Your valid driver's license, government-issued identification card, or DMV ID card;
Your California DMV paperwork. For vehicle-specific transactions, your name must be on the vehicle title or registration paperwork.
California AAA Locations with DMV Services
---
* DMV services available to AAA Members only.
** A fee of up to 1.72% will be charged by AAA NCNU when you pay for a California DMV transaction by credit card.