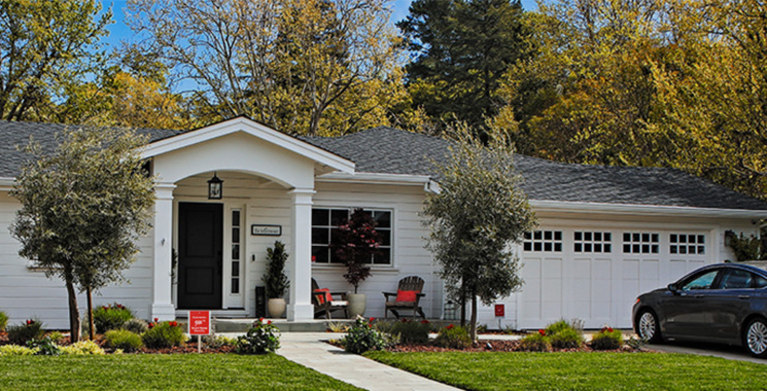 Home Security Systems
Come home to better protection.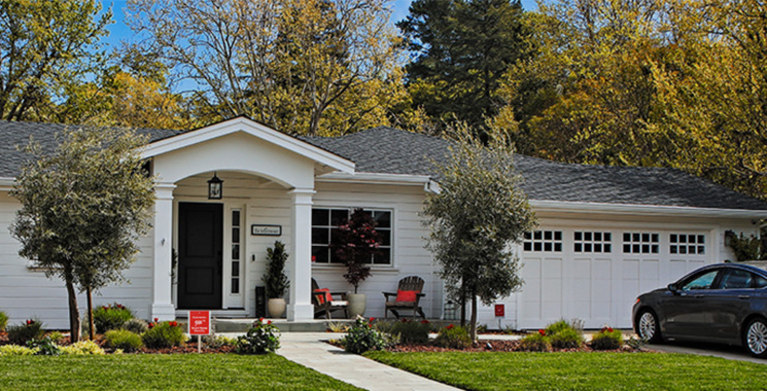 Home Security Systems
A home security system from AAA helps you protect the people and things you love.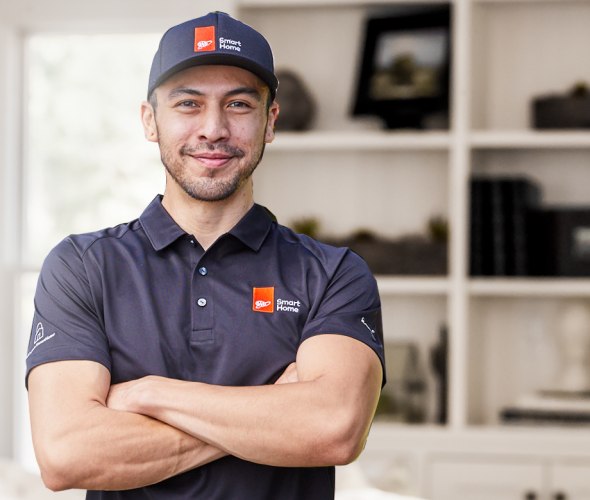 *Requires subscription to Basic, Smart, Video, or Video + Control monthly monitoring plan and minimum equipment purchase of $519. Offer ends 7/31/2023. See AAA.com/SmartInstall for full terms and conditions.
Select Your Security System Equipment
---
AAA Smart Home Security offers protection plans and state-of-the-art technology to give you and your loved ones greater peace of mind.
Monitor your entire home using the AAA Smart Home Security app on your mobile device or desktop. Our systems send automatic alerts anytime your cameras detect motion, and take action—such as locking your doors—from wherever you are.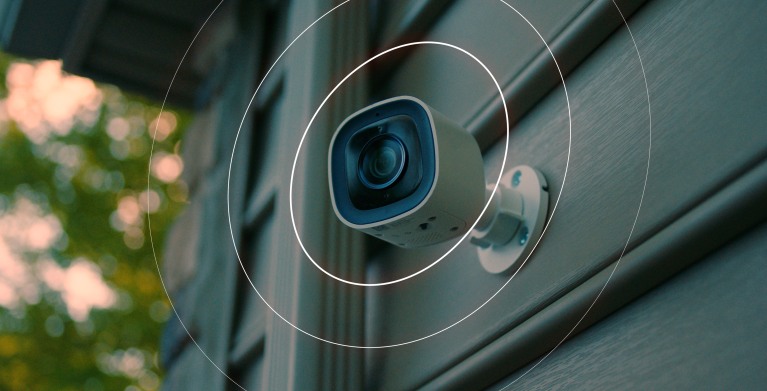 Why AAA?
We've provided trusted protection for more than 120 years.
If you're looking for better service, value, and protection for your home and loved ones, put your confidence in the better choice—AAA Smart Home Security. We help keep your home safe and secure with:
1 24/7 Professional Monitoring monthly subscription required.
2 Monthly subscription required.
What AAA Members Have to Say
---
* Quote submitted as part of a sweepstakes entry.
Frequently Asked Questions: Home Security System
---
Are home security systems worth it?
A home security system allows you to sleep peacefully and travel far from home knowing that your property is protected.
Installing a smart home security system:
May deter criminals. A home security system doesn't just alert you about home invasions. It might actually prevent break-ins. According to a University of North Carolina at Charlotte study, researchers interviewed 422 convicted burglars, 83 percent said that, before breaking into a home, they would try to determine if it had a security system. If it did, 60 percent said they'd move along and find a different target.
May lower homeowners insurance. Adding a home security system could help you save up to eight percent on premiums.3
Helps you keep tabs on your children. Indoor and outdoor cameras allow you to keep an eye on the kiddos from your mobile device.
Helps protect your pet. Video monitoring helps you keep watch on furry family members. So if your dog finds a battery to chew or your cat falls into the swimming pool, you'll know right away.
Allows you to monitor your home remotely. When you're out to dinner—or halfway around the world—you can check in on your home right from your phone with the AAA Smart Home Security app and your connected cameras.
Provides recorded video that might help solve crimes. Video doorbells and other security cameras make recordings that can help policy nab intruders.
May help make your neighborhood safer. Installing a home security system doesn't just deter crime on your property. It also protects neighboring homes.
Offers the convenience of home automation. Thanks to smart home integration, you can use the AAA Smart Home Security app as a hub to control various smart home devices. Lock your doors, adjust your thermostat, and more—right from your mobile device or desktop.
Gives you peace of mind. A home security system gives your home an extra layer of protection and safety.
What should I look for when buying a smart home security system?
Here are some things to consider when shopping for a smart home security system:
How much protection do you need? Most smart home security systems come with a control panel or a hub that acts as the system's nerve center, wirelessly connecting to sensors and other security components around your home. Components might include door and window sensors, motion sensors, doorbell cameras, other security cameras, and more. A professional can help you assess your needs.
Do you want professional monitoring? While you will pay more for professional monitoring services, you can be confident knowing that our trained monitoring team will receive an alert as soon as your home is under threat.
Do you want smart home integration? Some smart security systems not only connect to your sensors and security cameras but also to components like your smoke detector.
Is the security system you're considering user-friendly? If not, you'll avoid using it.
Is the security provider stable and reliable? Once your security system is installed, you don't want to worry about inconsistent service or the company going out of business.
Have you contacted your local police department? Some police departments require that you obtain an alarm permit. Check with your local department if a permit is required prior to installation.
How long should a security system last?
Security systems can last for a while. Though it's less likely your entire system will actually stop working, it's not unusual for security companies to discontinue use of certain generations of equipment. Plus, technology advances so quickly these days that security equipment tends to become outdated before too long.
How long does it take to install a home security system?
It depends on the complexity of the system. For both DIY and professional installation, setting up your security system might take as little as 1 hour and 30 minutes to several hours, depending on how much equipment is required.
Do you need Wi-Fi for a home security system?
Not necessarily. Some home security systems don't require Wi-Fi and have security cameras, for example, transmit video data through cables. If you live in a remote area with unreliable Wi-Fi, a wired camera might be the best option for you.
Smart home systems that require Wi-Fi, like AAA Smart Home Security systems, offer valuable benefits like getting alerts sent right to your phone if there are signs of trouble. You can also view live video of your home or yard right on your phone.
3 Discount savings vary by state (California residents save up to 10-15% depending on policy type, no discount for CA renters; AZ/NV/UT/MT/WY residents save up to 8%) and are based upon installation of any qualified home security service. Proof of installation is required.
AAA Smart Home - Security Licenses
SPECIFIC STATE PROVISIONS
CALIFORNIA SUBSCRIBERS -- ALARM COMPANY OPERATORS ARE LICENSED AND REGULATED BY THE BUREAU OF SECURITY AND INVESTIGATIVE SERVICES, DEPARTMENT OF CONSUMER AFFAIRS, SACRAMENTO, CA, 95814
LICENSES
AK 985670; AL 2018/19-855, 19-089206; AZ 18658-0, ROC 294786, 303143, 1663784, ROC 296742; AR CMPY.0002626; CA ACO-7976; DE 07-114; FL EF0000831; IL 124.001675; MD 107-1232; MI L94-106; OK AC1854; TX B07808; UT 10685724-6501; VA 11-4921