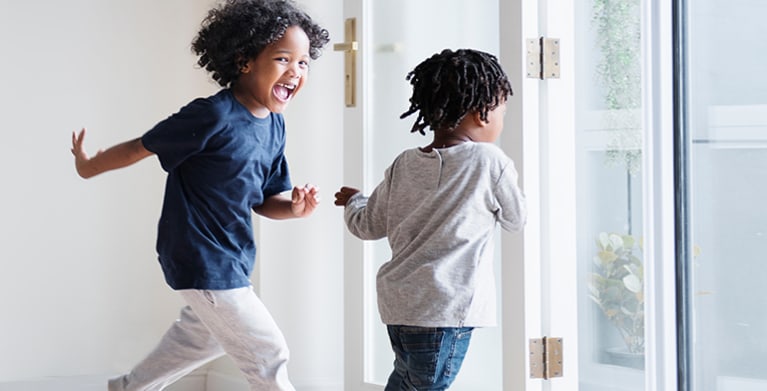 Condo Insurance
Condominium insurance that's as reliable as our roadside service.
Many states don't require homeowners insurance, but most mortgage lenders do—and it's a smart idea to protect your property in any case.
If you own a condo, buying condominium coverage can be a bit trickier than policies for detached homes and townhouses, so here are some helpful answers to frequently asked questions.
What is condo insurance?
Condominium insurance, also referred to as Unit-Owner insurance in some states, is designed to protect your ownership. It may cover losses that are not covered under your HOA's policy. 
If your unit gets damaged—by, say, a burst pipe or a kitchen fire—condo insurance may cover the expenses. If the damage forces you to move out temporarily (or permanently), your policy also helps pay your living expenses elsewhere. If your personal belongings get damaged or stolen, your condo policy funds their replacement. Condo coverage also offers some liability protection; if a guest slips in your tub and gets hurt, your condo insurance helps pay medical expenses.
My condo association already has insurance. Why do I need my own policy?
Your condominium association's policy—which you and your neighbors pay for as part of your homeowners association (HOA) fees—covers the building's exterior and common areas, and may cover all of the building components in your unit. Your unit, including the interior walls, is typically your responsibility, which means you need a separate policy to protect your home.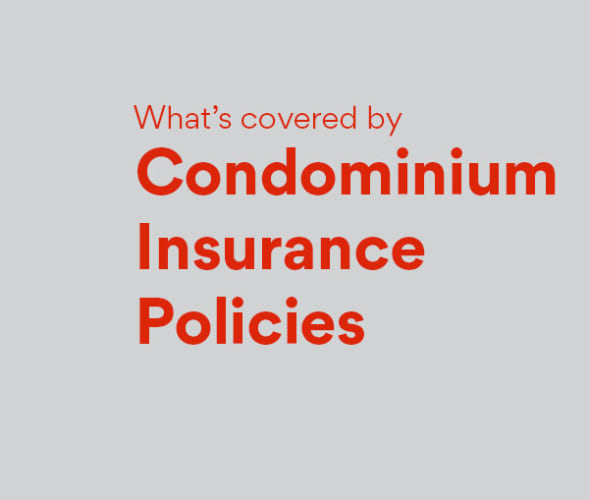 A condominium insurance policy, sometimes called a "walls-in" policy, typically covers: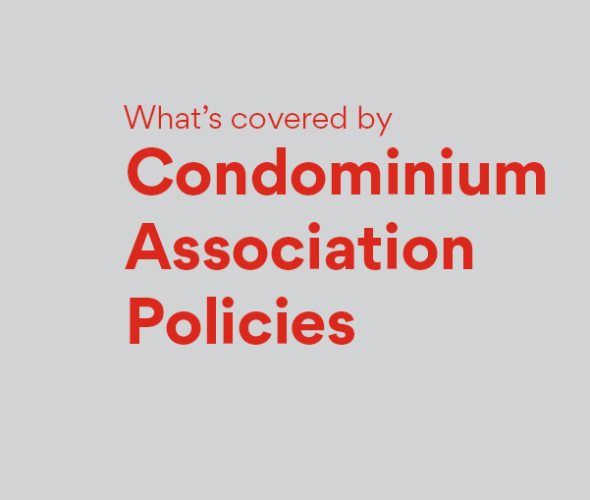 A condominium association, or "master insurance," policy typically covers:
What does condo insurance cover?
In most states, AAA offers an "open policy," which covers damage from any peril not specifically listed in the policy, rather than a "closed peril" policy, which covers only listed perils.
Most condominium insurance policies typically cover theft, vandalism, and damage caused by the following:
lightning, fire, or smoke
windstorm or hail
an explosion, including a volcanic eruption
a vehicle crash, including a car or an aircraft
a falling object, such as a tree
a riot or civil commotion
the weight of ice, snow, or sleet
A policy can also cover sudden, accidental electrical or other damage to a steam or hot water system, air conditioning system, or fire sprinkler system.
What types of condo insurance are available?
When shopping for condominium insurance, it's important to review your HOA's policy so you can determine how much additional coverage you need. Remember that your insurance doesn't cover your HOA deductible.
Your HOA likely carries one of three types of policies:
Ask your HOA for a copy of its declaration page, which details its coverage, and share it with your agent, who will help you determine how much personal condo insurance you need.
When should I update my existing coverage?
Talk to your agent about updating your policy whenever you:
Why should I choose AAA for condo insurance?
It's important to protect your home with a company you can trust.
AAA condominium insurance policies pick up where your master condominium policy leaves off. AAA offers affordable insurance from only financially stable companies, so you can be rest assured you're covered when you need to make a claim.
Contact an Insurance Agent
---
The availability, qualifications, and amounts of coverages, costs and discounts may vary from state to state and there may be coverages and discounts not listed here. In addition, other terms, conditions, and exclusions not described above may apply, and total savings may vary depending on the coverages purchased. For more information regarding your eligibility for certain coverages and savings opportunities, please contact your AAA agent. Insurance products in California offered by AAA Northern California Insurance Agency. License #0175868, in Nevada by AAA Nevada and in Utah by AAA Utah. Insurance provided by CSAA Insurance Group, a AAA insurer.