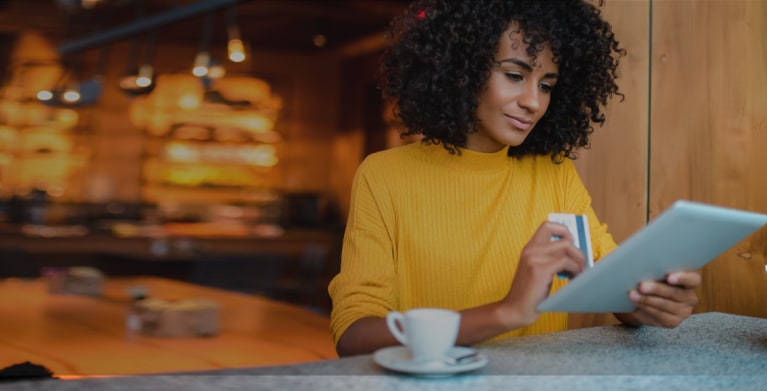 AAA Identity Champion
Identity monitoring is included with your AAA Membership at no cost (activation required)
Get help detecting & resolving identity theft. 
Choose from multiple levels of identity protection, with credit monitoring, email alerts, insurance coverage, and more.
Activate your Basic monitoring plan included with AAA Membership at no additional cost. Or upgrade to a Protect or Complete plan.
Basic Plan (included at no additional cost with a AAA Membership - activation required): Plan includes Experian® credit monitoring, social media monitoring and internet and dark web monitoring.
Protect Plan ($10.95/month for AAA Members): Get everything in the Basic plan, plus enhanced features like child identity monitoring, identity resolution support, up to $2 million insurance for eligible expenses and legal fees*, up to $200,000 in stolen funds insurance*, and lost wallet assistance.
Complete Plan ($19.95/month for AAA Members): Our most advanced plan gives you everything in Basic and Protect, plus three-bureau credit monitoring, increased insurance coverage* (up to $5 million in insurance for eligible expenses and legal fees, up to $500,000 in stolen funds insurance), and the ability to lock and unlock your Experian® credit file.
Follow these steps to turn on the identity monitoring offered at no additional cost with your AAA membership. You will need to enter your AAA Membership number to complete activation. If you choose to upgrade to a paid plan with additional features, use code AAA30 to save 30%.
Click on See Protection Plans above.
Scroll to the plan descriptions, and click on the plan of your choice.
You will be prompted to enter your ZIP code.
You'll then be redirected to sign in using your AAA online account (or if you don't have an account, to use your Membership number to create an account).
Follow the steps to sign up for your chosen plan and enter the information you want monitored.
If you have any questions about the plans or the enrollment process, please email [email protected] or call 1-844-IDCHAMP (1-844-432-4267).
*Offer good through December 31, 2023. Discount applies to the first year of any paid annual plan. Following the first year, subscriptions for paid plans renew at the preferred rate for AAA Members as outlined on our website, identitychampion.mwg.aaa.com, until cancelled.
**The Identity Theft Insurance is underwritten and administered by American Bankers Insurance Company of Florida, an Assurant company under group or blanket policy(ies). The description herein is a summary and intended for informational purposes only and does not include all terms, conditions and exclusions of the policies described. Please refer to the actual policies for terms, conditions, and exclusions of coverage. Coverage may not be available in all jurisdictions. Review the Summary of Benefits.