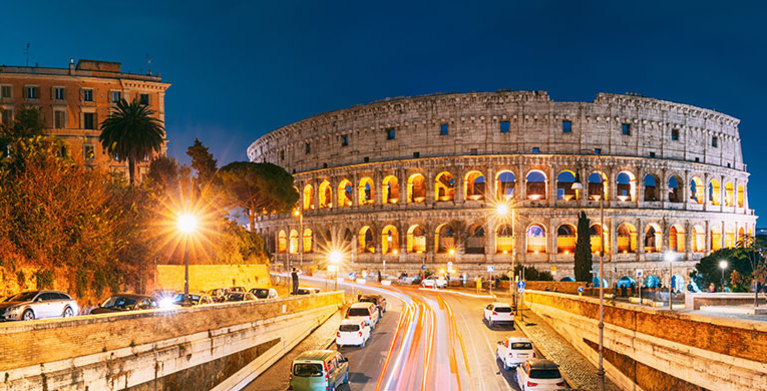 International Driving Permit
An IDP gives you peace of mind while you're out exploring the world—even if you're not in the driver's seat.
Recognized in more than 160 countries—and required if you plan to rent a car or drive a private vehicle in more than 80 countries—international driving permits are valid for one year and can be issued at your local AAA office.
Do I need an international driving permit?
An international driving permit (IDP) is an accepted form of identification in 150 countries worldwide. It contains your name, photo and driver information. It translates your identification information into ten languages, so it speaks the local language even if you don't. Most countries highly recommend carrying an International Driving Permit, even if you're not planning to drive, since it can help you communicate with authorities if needed.
Many countries require an IDP to drive legally, but it's not a driver's license. You'll need to have a valid, state-issued driver's license with you if you're planning to drive in countries that require and international driving permit. An IDP accompanying a U.S. driver's license can only be issued in the United States—another country cannot issue an IDP to be used in conjunction with a U.S. driver's license.
Since fines for driving without an IDP can be quite costly in the countries that require one, check local laws before you travel.
How do I get an international driving permit?
AAA is one of only two private entities in the U.S. authorized by the U.S. Department of State to issue an IDP.1
There are two ways to get an international driving permit: in person at your AAA office, or by mail.
To apply in person, please bring the following to your local AAA office:
A completed IDP application
Your valid U.S. driver's license
Two original passport photos (passport photos may be taken at your local AAA office)
$20 permit fee2
If you are not able to visit a AAA office, your IDP can be obtained through the mail. Simply mail the following documents to the AAA office nearest you (call for local payment options):
A completed IDP application
Two original passport pictures, each signed on the back
A photocopy of both sides of your U.S. driver's license
$20 permit fee2
1International Driving Permits may not be issued more than six (6) months in advance of desired effective date.
2Funds must be in U.S. dollars. Acceptable forms of payment include cash, U.S. bank check or money order payable to AAA, or credit card. We accept Visa, MasterCard, American Express, and Discover. Contact your AAA office directly to verify the availability of IDP services.
*Not party of 1949 Convention: International Driving Permit Honored.
**US driver's license and International Driving Permit recognized on presentation to local police and payment of Special Registration Fee upon arrival.
***Geographical Areas Which Honor Inter-American Driving Permits (Convention on Regulation of Inter-American Motor Vehicle Traffic, Organization of American States, Washington, D.C. 1943).
Which countries honor international driving permits?
Afghanistan*, Albania, Algeria, Andorra*, Angola*, Anguilla*/**, Antigua*/**, Argentina***, Armenia*, Aruba, Australia, Austria, Azerbaijan*, Bahamas, Bahrain*, Bangladesh, Barbados**, Belarus*, Belgium, Belize, Benin, Bhutan*, Bolivia*/***, Botswana, Brazil, Brunei*, Bulgaria, Burkina Faso*, Cambodia, Cameroon*, Canada, Cape Verde Islands*, Cayman Islands*, Central African Rep., Chad*, Chile***, Colombia*/***, Comoros*, Congo/Rep Of (Brazzaville), Congo/Dem Rep Of (Kinshasa), Costa Rica*/***, Cote D'Ivoire (Ivory Coast), Croatia*, Cuba, Curacao, Cyprus, Czech Rep., Cuba, Curacao, Cyprus, Czech Rep., Denmark, Djibouti*, Dominica*/**, Dominican Rep.***, Ecuador***, Egypt, El Salvador*/***, Equatorial Guinea*, Estonia*, Fiji, Finland, France (Including French Overseas Territories), French Polynesia, Gabon*, Gambia, Georgia, Germany*, Ghana, Gibraltar, Greece, Grenada**, Guatemala***, Guernsey, Guinea*, Guinea-Bissau*, Guyana, Haiti ***, Honduras*/***, Hong Kong, Hungary, Iceland, India, Indonesia*, Iran*, Ireland, Israel, Italy, Ivory Coast, Jamaica, Japan, Jersey*, Jordan*, Kazakhstan*, Kenya*, Korea (Rep.), Kuwait*, Kyrgyzstan, Laos, Latvia*, Lebanon, Lesotho, Liberia*, Libya*, Liechtenstein*, Lithuania*, Luxembourg, Macao*, Madagascar, Malawi, Malaysia, Mali, Malta, Mauritania*, Mauritius, Mexico*/***, Moldova*, Monaco, Montenegro, Montserrat*/**, Morocco, Mozambique*, Myanmar*, Namibia, Nepal*, Netherlands, Netherlands Antilles, New Caledonia, New Zealand, Nicaragua*/***, Niger, Norway, Oman*, Pakistan*, Panama*, Papua New Guinea, Paraguay***, Peru***, Philippines, Poland, Portugal, Qatar*, Romania, Russia, Rwanda, St. Lucia, St. Vincent & The Grenadines, San Marino, Sao Tome & Principe*, Saudi Arabia*, Senegal, Serbia, Seychelles, Sierra Leone, Singapore, Slovakia, Slovenia*, South Africa, Spain, Sri Lanka, Sudan*, Suriname, Swaziland, Sweden, Switzerland*, Syria, Taiwan, Tajikistan*, Tanzania, Thailand, Togo, Trinidad & Tobago***, Tunisia, Turkey, Turkmenistan*, Uganda, Ukraine*, United Arab Emirates*, United Kingdom, Uruguay (Inter-American Driving Permit Only), Uzbekistan*, Vatican City (Holy See), Venezuela***, Vietnam*, Western Samoa, Yemen*, Zambia, and Zimbabwe.
Looking for Passport Resources?