Renters Insurance
Coverage that protects your belongings.
No matter what type of home you rent, protect yourself and your belongings with renters insurance.
A 2020 Insurance Information Institute poll found that while 93 percent of homeowners have homeowners insurance, only 57 percent of renters have renters insurance.
You may not think your personal belongings have much value—until you need to replace items that are stolen or damaged in an accident or a disaster. Whether you're renting an apartment, a condo, a house, or any other dwelling, renters insurance offers you protection and peace of mind.
Ways to save more money with AAA Renters Insurance
---
Ready for a quote on renters insurance?
What is renters insurance?
Your landlord's insurance covers only the building and any furniture or appliances they might provide. Renters insurance covers your personal possessions. If a fire or a storm damages your household goods, or if a burglar swipes your jewelry, TV, or bicycle, renters insurance helps compensate you for your loss. Renters insurance also can pay for living expenses if you're displaced from a covered peril (subject to the terms and conditions of your policy) and your residence is uninhabitable, and may cover your liability if a guest is injured in your home (again, subject to your policy's terms and conditions).
What types of coverage are included in a renters insurance policy?
Your renters insurance costs vary depending on the value of your possessions and where you live. As a tenant, your renters insurance covers the following:
Personal Property: This coverage helps you replace belongings that get damaged by smoke, fire, or other perils, or property that gets stolen. Most policies include "off-premises coverage," which, for example, applies to belongings taken from your parked car, or from your hotel room during a vacation.
Loss of Use: If disaster strikes and your home is so damaged by a covered peril that you need to relocate temporarily, some policies cover your living expenses.
Personal Liability: If a guest at your home gets hurt in the event of an accident, he or she might sue you. Liability policy covers the expense incurred to defend you and the injured person's medical bills.
Scheduled Personal Property: Additional coverage is available for high-valued personal property, such as jewelry, fine art or musical instruments. (Optional)
Medical Payments to Others: If someone is injured due to your negligence at home, you could be responsible for medical payments and additional expenses. This could put your savings and other investments at risk.
Why should I choose AAA Renters Insurance?
AAA has provided reliable insurance coverage for decades, with insurance agents who work with you to settle claims quickly and completely. We offer personalized renters insurance quotes, so you get the policy you need for an affordable price, typically $100 to $300 per year. If you own valuable items like jewelry, fine art, or musical instruments, AAA offers extra coverage, so you never need to worry.
Contact an insurance agent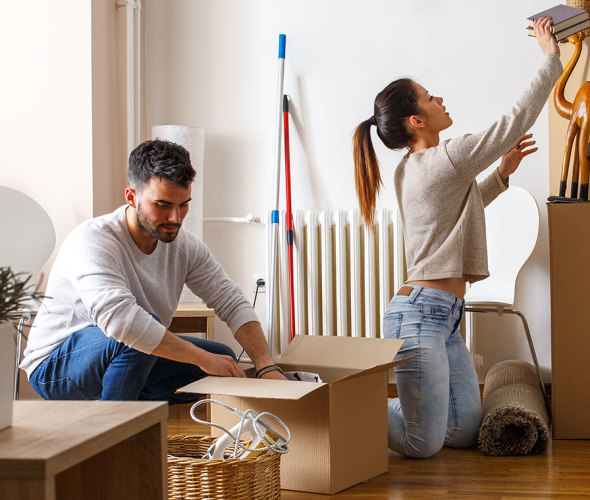 What should I ask my landlord about coverage?
Common questions about renters insurance
---
Is renters insurance required?
The law doesn't require that renters buy renters insurance, but your landlord might.
Does renters insurance cover hotel stays?
If your home gets damaged and you need to relocate into temporary housing, you might be covered. As long as the damage was caused by a peril that your policy covers, your loss-of-use coverage will help pay for additional living expenses such as the cost of your hotel and meals.
Does each roommate need his or her own renters insurance?
It depends, though it's recommended that each roommate gets their own policy. While some insurance companies allow roommates to share a policy, it's not recommended because if one roommate has a loss and files a claim, it can drive the other roommate's premiums up in the future.
Can a landlord buy renters insurance?
No. Landlords need landlord insurance, which is specially made for the needs of rental property owners. It protects the structure itself—whether it's an apartment building, condo, townhome, or house. However, landlord insurance does not cover tenants' belongings. Those are the tenant's responsibility, and why the tenant needs renter's insurance.
Does renter's insurance protect belongings in transit, when the renter is moving to a new place?
Yes and no. Renters insurance covers your personal property against specific perils (listed in your policy) as you're moving. So if thieves take off with some of your belongings during a move, or even steal the entire moving truck, your policy will likely compensate you. You can also file a claim if vandals break your stuff or it gets damaged by fire. If your movers shatter a vase or break your coffee table, however, it's the mover's responsibility, so you'll need to file a claim with the moving company.
Does renters insurance cover theft outside the home?
Yes, renters insurance covers theft of your belongings both inside and outside of your home. So if someone grabs your laptop from inside your car, or steals your watch while you're on vacation, you can file a claim.
Contact an Insurance Agent
---
*Multipolicy and other discounts vary based upon eligibility. Discounts not cumulative; certain restrictions apply.
The availability, qualifications, and amounts of coverages, costs and discounts may vary from state to state and there may be coverages and discounts not listed here. In addition, other terms, conditions, and exclusions not described above may apply, and total savings may vary depending on the coverages purchased. For more information regarding your eligibility for certain coverages and savings opportunities, please contact your AAA agent. Insurance products in California offered by AAA Northern California Insurance Agency. License #0175868, in Nevada by AAA Nevada and in Utah by AAA Utah. Auto and Home Insurance provided by CSAA Insurance Group, a AAA insurer.