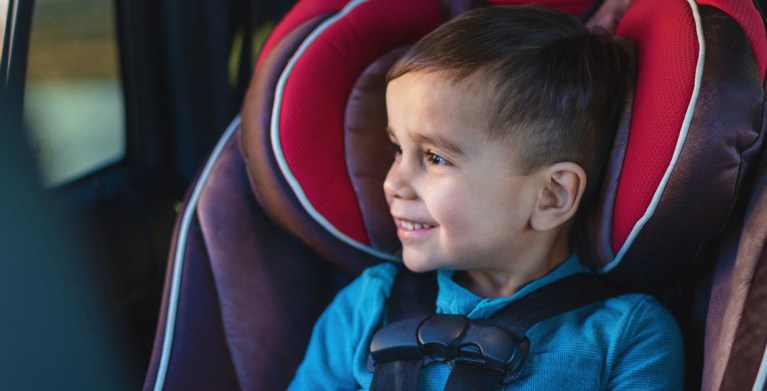 Child Passenger
Safety
We're committed to teaching caregivers how to keep their youngest passengers safe on the road.
Seat belts and child safety seats are the most effective way to protect children against serious injuries and deaths in motor vehicle crashes. 
AAA supports families by offering resources and information to help.
Car seat articles from Via
---
AAA Online Car Seat Inspections
Waiver & Release Agreement 
I understand and agree that the sole purpose of this program is to help reduce the incidence of the improper installation of child restraints; that this inspection is being provided as a free educational service to me; that this program cannot fully evaluate the quality, safety or condition of the child restraint, the child restraint provided (if any) or any component of my vehicle, including the seats or safety belts; and that this program cannot guarantee my child's safety in a vehicle collision. I understand that a properly used child restraint can significantly reduce fatal injury and that it is important to read both the vehicle and child restraint instruction manuals. For these reasons, and on behalf of myself and the named child, I hereby release AAA Northern California, Nevada and Utah and its affiliates and subsidiaries and any other program participants and their respective officers, directors, employees and agents (collectively "AAA") from any present or future liability for any consequences, losses, property damage or physical injuries, foreseen or unforeseen, and caused or not caused by negligence, that may result from the use of the child restraint, a vehicle collision, and/or arising out of or in connection with the child passenger safety inspection program.