Congratulations on signing the lease of your very first apartment! Now that you've taken care of the paperwork and forked over the deposit and first month's rent, what's next? Keep your apartment to-do list under control with this straightforward guide—including insight from hyper-organized experts—on what you need to do before, during, and after you move.
What to Do Before Your Move-In Date
Help moving day run smoothly—and ensure that you're on track for a good first week in the apartment—by taking care of these essentials beforehand.
Set up utilities. Reach out to utility companies—gas, electric, cable/internet, and any others that will serve your apartment—to set up an account and turn on service. If you're not sure where to start, your landlord should be able to help you figure out which companies serve the building.
Get movers. Whether you're using friends and paying in pizza or opting for professionals, you'll need to have movers scheduled for moving day. If it's a DIY move, take advantage of your AAA Member discount of 12 percent off truck rentals and moving supplies from Penske.
Pack, declutter, and store away. Take time to declutter before you move, and pack only what you need, recommends John Monte, a co-founder of Elegant Simplicity, a Seattle-based interior design and professional home organizing firm. Not sure if you should bring an item? You can always put things in storage.
Set up renters insurance. It's worth it to get this low-cost insurance, even if your landlord doesn't require it. "The big reasons to get renters insurance are to protect your stuff and protect yourself," says Gary Reid, manager of insurance operations and specialty products marketing for AAA. Renters insurance covers your belongings, and also provides you with coverage if something goes wrong. "In the event that something happens—fire, overflowing toilet, whatever—you're responsible for the damage to other apartments," Reid notes. That can add up.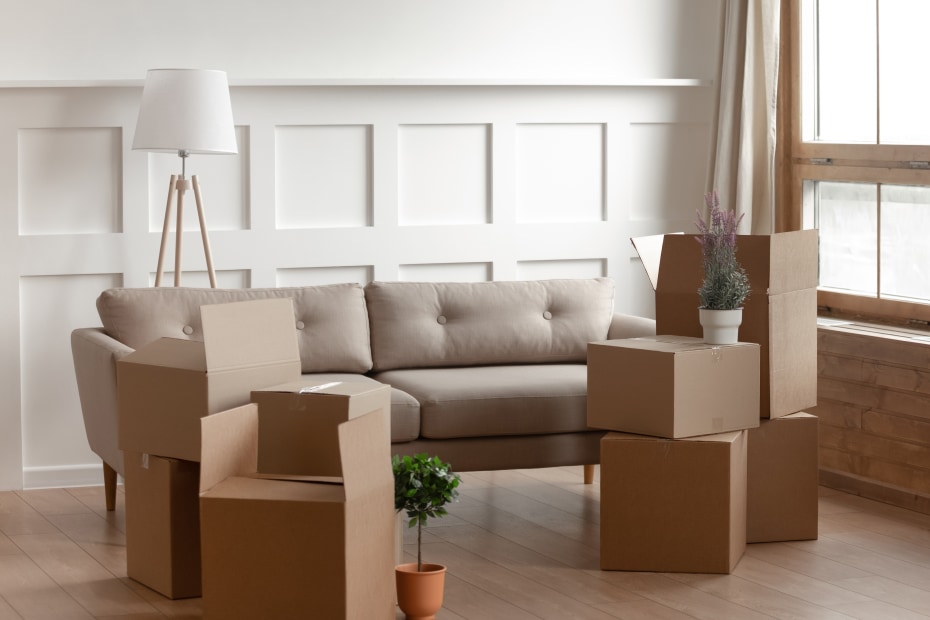 What You Need to Move In
Most likely, you'll need a lot of things to fully furnish and supply your new place. But to avoid unnecessary purchases, Jane Stoller, founder of Organized Jane and author of Decluttering for Dummies, recommends you start with the basics, then spend some time living in your space. "Really evaluate what you need. Otherwise, you could end up having too much clutter, and waste your money and time," she says. 
Here's a room-by-room look at the basic essentials you'll want to pack—or purchase—so that you have them in your new apartment. 
Bathroom 
It's a small room in your apartment, but an important one. For an easy first morning, and day-to-day comfort, you'll want to make sure to have the following items:
Shower curtain, if needed
Towels, including a hand towel, and bath mat
Towel rod or back-of-the-door hook 
Toilet paper and toiletries
Trash can
Kitchen
"There's no need to get a set of 10 plates if there's only one person living in the home," says Stoller. Buy only the necessary equipment and tools based on how often—and what—you cook to avoid gadgets that will clutter up your countertops. (Hand-me-downs can be a great fit, especially for the early days in your apartment, notes Monte. Ask family and friends if they're looking to unload some of their old kitchenware.) Some essentials include:
Plateware
Silverware
Glasses and mugs
Set of cookware and cooking utensils
Dish towels
Trash can and recycle bin
Bedroom
Less stuff in the bedroom can lead to more peaceful rest, says Stoller. Don't be afraid to keep it minimal. Here are must-have items:
Bed
Bedside table
Sheets, comforter, pillow, and other bedding
Bedside lamp
A way to store your clothes (dresser, closet with hangers and bins, etc.)
Living Room  
As you consider furniture and other living room needs, keep the secondary market in mind, advises Monte. "Don't forget that a ton of great quality pieces can be found on OfferUp or Craigslist that are only lightly used," he says.  
Some essentials to consider:
Furniture: A couch, a coffee table, chairs.
Lighting: Depending on the space, you may need floor or table lights to provide adequate illumination, says Monte.
Rugs: Monte tells clients the floor is really a fifth wall: "Make sure to anchor your floors with a great rug to ensure the furniture in your room doesn't feel like it's floating."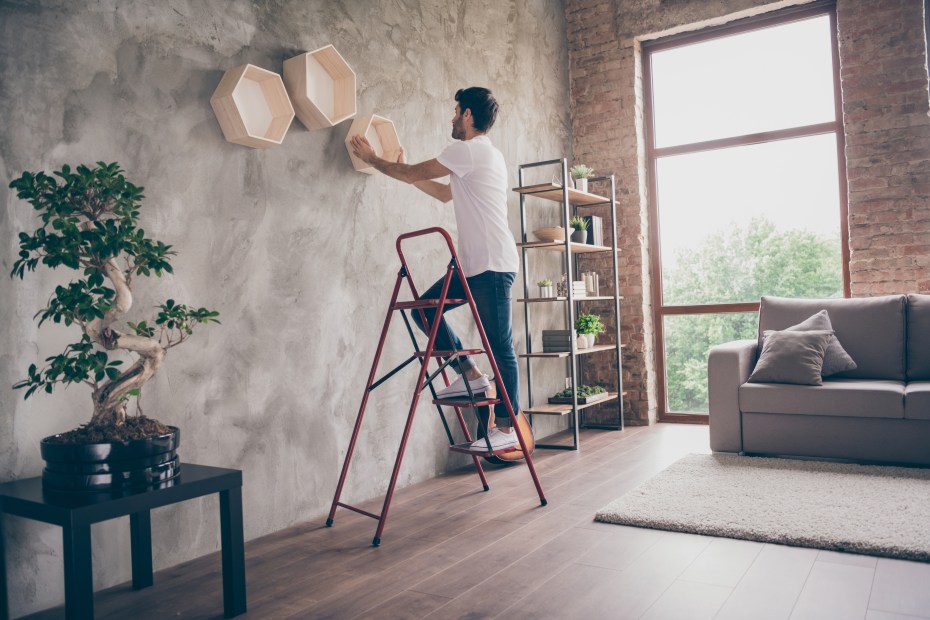 More Tips to Keep in Mind
Forget the term "moving day." Settling into a new space takes far longer than a single day. There's prep beforehand and necessary nesting time afterward. Here are a few more tips to keep in mind after you make the big move.
Copy keys and landlord contact information: Give a set of keys to a nearby friend or family member so you won't be in the lurch if you lose or forget yours. Program your landlord's phone and email address into your phone so you have it handy if there's a leaking pipe or the heat's busted. 
Change your address: Set-up a change of address online to make sure your mail is forwarded from your old address. You'll also want to update your address with your bank and credit cards, at the DMV, and with any online store where you frequently shop. 
Acquaint yourself with the building. "Get to know where the fire exits are and learn about the emergency procedures of your new place," recommends Stoller. You'll also want to know where to put trash (along with any recycling requirements), the closest spot to do laundry, how to access the garage if there is one, and so on. Now is a good time to introduce yourself to the neighbors too—they're a valuable source of info.  
Make an emergency plan. "If you live in a place with earthquakes or other natural disasters, create an emergency preparedness kit and make an evacuation plan," says Stoller. Store a first-aid kit and fire extinguisher somewhere easily accessible. Stoller also recommends getting a safe and placing important items (passports, insurance documents, birth certificate, etc.) inside for safety.
Make a priority list. Use your phone to make a list of things you need or want to do (like hanging up artwork or curtains) and label them by level of priority, suggests Stoller. That way, when you have some free time you'll know what to tackle first from your list.
Settling into a new apartment can be overwhelming—and also exciting. Resist the urge to speed through the process, which can lead to clutter and mismatched décor. "Take your time and enjoy the place before making too many decisions," Stoller says.