Alongside the meteoric rise of thrifted and vintage fashion, purchasing pre-loved home goods is increasingly popular. And for good reason: Used is often cheaper than new, points out Joe Kunis, owner of Bay Home Consignment, in Berkeley, California.
Second-hand items are also less affected by pandemic-related supply chain woes—you can get them immediately, notes Mona Ying Reeves, a San Francisco Bay Area-based architect and founder of Kickstart House, a home renovation support community. Plus, purchasing used is a potential path to higher quality pieces, she says. "Older furniture is often crafted better than today's mass-market furnishings."
Environmental concerns are also a factor in second-hand furniture's popularity. "Used furniture offers an alternative to consuming more new furniture than may be necessary," Kunis says.
But how do you find just the right piece that you'll love having in your home for years to come? We spoke to experts to get insight about what to keep in mind before you pick up a second-hand bureau, coffee table, couch, or any other piece of furniture.
Have preferences, but be open to new options.
Shopping for furniture—new or used—can be overwhelming. Start by browsing design websites, magazines, and social media (taking advantage of hashtags) to refine your preferences. "You want to have a menu before you go out so you're not just haplessly looking at stuff," Kunis says.
Once you've got a sense of your taste and a list of items you'd like to acquire, remain open to possibilities as you explore stores and listings, Kunis recommends. Maybe you won't find the dresser you had in mind—but you'll come across a credenza that can play the same role in your bedroom.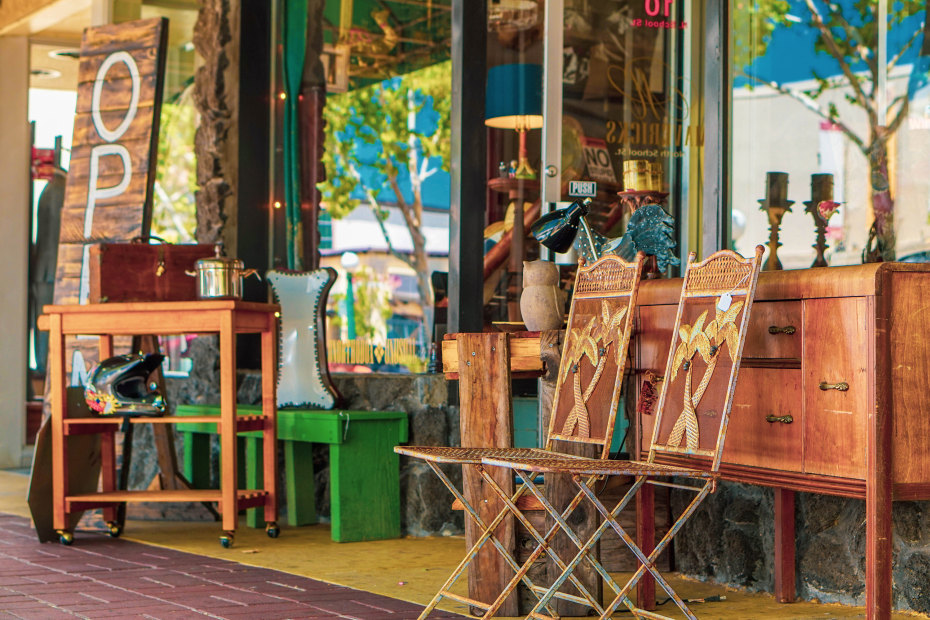 Take advantage of ample sources for secondhand furniture.
"The second-hand furniture market is no longer just thrift stores," Kickstart House founder Ying Reeves says. Here are some of the many places where you can purchase second-hand furniture.
Local online listings: Craigslist, Facebook Marketplace, and Nextdoor are all great options.
Online resale shops: You can find furniture on Etsy, eBay, Chairish, 1stDibs, and other online outlets.
Flea markets and consignment stores: These offer a more curated experience, Ying Reeves says. In Northern California, Ying Reeves recommends the Alameda Point Antiques Faire, as well as San Francisco's Mission District and SoMa neighborhood for mid-century modern pieces. "There are a number of great stores located near each other. It's easy to spend an entire day shopping," she says.
Smart Tip: If you're buying from an individual seller, be safe. Bring a friend or family member with you if you're going to someone's home or meeting nearby. Or, check if your local police station offers a place to meet up to purchase online items on SafeTrade Stations.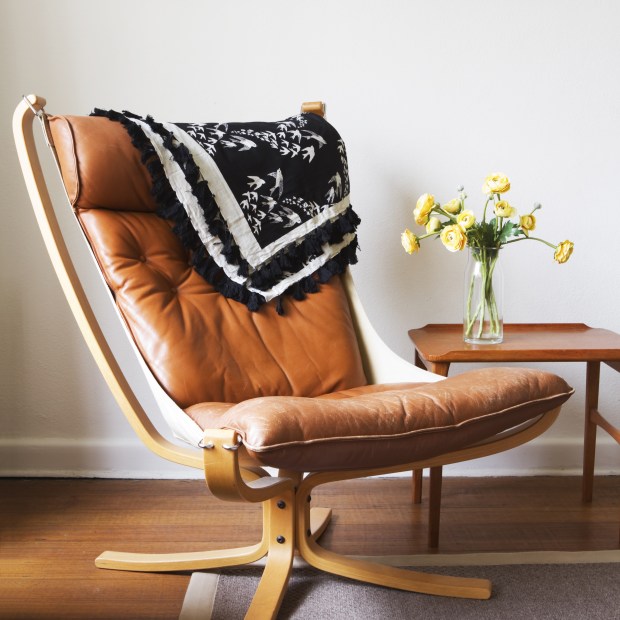 Know what to look for before making a purchase.
Pay attention to your gut reaction as you browse, Kunis recommends. That'll point you toward items that appeal to your style and taste. Then, delve into the item's construction. "To ensure quality, you want to check that your pieces are made from real wood versus a synthetic material," says Andi Morse, founder and principal designer at Morse Design.
These days, most furniture is made from medium-density fibreboard (MDF) or particle board, which isn't very durable. Kunis recommends avoiding it and plastic veneers. Instead, look for solid wood pieces. "Solid wood is hard to find for a low price. When you find a solid piece that just needs some love and is super discounted as a result, grab it," says Shanelle Campbell, co-founder of HippyKitten Decor and a sustainable decor expert who helps people upcycle furniture through TaskRabbit.
Along with checking what the furniture is made from, take a look at its functionality, Kunis recommends. If it has springs, are they intact or sagging? Do drawers and doors open and close smoothly? You'll want to check for damage and missing knobs, pulls, and other hardware as well as the item's performance, Kunis says.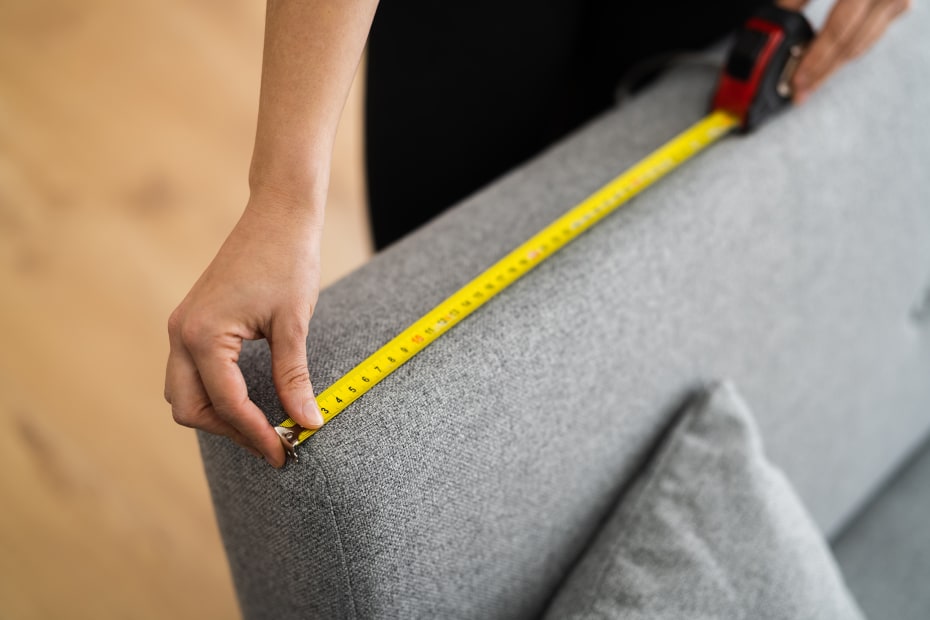 Come prepared.
Sometimes you'll spot a glorious piece unexpectedly. If you do, snap it up! For planned shopping expeditions—or to make it easier to confidently make a decision on an unexpected gem—prep beforehand. Measure your space, including the size of your entryway. "Most pieces are not returnable," Morse notes. A tape measure will help you know if furniture can make it into your home and fit in the spaces.
Toma Clark Haines, CEO of antiques buying company The Antiques Diva, also recommends packing wet wipes ("Flea marketing is dirty work," she says) and materials to transport items, including shopping bags, bubble wrap, and newspaper.
Consider if you're willing to make repairs.
If you adore a piece but it needs a major overhaul, should you still make the purchase? It depends! Some problems are fixable with a little help from sandpaper or a screwdriver—and if you're handy, rehabbing furniture can be a pleasure, not a chore.
"Almost all second-hand pieces will need some type of repair, whether it is fixing a few cracks or recovering pieces," Morse says. But be mindful of purchasing furniture with repairs you can't complete. Compromised veneer and drawers that are off the tracks are common problems, Campbell says.
"Check every detail, open every drawer, and ensure the level to which you are willing to repair before you buy," Campbell advises.
Know when to walk away.
Some pieces are beyond repair. "Smell or a piece that is too broken to restore are often good indicators that the piece isn't worth it," Morse says. A musty smell could indicate mold or mildew, she notes. If there's an odor of smoke or urine, the piece is also best avoided, since these scents are hard to dispel.
Use the flashlight on your phone to inspect furniture closely. You'll want to leave behind any furniture that shows signs of being inhabited by insects, such as small holes, little piles of sawdust, or shed skin. "Sometimes fixing the issue becomes expensive and is not worth the investment," Morse says.
Be prepared to negotiate.
"Most dealers set a price that they believe an item is worth and should sell for," Kunis says. But, he adds, "if pressed, they will offer a deal or discount in order to make a sale." Don't hesitate to negotiate with a seller.
In a sense, what you're willing to pay determines the price, since most sellers are more eager to have cash in hand than a storage space full of items. "Something isn't worth anything until it's purchased in the used furniture world," Kunis says. Clark Haines agrees: "Price is subjective with second-hand and decorative arts."
You may feel more confident negotiating if you do a bit of online investigation before shopping or while looking at the piece, so you have a sense of the cost of comparable pieces.
Bottom line: Walk away if you don't think the item is worth the price, Morse says. But "if you love it—if it was a price you were willing to pay—then it was the right price for you," Clark Haines says.