A competitive housing market is nothing new, especially in the West. The Bay Area has been a seller's market for almost a decade, according to Realtor Joe Dickerson of Oakland's Joe Dickerson Group. 
But a combination of factors—including sluggish new home construction and more owners staying put due to the pandemic—has led to record-low housing inventory this year. The result? Escalating home prices and bidding wars, with low interest rates continuing to lure in buyers.  
It's unlikely this market will transform anytime soon. "Inventory rates are going to remain low for this year and into next," says Grant Simmons, vice president of performance marketing at Homes.com, an organization that connects real estate professionals with clients. 
While sellers have a clear advantage in this unparalleled market, purchasing a home remains an achievable goal. Here's how to navigate the process.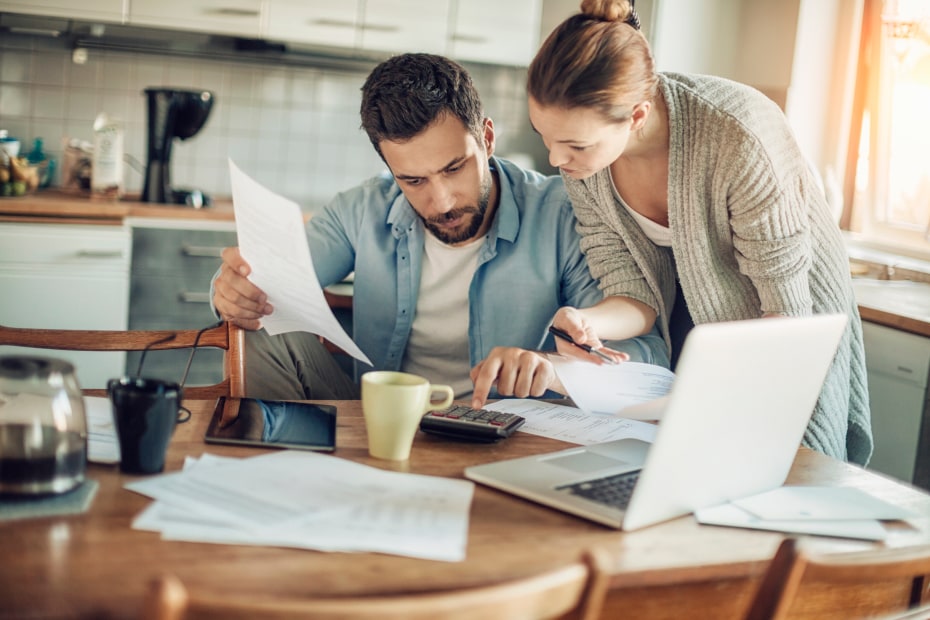 1. Be prepared.
For the best outcome, calibrate your expectations and goals to the current market conditions, Dickerson advises. Before you start actively looking, complete these tasks:
Figure out your budget. Know what downpayment and monthly payments you can afford without financial stress. In this market, you may have to push your financial limits, Dickerson says.
Prepare to compromise. While it's important to identify your wants and needs in a home, it's wise to be flexible, says Bay Area real estate agent Melanie Giacomo. That may mean accepting a smaller yard, a longer commute, or a kitchen in need of an overhaul.
Understand the limits of digital tools. Since the pandemic started, "a lot more people are looking at virtual tours," Simmons says. But photos and virtual tours aren't enough. You'll need to follow up with questions about the ages of appliances, the quality of materials, and the potential need for upkeep on major areas such as the roof, he recommends.
2. Get preapproved.
Unless you are paying in cash, it's necessary to be preapproved by a lender, not just prequalified. "A seller will not consider a [non-cash] buyer who has not been preapproved," Giacomo says. Once lenders examine your finances, they'll issue a preapproval letter detailing how much you can borrow.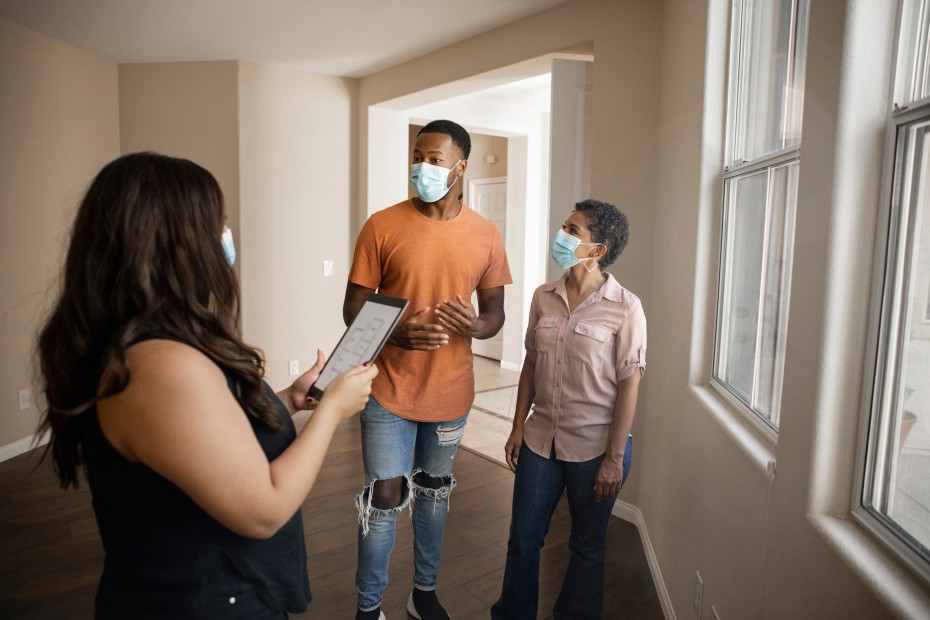 3. Choose the right partners.
Connect with real estate agents and lenders with local experience. "It's important to have someone on your side who is nimble, able to respond quickly, and ultimately chase a deal," Giacomo notes. Ask friends and family members for recommendations, read online reviews, and interview agents before entering into the relationship. 
Consulting a list of your agent's preferred lenders can help you find one that fits your needs. "The reputation of the lender makes a difference," Dickerson says. A trustworthy, speedy lender gives you an edge when the listing agent reviews and compares the offers.
4. Write a winning offer.
"There's no way to guarantee that an offer will be accepted and you'll get a house," notes Simmons. That's particularly true if sellers can choose from many offers, as is likely in this market. That said, these tactics can increase your chances:
Include your preapproval letter with your offer.
Feel out what sellers want. "[Your agent] will be able to ask the listing agent if there are specific aspects that the sellers are looking for in their offer," says Giacomo. They might want a faster closing timeline or the ability to rent back the home after closing. "A seller is more likely to go with the option or offer that favors their needs," she says.
Up your earnest money deposit. Going beyond 3 percent will show that you're serious about making the purchase.
Include escalation clauses. If someone counteroffers, you can bake in the amount you're willing to increase your offer.
Up your offer. The highest offer often gets prioritized. Look at the going price of similar area homes, and offer more than that amount. For this tactic, an agent can help decipher the best strategy, Dickerson notes.
If possible, make a cash offer. An all-cash offer speeds up closing time and removes any risk of your financing falling through, which sellers appreciate.
Speed up the timeline. A quicker close means that the seller gets the money sooner, says Dickerson. This process will go faster if you're preapproved, if you can make an all-cash offer, or if you waive contingencies.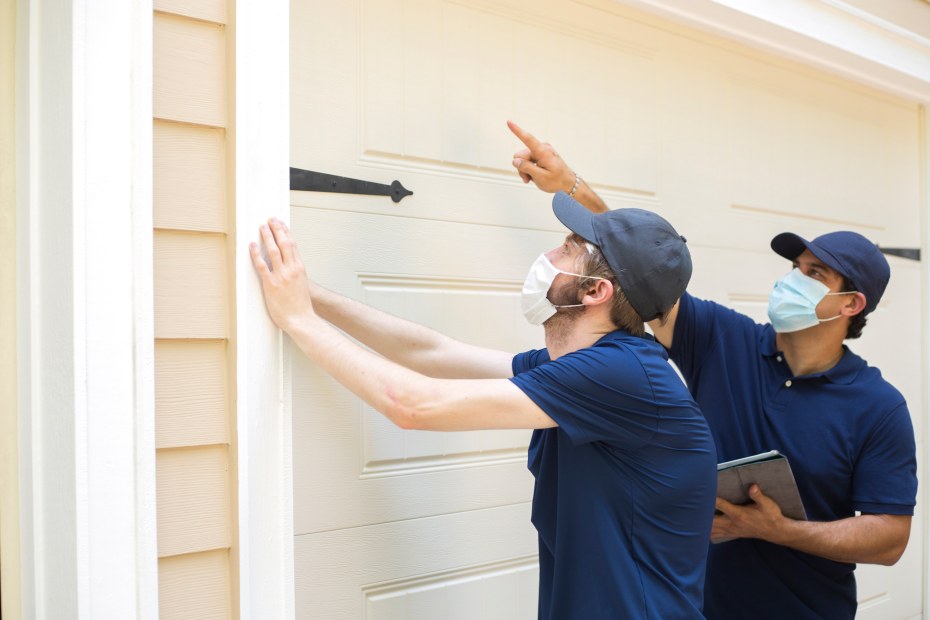 5. Consider waiving contingencies.
These contractual conditions protect buyers, but can slow down the process. Many buyers reduce or nix contingencies to make their offer more competitive and appealing to sellers, says Giacomo. "Keep contingencies at a minimum and only put in what you absolutely need," she recommends. Here are some that buyers may waive:
Loan contingency: "Some buyers can be preapproved and also fully underwritten by the lender," Giacomo says. If that's the case, you can waive this contingency.
Appraisal contingency: If the appraisal comes in low and you've waived this contingency, you'll need to supply the additional funds out of pocket to make up for the difference between the purchase price and appraised value, Dickerson explains. This expense will be on top of the down payment and isn't covered by your mortgage.
Home inspection: In some cases, sellers may choose to professionally inspect the property, from the roof to the foundation, and include it in the seller disclosures for the buyer to read and review. "I would never advise someone not to do their own inspection," Dickerson says, "yet the realities of the market mean that if you want the house, you may have to take that risk."
Home sale contingency: This states that you need to sell your home before you can finalize the sale of the new property, but it can delay close and make you appear less reliable to sellers.
Your agent can help you determine which contingencies you can comfortably take the risk of waiving—and which ones you need to keep in place for your own financial security. After all, while you want to put in an attractive, winning offer, you don't want to wind up in a situation where you agree to purchase a home you can no longer afford or you get stuck with expensive unexpected repairs.