Ready to buy your first home? After estimating how much you can comfortably afford to spend, you will likely need to get prequalified or preapproved for a loan before you can start putting in offers. 
But how do you decide if you should get prequalified or preapproved, and what does that mean, anyway? Here are a few ways to decide the best option for you, plus the basic steps you'll need to take and how to turn your prequalification or preapproval into a mortgage.
The Difference Between Prequalified and Preapproved
Some lenders use prequalified and preapproved interchangeably, or they create their own term. What's important is not the name, but the process and outcome of your application.
Generally, getting prequalified means you give a lender basic information—online or over the phone—about your income, debt, and assets available for a down payment, and the lender gives you a letter with a ballpark estimate of how much you can borrow, usually within minutes. The downside is that it won't carry much weight with sellers when you're making offers.
In hot real estate markets where you are competing with multiple bidders, you will need what most lenders call a preapproval letter. When you apply, a loan officer will review your credit reports and scores, W-2 forms, tax returns, pay stubs, bank statements, and other documents to assess your financial standing. Generally, somewhere between five and 10 business days later, they will issue a letter stating how much you may be able to borrow, subject to various conditions. If your preapproval is rejected, you will be notified and given a letter that details the reasons for the refusal, says Ann Thompson, Bank of America's consumer lending executive for the West. 
After getting preapproved, the lender might go a step further and submit your application to underwriters, the people who verify your information and have final say on loan approvals. "They check all the smaller details [that might] throw up any red flags," says Melissa Brauer, an agent with West USA Realty in Phoenix. A preapproval that is underwritten or credit approved generally means the underwriter has endorsed the borrower, but the loan is still contingent on a signed purchase contract, appraisal, title report, home insurance, and final employment check. It's the next best thing to a cash offer, but not all lenders will send your application to underwriting until you have identified a property or had an offer accepted.
Smart Tip: Lenders don't usually charge for approvals, but it's best to ask before beginning the process.
Why You May Want to Get Preapproved for a Mortgage
You may need a preapproval letter to be taken seriously by sellers and their agents. Seasoned real estate agents might not even show you homes until you've taken this step, says Duncan Robertson, a loan officer with Fairway Independent Mortgage Corp. in Phoenix.
Getting preapproved will also let you know if you're eligible for any programs offering down-payment or closing-cost assistance, Bank of America's Thompson says.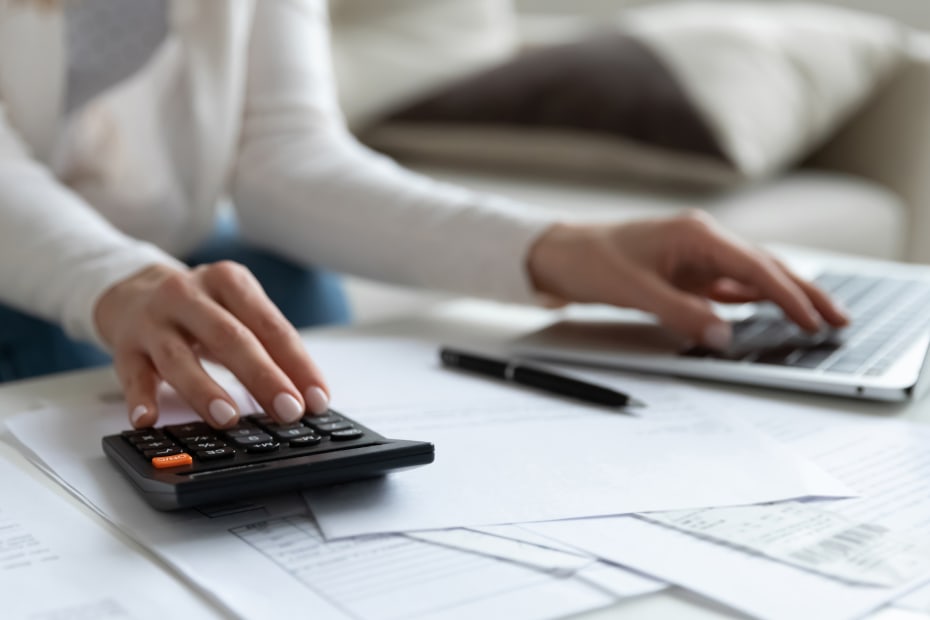 What to Do Before Applying for a Preapproval
First, check your credit reports at Experian, Equifax, and TransUnion, and if there are errors, contact the reporting company to get them corrected. You can get a free copy (normally once a year, but the bureaus are offering free reports once a week through April 2021) from each credit bureau at annualcreditreport.com. Consumers have many credit scores, but these are the only ones that count when you're getting a mortgage. If they're too low, take the time to improve your scores before you reach out to lenders.
Checking your own credit report is a "soft" inquiry and won't affect your credit score. A "hard inquiry" is when a lender pulls your credit report after you have applied for a loan, including preapprovals. Each hard inquiry will ding your credit score, so when you're applying for a mortgage, avoid applying for a credit card or another loan. If you apply for multiple home loans within a short period—typically 14 to 45 days—it will be counted as one inquiry so you aren't penalized for comparison shopping.
When to Apply for a Preapproval
Wait too long and you could miss out on your dream house, but if you start too early, you'll need to repeat the process and you may have a small dip in your credit score from the inquiry. Dick Lepre—a senior loan adviser in Alamo, Calif., with LoanUS/RPE Mortgage—advises buyers to get preapproved a month before they're ready to make offers, but when to apply really depends on your situation. Loan officer Robertson recommends starting as soon as possible—even a year out—to uncover issues that may take time to resolve and to give you enough time to improve your credit score so you can qualify for a better rate or a larger loan.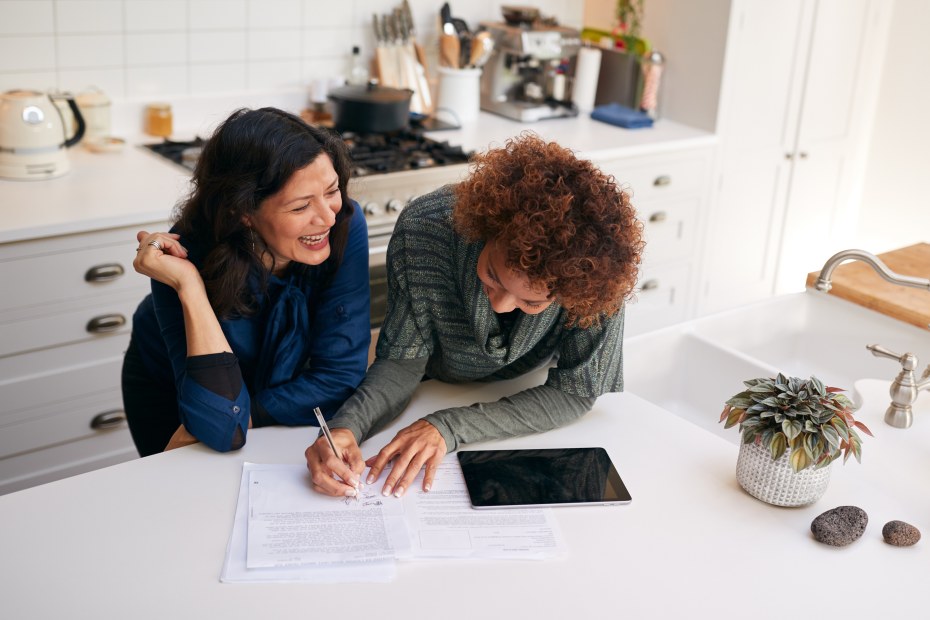 How to Get Preapproved for a Mortgage
1. Gather the documents you will need to get preapproved.
To streamline the process, prepare the following for each borrower:
Copy of your driver's license.
Income documentation. Employees need W-2 forms and tax returns for the past two years, and pay stubs covering the past 30 days. If self-employed, you'll need your two most recent tax returns and a host of other documents, which could include profit and loss statements, 1099 forms, and recent checks from clients. Self-employed borrowers "are being scrutinized a lot more" since the Covid-19 pandemic, says Denny Ceizyk, senior mortgage writer for Lending Tree, which generates sales leads for lenders. Retired borrowers must document any income they are receiving to qualify for the loan, such as Social Security, pension, and investment income. Lenders can't count unemployment benefits unless you are a seasonal worker and you can prove you've been getting them for two years, Ceizyk says.
Two most recent bank statements for every account you will be using to qualify, including investment and brokerage accounts.
Proof of gift funds. If someone is giving you money for a down payment, you will likely need a letter from that person stating that it's a gift and not a loan.
Most lenders will require you to upload these documents as part of the application process. Some have automated systems that can access your various external accounts to pull the needed information, but Ceizyk recommends uploading all documentation yourself instead. "I think the potential security issues [with giving access to your accounts] outweigh the convenience," Ceizyk says.
2. Find potential lenders.
Your real estate agent can recommend lenders in your area that are well regarded and likely to close on time. Local lenders might have less red tape and provide more support throughout the process than the megabanks, says Realtor Linnette Edwards, owner of Abio Properties in Oakland, CA. "You have a greater chance of your offer being accepted with a local lender that the listing agent recognizes. You will get a faster close of escrow," she says. "The downside is you might pay an eighth of a percent more."
3. Get rates and other information from each lender.
Call three to five lenders—preferably on the same day to make them easier to compare—and ask for their rates, fees, closing costs, and how long it generally takes to close a loan.
4. Apply to get prequalified with at least two lenders.
Rates change constantly, and you can't lock in a rate until you have a purchase contract signed by both parties. If rates rise before you lock, you might qualify for a smaller loan than stated in the preapproval. But if you have multiple preapprovals, you can haggle lender to lender over rates and fees, Ceizyk says.
Most preapprovals are valid for one to four months. If you haven't had an offer accepted by then, you will need another credit check and to submit updated information to get a new preapproval.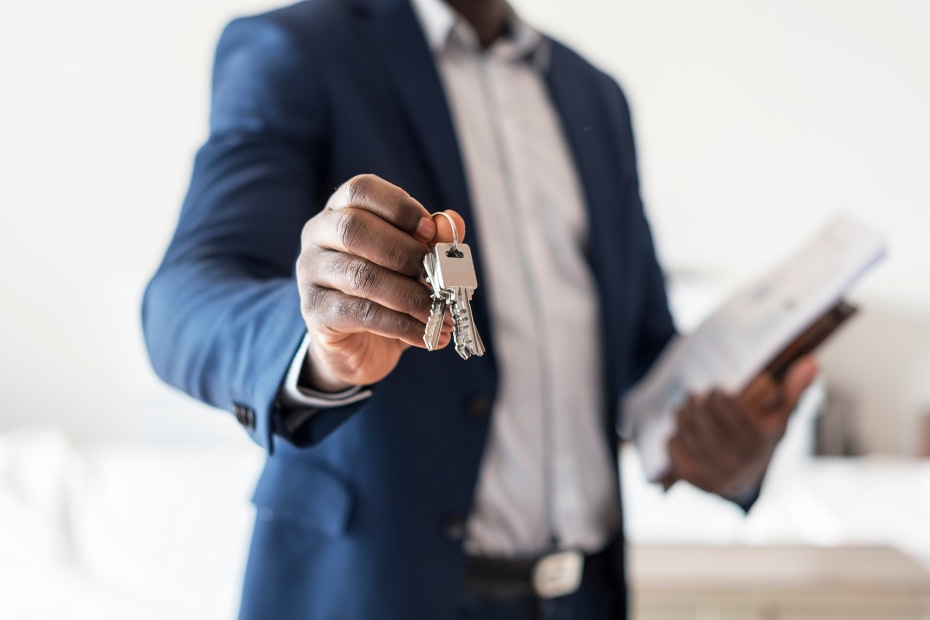 How to Turn Your Preapproval Into a Mortgage
When you're ready to make an offer, discuss what the preapproval letter should say with your real estate agent. Many recommend having the lender write that you are preapproved for a certain amount, with a certain amount down, that adds up to your bid on that property—even if you have been preapproved for more, senior loan adviser Lepre says. That way, you don't show that you may be able and willing to offer more. Other agents might recommend showing the maximum amount you could borrow to look like a stronger bidder.
After submitting an offer, Brooklyn Law School professor David Reiss, who specializes in real estate law, recommends you reach out to a variety of lenders to find the best loan rather than immediately settling for the one that preapproved you previously. A preapproval does not require you to use that lender; nor does it obligate the lender to make you a loan. 
Once you and the seller have a signed contract, your preapproval will become a formal loan application with the lender you choose, LePre says. To finalize the loan, you will need to get the property appraised and work with the lender to finalize the total amount you will be borrowing. The lender will provide documents, required by law, stating the cost and terms of the loan. You will be able to lock in a rate for a certain number of days. If all goes well with the appraisal and inspections, you'll sign a huge pile of papers and get the keys to your new home.