Whether you're moving across town or across the country, the project of changing homes can seem incredibly daunting. And it is—until you break it into smaller chunks. Then, suddenly, the seemingly impossible becomes eminently doable. To get started, here's an easy-to-follow schedule that lays out every task you'll need to do before, during, and after your move—and also points out some of the ways your AAA Membership can lighten the load.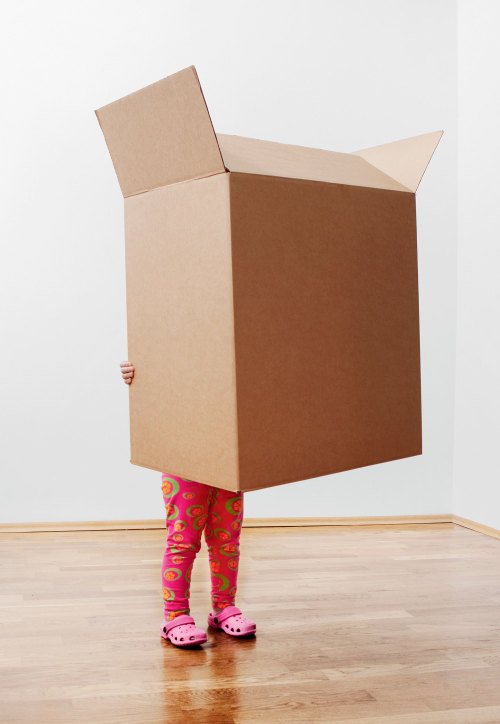 4–8 Weeks Before the Move
Decide if you will move yourself or hire a mover.
If you've got plenty of energy, helpful pals, and more time than money, then doing your own move in a rented truck can make sense. If you don't have the time, hiring pros to do the job can be worth every penny. (AAA Members save an average of $600 with Atlas Van Lines on state-to-state moves.) Or consider a hybrid option: self-pack movers. You pack it; they move it.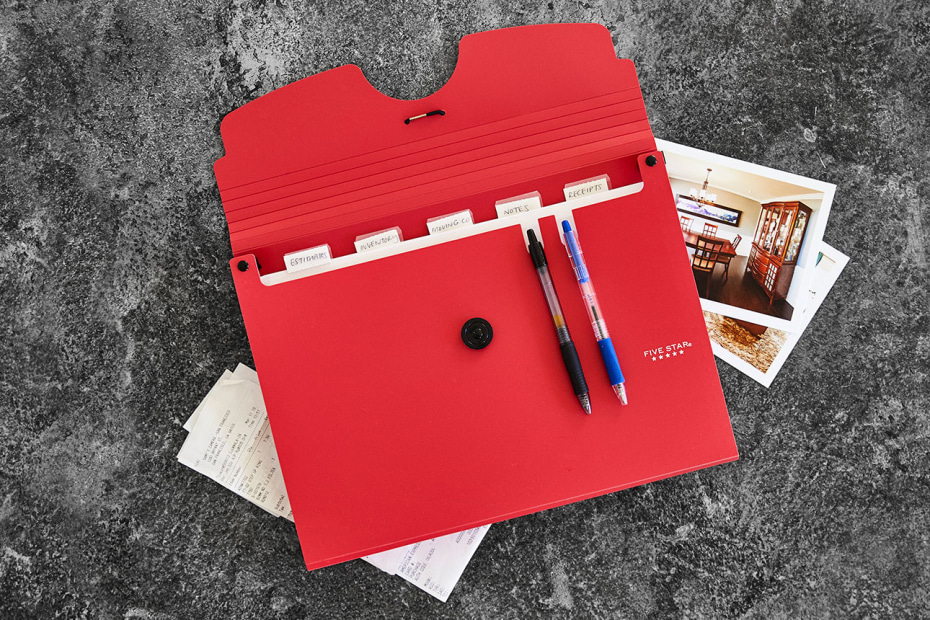 Start a moving file.
Set up a binder where you can store all moving-related paperwork: notes, estimates, and receipts, which can be important come tax time. It's also a good place to keep an inventory of high-value items—including photos and appraisals—in case of damage.
Determine what's coming with you.
Moving is a great time to review your belongings and weed out any you don't truly need. Room by room, decide what you'll keep, and what's destined for donation.
Book the mover.
If you're hiring someone else to move your stuff, check online reviews, ask friends for recommendations, and get in-home quotes from at least three companies. Make sure the one you choose is licensed and insured, then firm up your date, time, and truck size, and get everything in writing. Note: Booking a time that isn't in summer or on a weekend can save you money.
Let people know, part one.
If you're changing school districts, alert your children's current schools and get their academic records, then contact the new district about enrolling them. Ask your doctors for copies of everyone's medical records and for referrals to providers in your new locale. Notify insurance carriers, banks and credit card services, and any print publications you subscribe to.
2–4 Weeks Before the Move
Start packing. 
Begin with nonessential and seasonal items you won't need soon. Place the heaviest items at the bottom, include padding, and fill each box to the brim. If movers are packing for you, group similar items together beforehand. Either way, label and number each box and create a spreadsheet that lists the box's contents and which room they belong to. This is also an excellent opportunity to inventory your belongings, then check with your insurance agent to be sure you have the right coverage.
Stock up on packing supplies.
You're obviously going to need lots of boxes and tape. For eco-friendly boxes, get crates from local grocers. You'll also want bubble wrap, cardboard cutters, marking pens, and packing labels. AAA Members get 15 percent off moving supplies at the UPS Store.
Let people know, part two.
Tell utilities at both ends of the move—gas, electricity, internet, water, and trash—when you'll need service disconnected at your old home and started at the new one. File a change of address with the post office, and ask neighbors or your old home's new owners to forward mail that comes for you. Misdirected mail is a key source of identity theft; the free essential coverage AAA Members get from AAA Identity Champion can help with that.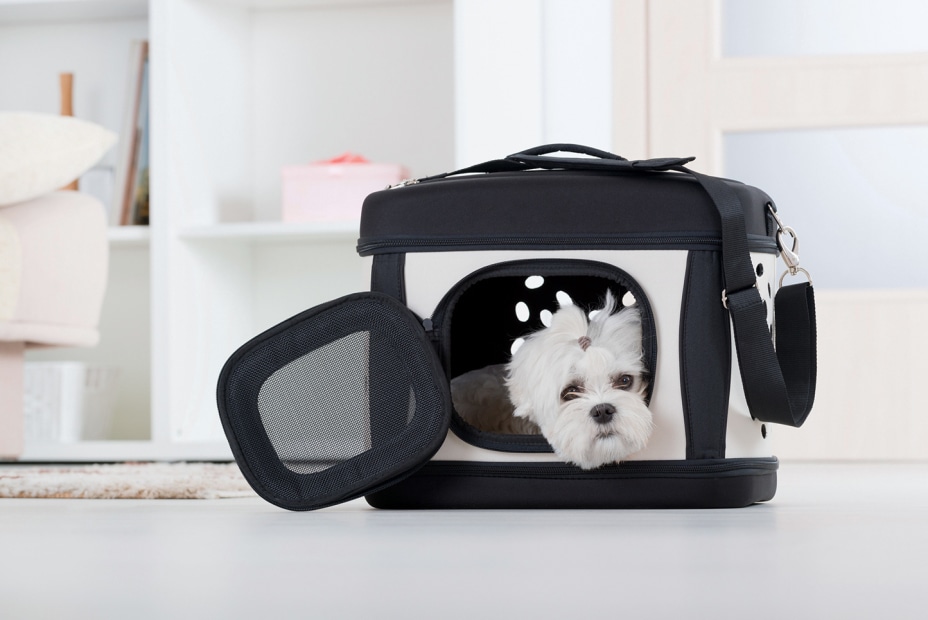 Prepare your pets.
Make sure that Fluffy has the right travel crate and that you've made transportation arrangements. Visit the vet for shots, medical records, and health certificates.
Start saying good-bye.
Take the family to visit beloved local spots, host a going-away party, or enjoy a final pizza-and-movie night in your old abode. Want to send a thank-you gift to the neighbors who are collecting your mail? Your AAA card can save you 20 percent at Harry & David, 1-800-FLOWERS, and 1-800-BASKETS.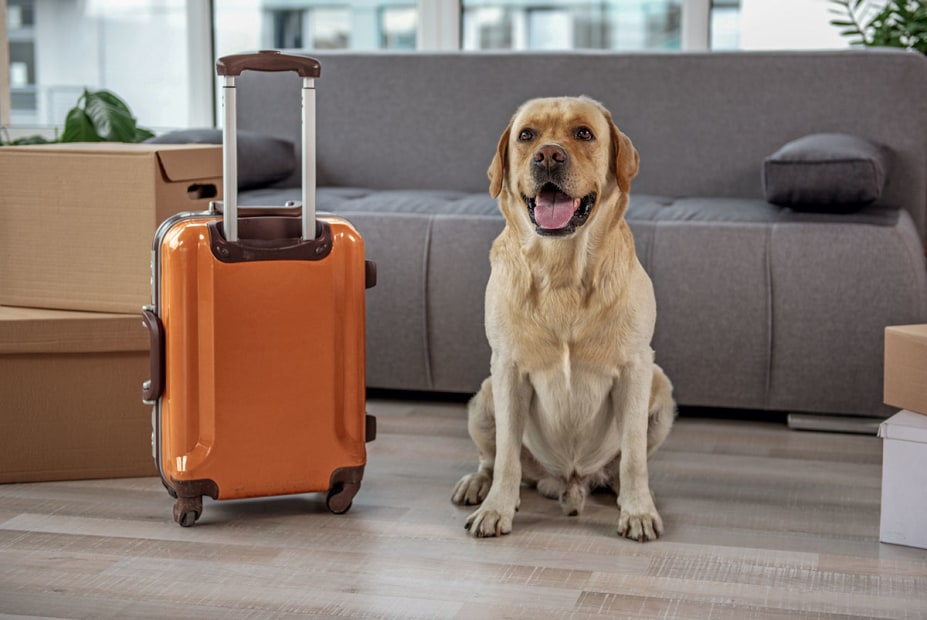 1–2 Weeks Before the Move
Driving? Get your car checked.
If your new home is a significant drive away from your old one, get your car serviced before the trip. Have a trusted shop inspect your vehicle's tires, brakes, belts, fluids, and wipers to ensure trouble-free transit. And when you get to your new home, find AAA Approved Auto Repair facilities near you.
Prep for the travel portion of your trip.
If it's a multi-day trip, start packing. Include clothing and toiletries, any valuables you want to keep close, and items you'll need first thing at your new place. AAA Plus Members are covered up to $250 on lost luggage; for AAA Premium Members it's $500.
Double-check the plan.
Connect with your movers to confirm the moving details and services. Give them directions and your phone number. Check to see if your insurance policies cover your move; if they don't, consider buying moving insurance.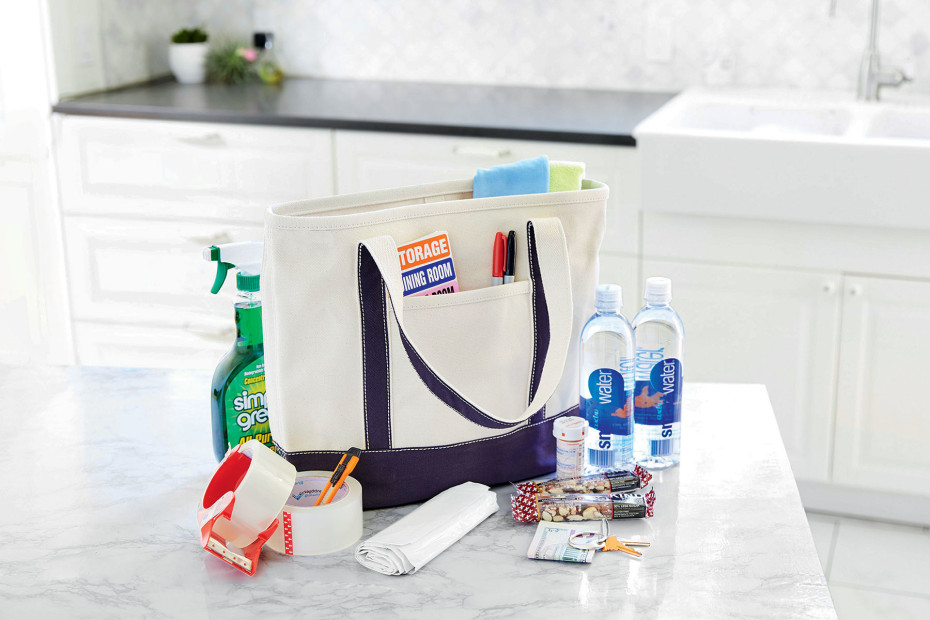 A Few Days Before the Move
Prep appliances.
Bringing your fridge? Empty, clean, and defrost it at least a day before the move. Unplug any other appliances that are coming along, so that they're cool enough to transport. For some appliances you may need to make an appointment with a pro to disconnect gas lines.
Pick up your rental truck.
Moving day will be incredibly hectic, so if this is a DIY relocation, get a step ahead by picking up your rental truck the day before, practice driving it, and back it into your driveway ready to load.
Finish packing.
Do a final sweep to get everything into boxes or otherwise ready to transport. Make sure those boxes are labeled, using color-coded room stickers and FRAGILE markings as needed. Are all sheets off the beds? Has every cabinet and closet been checked? Is the garage empty? Responsibly discard hazardous materials, including flammables, bleach, and weed killer.
Assemble a moving-day kit.
Think about what you'll need on moving day: tape, marking pens, pocketknife, trash bags, cleaning rags and all-purpose spray, snacks, tip money for the movers, medications, pet essentials, and keys to both houses. Keep this kit handy, and don't load it onto the truck.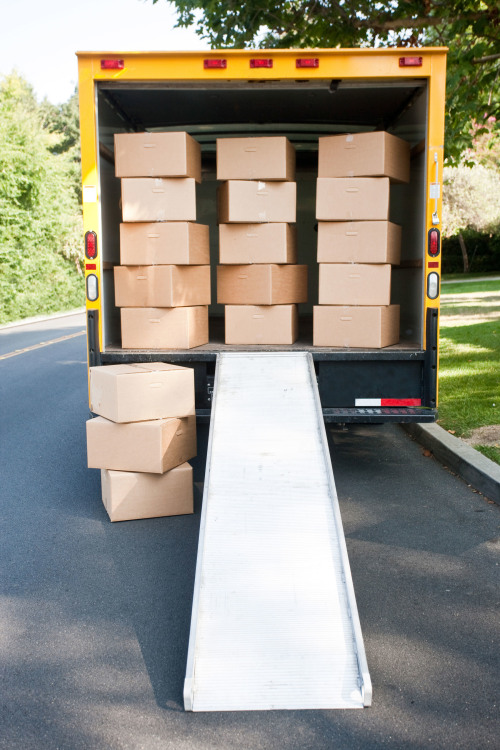 Moving Day
Make your move.
When the movers arrive, confirm that they're from the right company and that their truck's USDOT number matches the one on your estimate. Offer them food, water, and coffee, and stay on-site to supervise. Triple check to make sure everything gets loaded. Sign the inventory sheet and keep a copy. Tip your movers 10 to 15 percent, depending on how they did. Moving your own stuff ? Remember that AAA Emergency Road Service is there to help if you run into trouble on the way.
Take a final look around.
Time for all those last-minute checks: Go through the house room by room, shutting off the lights and air conditioner or heater. Close and lock all windows and doors. Say good-bye.
After the Move
Set up new accounts.
Check that utilities are up and running; if not, contact the companies. Let the local post office know you're ready for mail. Consider whether a new phone provider makes sense. Transfer your car and homeowners insurance policies and car registration to your new address.
Protect and upgrade your new home.
While everything is slightly upended anyway, consider making some upgrades to your new home. Thinking of installing solar panels? SunPower gives AAA Members a $1,000 rebate. Want to make your new home extra smart? AAA Smart Home Security has all of the devices you need, and offers an average of 15% off Smart Home monitoring for AAA Members. And don't forget new locks. Do it yourself, or hire an expert: AAA Premier Members get $150 back on residential locksmith services.
Celebrate!
Catch your breath and start creating some warm fuzzies in your new digs. Host a housewarming party. Or kick up your feet and enjoy a family movie night, popcorn and all.