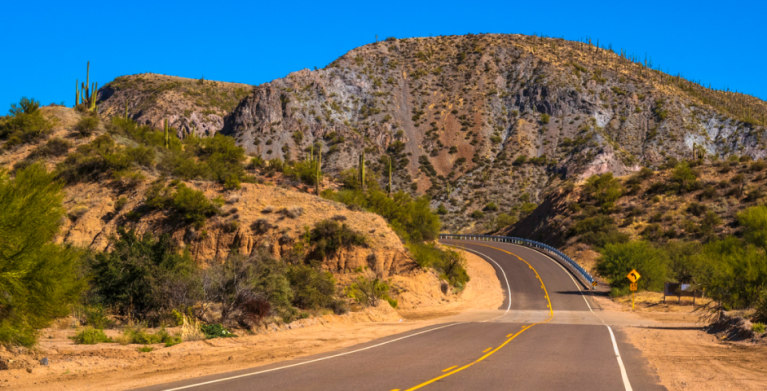 AAA Arizona MVD Services
Your time is valuable.
So when you need to renew your vehicle registration or take care of other MVD services, stop into your local AAA branch in Arizona for a quick and easy experience. 
Which MVD services are available at AAA in Arizona?
---
Services vary by branch. Call your AAA location to verify that your branch offers the desired service. 
AAA MVD in-person services in Arizona include:
Registration renewal
Replacement registration stickers
Duplicate registration certificates
Temporary operating permits
Reinstatement of registration suspended due to lapse in insurance
Transfer of ownership
Duplicate title
Out-of-state title transfers to Arizona for most autos and light commercial vehicles
Application for and pick up of disabled license plates and temporary placards
Duplicate license plates
Personalized license plates
Off-highway vehicle (OHV) decals
Which MVD services are not available at Arizona AAA branches?
---
AAA branches in Arizona offer many MVD services, but there are some things you'll have to take care of at the Motor Vehicle Division.
Services not available at AAA Arizona Branches, include (but are not limited to):
Real ID
Driver's permit and license testing
New driver's license renewals
Smog check
Dealer transfers
Vehicle safety inspections
Correctable violation (fix-it ticket) sign-off
Select correctable violation payments
Commercial vehicle registration
Business transactions (related to commercial vehicles)
Learn more about Arizona MVD online.
Find AAA MVD Services Near You
Visit the AAA branch finder to find your nearest branch.
What do I need to complete my MVD tasks at AAA?
When visiting AAA for MVD services, bring the following documents:
A valid AAA Membership card (non-Members pay a $15 convenience fee);
Your Arizona MVD paperwork (note that your name must be on the vehicle title or registration); 
A form of payment. AAA accepts most major credit cards. We do not accept cash or checks.
Arizona AAA Locations with MVD Services
---
Click on your AAA branch for available MVD services.
Frequently Asked Questions: AAA Arizona MVD
---
Are there additional fees for using AAA vehicle title and registration services?
Not for AAA Members. ADOT/MVD authorized third-party providers typically charge a convenience fee. As a Membership benefit, AAA Members aren't charged a convenience fee. Non-Members are required to pay a $15 convenience fee.
Is AAA Membership required to use AAA vehicle title and registration services?
No. However, convenience fees are waived for AAA Members.
Is my AAA Membership card enough identification for title and registration transactions?
No. To keep your information safe and secure, you will need to provide a legal photo ID, such as a passport or driver's license.
What is an authorized third-party provider?
An authorized third-party provider is a company or business that is contracted and authorized by the state of Arizona to process specific Arizona Department of Transportation/Motor Vehicle Division (ADOT/MVD) transactions.
Does AAA only issue titles and registrations? 
AAA offers a wide variety of MVD services at select branches including, but not limited to:
Special and personalized license plates
Trailer titles and registrations
Disability plates and placards
Off-highway vehicle (OHV) decals
Off-road all-terrain vehicle and cycle (ATV/ATC) titles and registrations
Golf cart titles and registrations
Classic car registration and historic license plates
Motor vehicle records
How long will it take to receive my Arizona title, registration, and license plate if I use AAA Arizona?
You will receive a temporary registration during your visit to AAA. Any other credentials will be mailed by ADOT/MVD to your home address within a few weeks.
Can I renew my license plate if the registration is from another state?
No. As an authorized third-party provider for the state of Arizona, AAA is only able to process Arizona transactions.
I just moved to Arizona. Can AAA switch my out-of-state title and registration to Arizona?
Yes, AAA can help. We typically need the out-of-state certificate of title (unless the title is being held by the out-of-state lien holder; then we would need the most recent registration) and an Arizona emissions certificate, if applicable. Stop by any AAA Arizona Branch office that offers vehicle title and registration services and we will be happy to get you started. 
How do I know if I need an emissions test? Can AAA Arizona complete the test?
Depending on where you live and/or commute to in Arizona, an emissions test might be needed if your vehicle is five years or older (excluding vehicles made in 1966 or earlier). For more details, please visit the Arizona Department of Environmental Quality.
Can AAA register my boat?
In Arizona, watercraft registrations are processed through the Arizona Game and Fish Department. AAA can, however, issue a title and registration for your boat trailer.
How do I make sure my vehicle insurance is valid in Arizona?
Not all insurance companies are authorized to provide coverage in Arizona, and the state of Arizona requires an Arizona-issued insurance policy. Out-of-state policies are not accepted, even if the provided coverage is in Arizona. A local AAA insurance agent can review your policy and make sure you're covered. We have insurance agents at all AAA Arizona offices that offer vehicle title and registration services, or call us toll-free at 866-478-2541.
Can I get my Arizona driver's license at AAA Arizona?
No. AAA cannot provide an Arizona driver's license at this time. Please visit the Arizona MVD if you need a license.
Can I get an international driving permit at AAA Arizona?
Yes. If you're traveling overseas and plan to drive a vehicle, you can get an international driving permit (IDP) at any AAA Arizona office. Keep in mind that an IDP is not a substitute for an Arizona driver's license.