How Do Motion Sensors Work and What Can They Be Used For?
AAA Smart Home Security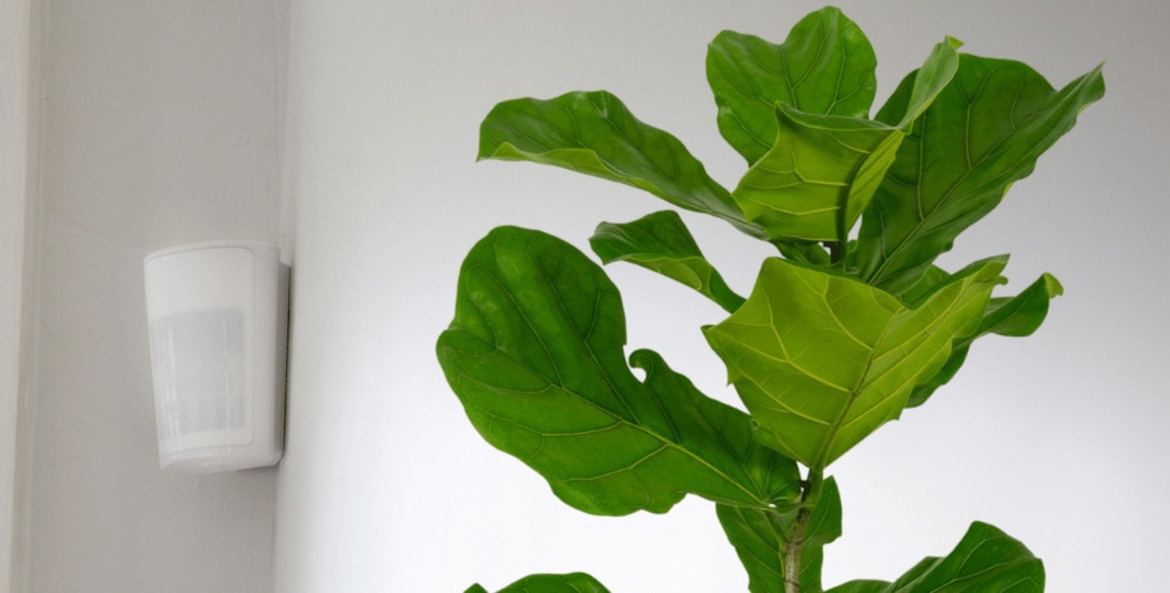 Motion sensors in your home can be used to detect unauthorized entry into your home or to monitor the activities of your children. Some homeowners even use motion sensors to turn on lights and appliances. So how do they work?
How Do Motion Sensors Work?
Motion detectors use infrared and microwave technology. Once the sensor trips, the detector sends a signal to the control panel of your security system. This connects to the monitoring system, which alerts you.
Ways to Use Your Motion Sensors
You can use house motion sensors in a variety of ways to help keep your home safe and make life a little easier. Use them to turn off the lights after you leave a room or let you know when your children come in past curfew.
Here are some other uses for house motion sensors:
Activate a doorbell when someone approaches your front door.
Get an alert when someone enters certain areas, such as the medicine cabinet or basement.
Conserve energy by using motion sensors in underused areas of the home.
Where to Place Your Motion Sensors
Place sensors at least 5 feet above floor level and avoid positioning them near heating and cooling vents and lamps. If possible, also avoid placing them near electronics such as routers.
You may want to put motion sensors near entry points in your home. High traffic areas, like stairways and hallways, also make great places for house motion sensors. Burglars and trespassers can be easily detected if you cover all possible paths throughout your house.
For the best performance, put them in the upper corner of the room. Adjust the sensor to catch motion that passes across the sensor range rather than anyone walking towards the sensor.
How to Prevent False Alarms
Preventing false alarms can save you a lot of headaches. Here are some common causes of house motion sensor false alarms:
Direct sunlight on a heat-activated motion sensor
To avoid these potential false alarms, place the sensor in a corner that doesn't get direct sunlight.
Heating vents that circulate air in the sensor's detection range
You can also make sure that the house motion sensor doesn't face a vent blowing hot or cold air. It most likely won't pick up gradual changes in room temperature.
Pets that trigger the sensor
With pets, you may need to make adjustments until you find the right place to install the sensor. If your pet weighs more than 30 pounds, try mounting the sensor upside down.
If you place the motion sensor high enough on the wall, it can still detect intruders without going off when your pet wanders through the room. Additionally, make sure the sensor is out of the reach of small children and pets.
They're Worth Investing In
More ubiquitous technology can be more vulnerable to hackers. Opt for sleek sensors that blend in with their surroundings, but consider what's inside too. Check to see that your provider offers sensors with at least 128-bit AES encryption.
Now that you know all about motion sensors, let us know if you'd like to know more. AAA Smart Home sensors are encrypted, durable and pet-immune for animals under 85 pounds. Feel free to send us a note or call us at 877-933-6241 for a free quote.
Informational purposes only
The content provided in this blog post is for informational purposes only, and is not intended to be an offer to sell any AAA Smart Home product or service. A3 Smart Home LP makes no representations as to the accuracy or completeness of the information contained in this or any blog post on the AAA Smart Home website. 
Get started protecting your home today!