Tiny House Smart Home Security
AAA Smart Home Security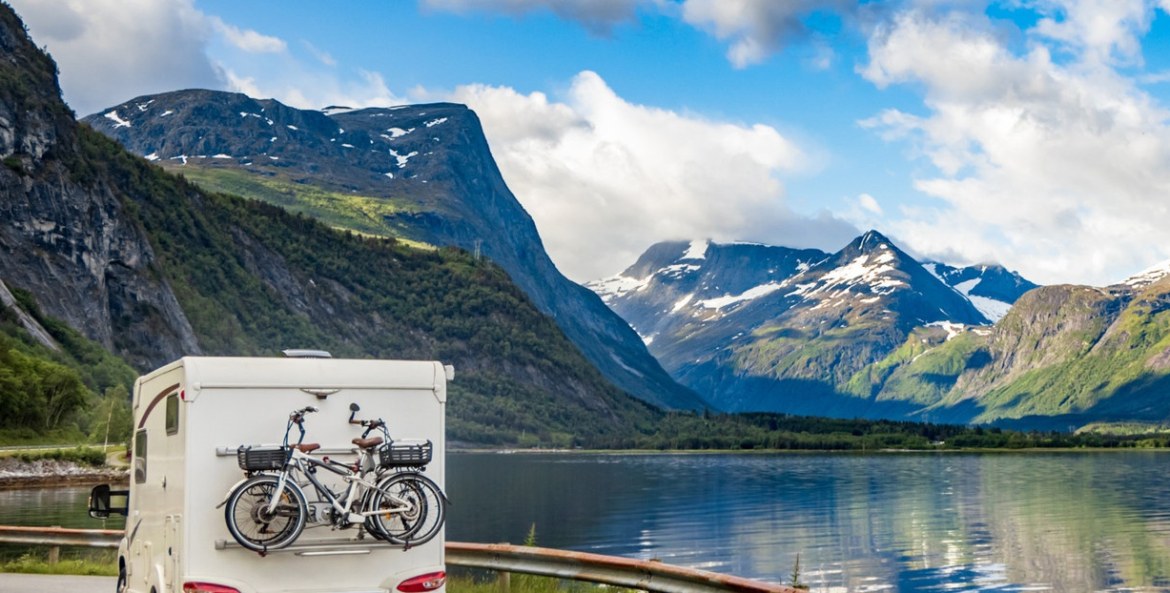 Tiny Home Theft
There's a lot of pluses about living in a tiny home — and a few major drawbacks. Unfortunately, tiny home theft, including break-ins and whole-home heists, are a real issue nationwide.
Given that these small homes are designed to be easily moved, tiny home security presents a number of unique challenges. After all, you can't hitch up a traditional house and drive away with it, but you can with a tiny home.
Thankfully, there's a number of simple steps you can take to guard against tiny home theft, break-ins and vandalism.
3 Easy Ways to Help Prevent Theft at Your Tiny Home
1. Cameras Facing Points of Entry
Consider installing security cameras that can capture all points of entry on your tiny home. This includes doors, windows and emergency escape hatches, as well as any storage hatches that connect to the interior. Indoor cameras that have a 180° field of view let you look over a large indoor area.
If your tiny home is like most, you may want up to four security cameras — one for each corner. If installing outdoor cameras, opt for ones that are waterproof, have a wide field of view and are equipped with night vision. You'll also want video coverage of your tow vehicle or car, and be sure to sync your cameras with a local or cloud-based video recorder.
2. Glass Break Sensors at Each Window
Just as with a standard house, burglars often gain entry into tiny homes through the windows. Simply adding a small glass break sensor can go a long way toward improving security in your tiny home.
These devices are designed to trigger an alarm when they detect the unique sound emitted when glass is broken. When installed as part of a smart home system, the sensor will send an instant alert to your smartphone.
3. A Siren to Alert Bystanders
If there's one thing tiny home thieves despise, it's the ear-splitting sound of a security system siren. Audible alarms and sirens are especially effective for use in tiny home communities, RV parks and campgrounds where there's people around.
Smart Home Security Integration
Think smart home security systems are just for traditional houses?
Smart home security systems are ideal for tiny houses, including RVs and trailer homes. These fully customizable systems give you the ability to secure your home with cameras, smart doorbells, keyless deadbolts and even smoke and CO sensors.
And unlike old-school security cameras that used DVRs to record video, smart home cameras are cloud-based. Using the smart home app, you can check on your tiny home from your bed, across town or halfway around the world.
Monitored Smart House Tiny House Security Systems from AAA Smart Home Security
The only thing better than a well-designed tiny home security system is a tiny home smart home system that's monitored 24/7. AAA Smart Home Security plans start at less than $1 per day and include a simple, reliable app that's compatible with Android and iOS devices. Contact AAA Smart Home Security today to learn how you can keep your tiny home safe and secure against tiny home theft.
Informational purposes only
The content provided in this blog post is for informational purposes only, and is not intended to be an offer to sell any AAA Smart Home Security product or service. A3 Smart Home LP makes no representations as to the accuracy or completeness of the information contained in this or any blog post on the AAA Smart Home Security website.
Get started protecting your home today!