What is Two-Factor Authentication?
AAA Smart Home Security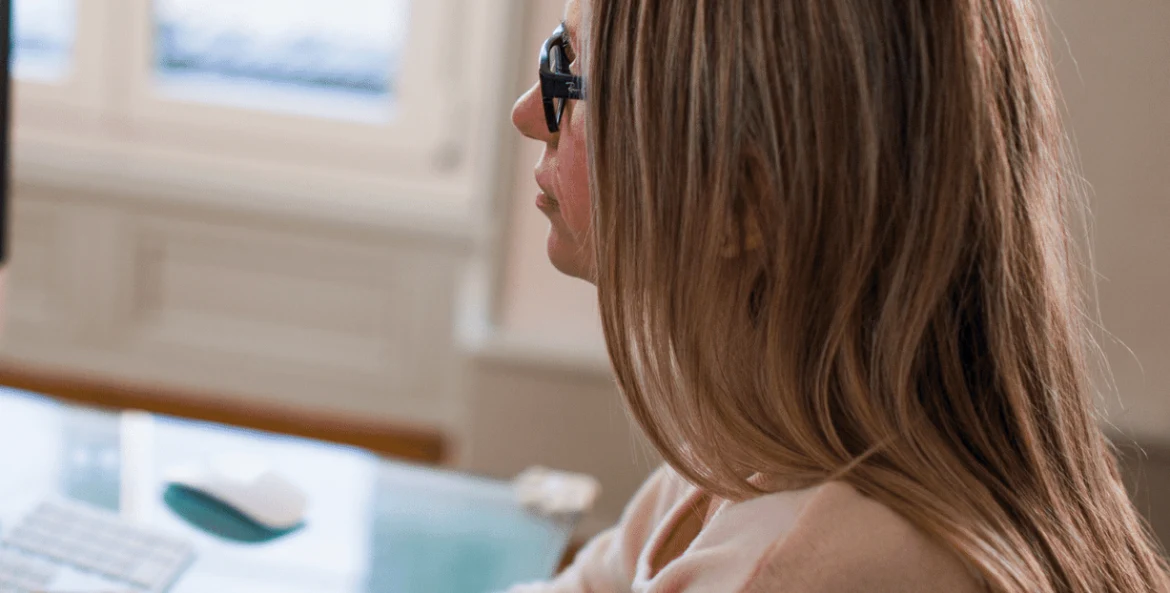 Why use two factor authentication?
Over half of consumers use five or fewer passwords for all their accounts. Let that sink in. If this is you, and someone gains access to one of your passwords, they could also break into 20% of your accounts. Plus, an attack on your accounts means your social network is at risk, too. According to the Cybersecurity & Infrastructure Security Agency, "Often, an attack is not specifically about your account, but about using the access to your information to launch a larger attack."
What does two-factor authentication mean?
Yes, passwords are complex, difficult to remember, and a nuisance to manage (even with an app helping you). Fortunately, there is a secret weapon: multi-factor authentication, or MFA; also called two-factor authentication, or 2FA.
While it may sound new, this kind of security is a common occurrence, just with other kinds of data at stake. For example, if you've used a PIN number along with your debit card, or a verification code to set up a money transferring app, these are widely-used methods of MFA.
The credentials must fall into at least two of these categories:
Something you know - like a password or code
Something you have - like your smartphone, or device, which is likely protected with its own security codes and passwords
Something you are - like a facial scan, fingerprint, also called biometrics
Using items from more than one category boosts the security of your account. Verifying your device registers it to your account via a certificate, an extra step aside from your password. Once there is a unique certificate required to log into your account, even an easy password can't be hacked, because that certificate is required.
How it works with home security
Online crime is similar to home security in that its perpetrators are often opportunistic. If you have a sign in your front yard, you know this. As burglars will often pass up a home with a home security yard sign, two-factor authentication can serve as a speed bump that prevents the majority of opportunistic criminals from putting the extra effort into pursuing your information.
The NIST (National Institute of Standards and Technology) recommends using MFA at every opportunity you get, "especially when it comes to your most sensitive data—like your primary email, your financial accounts, and your health records." We believe home security falls into this top tier of information.
Setting up MFA for your AAA Smart Home account
The added cybersecurity is why all of our AAA Smart Home app accounts will require multi-factor authentication. We will begin requiring it for some users as of March 22nd, 2021. From April 12th, 2021, and onward, all our Members will be required to use a verification code upon logging into the A3 Smart Home app or Member website.
Open the A3 Smart Home app on your mobile device or log in at https://smarthome.calstate.aaa.com/sign-in on your computer.
Log in > Menu > Login information/Settings
Two-Factor Authentication
Select text message or email, based on your preferences
Enter the requested information
Enter your verification code and select Verify
That's it! Multi-factor authentication has been enabled for your account. You will only need to set it up once for your device, and then you will be ready to go. Each device that you use to log in will require multi-factor authentication to access your account.
Want more cybersecurity tips?
Enabling two-factor authentication is a big step, but there are other ways you can protect your information online. For example, the Cybersecurity & Infrastructure Security Agency recommends these measures for new devices and good habits:
Use strong passwords - and never rely on default passwords, which can be found online
Consider a password manager that will create and track long, complex passwords and remind you to update them
Evaluate the security settings of your hardware and software, to make sure you have maximum security for all entry points at all times
Choose secure networks
Keep your software current
Create individual accounts for each user to monitor their permissions
Beware of suspicious or unexpected emails as they could be used to steal information or money, or install malware ("malicious software") on your device
Consider an added layer of cybersecurity like Identity Champion, which offers free monitoring of credit, your online presence, and even unusual activity on the dark web and social media.
Thank you for securing your account
We hope this extra step helps you feel more safe and secure at home, knowing that our cybersecurity team has your back.
Questions about setting this up? Feel free to call us at 866-957-1340. If you'd like to learn more about AAA Smart Home security, fill out the form below.
Informational purposes only
The content provided in this blog post is for informational purposes only, and is not intended to be an offer to sell any AAA Smart Home product or service. A3 Smart Home LP makes no representations as to the accuracy or completeness of the information contained in this or any blog post on the AAA Smart Home website.
Get started protecting your home today!