What to Do When You're Locked Out of Your House
AAA Smart Home Security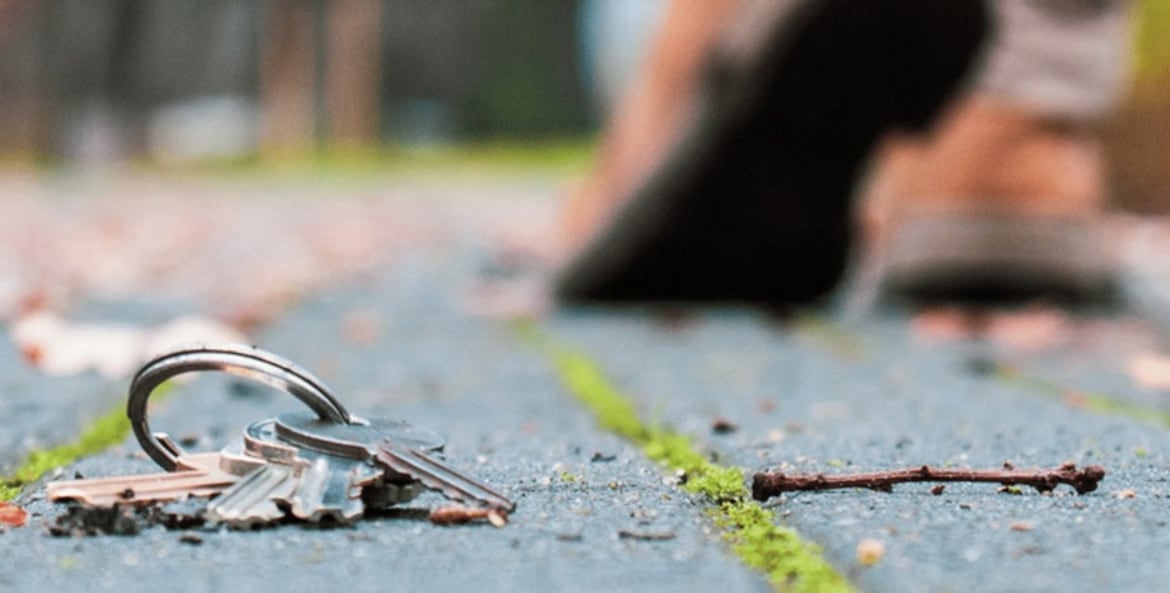 What to Do When You're Locked Out of Your House
Click. Slam. And then that sinking feeling when you realize that you're locked out of your house. Before you attempt to break in, take a deep breath and remember what to do when locked out of your house.
What You Should Do Right Away
Accidents happen to everyone. Once you've finished sighing or saying bad words, take a survey of the situation. The right first step can get you back into your home with minimal frustration.
Call any Roommates or Family Members
Does anyone else have a key to the house? If you're locked out of the house, simply give them a call to let you back in. If you don't have your phone with you, consider going to your local library to use a computer to contact your roommates over social media, or ask a neighbor to use their phone.
Make a list of anyone who might have a spare key. It may be hard to contact people if your phone is locked in the house, too, so consider memorizing a few key numbers, just in case.
Check for an Open Window or Door
Did you leave a back door unlocked? Maybe there's an open window that you can climb through to enter your home.
Some doors and windows can be unlocked from the outside, but take care not to break glass or hurt yourself. You might be able to pop the lock on a door that isn't secured with a deadbolt. However, if you're able to pop your lock to get in, change it as soon as possible – if you can get in, so can criminals.
What You Can Do When All Else Fails
You can't get a hold of your roommate and you're a cautious person that secures all windows and doors. Or, you live in an apartment that isn't at the ground floor level, and your Spiderman skills aren't up to scaling the exterior wall. Here are a few more suggestions about what to do when you're locked out of the house.
Call Your Landlord
If you're a renter, then your landlord should have an extra key to your home. Give them a call and explain the situation.
Call a Locksmith
Many companies are available for emergencies around the clock and can get you taken care of right away.
How to Prevent Getting Locked Out Next Time
Prevention can save you a world of frustration, and there are a few strategies to keep you from getting locked out of your house.
Give Your Neighbor a Key
Get to know your neighbors and arrange to leave an emergency key in their safekeeping. If you trust each other, you can keep a key for them in return. Make sure to establish boundaries for its use, such as only giving the key to you and ensuring that they won't enter your home without permission.
Invest in Keyless Entry
Keyless entry can prevent you from being locked out of your home entirely. Smart home systems, including a keypad at the storm and front doors, can eliminate the need for a physical key. Keyless entry systems can be reprogrammed, too, so if you give the code to a neighbor to water plants or feed your fish when you're out of town, you can always change it when you return home.
Informational purposes only
The content provided in this blog post is for informational purposes only, and is not intended to be an offer to sell any AAA Smart Home product or service. A3 Smart Home LP makes no representations as to the accuracy or completeness of the information contained in this or any blog post on the AAA Smart Home website. 
Get started protecting your home today!