Why it's a Good Idea to Bundle AAA Smart Home and AAA Home Insurance
AAA Smart Home Security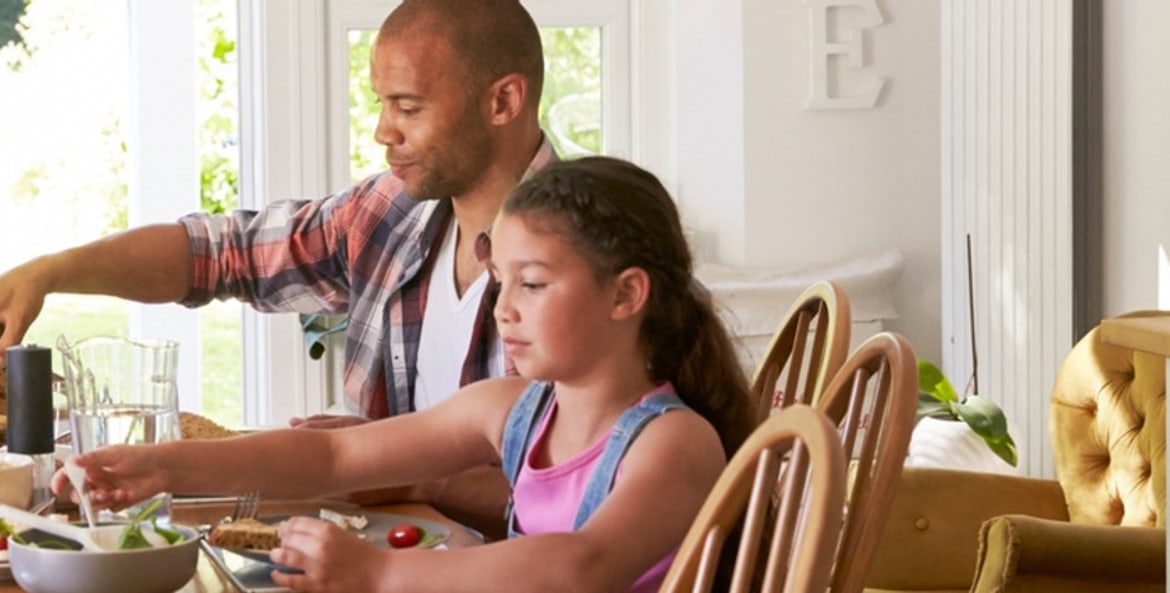 Why it's a Good Idea to Bundle AAA Smart Home and AAA Home Insurance
Consider streamlining and saving by bundling AAA Smart Home and AAA Home Insurance.
When it comes to your home, an ounce of prevention is worth a pound of cure. Ideally, you should have plenty of both. It's important to have solutions in place to both prevent and address the unknowns and changes in life. Transitions range from moving into a new home to welcoming a new addition to the family, from preparing for a natural disaster to worrying about a possible burglary. Throughout these changes, having the right combination of homeowners insurance and home security can help you and your family prevent the preventable, and weather the unavoidable.
Even though you hope you never have to use a security system or insurance, having a trusted, reliable provider for each is both practical and reassuring. Professionally installed home security can deter intruders and alert you to potentially life-threatening situations. 24/7 monitoring helps you address these events immediately by calling for assistance from first responders. Home insurance helps to protect you from the impact of unfortunate events on your life and property. At AAA, we're dedicated to providing you the best options and coverage for anything that may arise. We're here for you and can help you find personalized solutions to protect you and your family.
How to Protect your Things and Prevent Theft
Having trusted homeowners insurance can help you handle the aftermath if your home is broken into. Having a strong security system with cameras and alarms that automatically alert police can deter thieves, so make sure you are completely covered when protecting your home.
If you already have homeowners insurance and are wondering what's all covered, simply ask for a list. If you are shopping for homeowners insurance and want to make sure your jewelry or other special items are covered, ask the agent for details on the policies they offer. Always protect items of high value to you and double check that friends or visiting family are covered if something happens on your property.
* 2018 FBI Data
What Does Home Insurance Cost?
When you  compare homeowners insurance quotes, consider not just the premium and what you pay upfront, but also each policy's deductible, limit, and scope of coverage.
The deductible is the amount you'll have to come up with before your insurance company steps in to pay for a loss. A lower deductible may hike up your monthly premium, but when you submit a claim, you'll end up paying less out of your own pocket. The average US home insurance costs are around $1,200 per year. A  general standard is paying about $35 per $100,000 of your home's value.
Of course, it's a best practice to get multiple quotes, as everybody's situation is different and your cost depends heavily on the coverage you need. If you're shopping around, consider the value and savings of bundling your AAA Home Insurance and AAA Smart Home security.
Get a discount of up to 10% on your Home Insurance with a AAA Smart Home security system.1
AAA Members save $60 annually on AAA Smart Home's 24/7 professional monitoring.
Plus, you can bundle Home Insurance with your Auto and save up 12.5%.1
As you can see, there's a distinct advantage to bundling your AAA Home Insurance and AAA Smart Home security. Please note that the second promotion is only available in California.
What Does a Good Home Security System Cost?
Parks Associates estimated that in 2020, professional home security monitoring would cost $45.80 on average. AAA Smart Home bundles start at around $35 per month, including high quality essential security equipment that calls first responders for help during verified alarm events.
Whether you already have home security or not, protecting your house with AAA Smart Home means you could be saving over 20% vs. what you would pay the average home security provider.
How Can Home Security Help?
One word: calm. Home security can help you and your family sleep at night and feel protected from variables outside of your control. Being proactive and getting a trusted, professionally monitored system may be a good solution if protecting your home is a top priority.
Having smart smoke detectors can help you (and the fire department) quickly detect smoke in your home, calling first responders and preventing or mitigating fire-related issues. They do this by making noise and alerting you via your smartphone, so you can verify the threat and call for help – and even tell your connected smart thermostat to shut your HVAC system down. So whether you're asleep or away from home, you'll always have someone keeping an eye on things.
Smart flood sensors help detect and alert you to the presence of water in specific areas of your house, letting you address it right away. Think of a pipe bursting or a leak in your garage. Some water-related issues are not visible, but flood sensors can help instantly alert you and authorities if trouble arises.
AAA Smart Home provides security devices and 24/7 monitoring, connecting you to not one but monitoring centers, providing reliable security. When your AAA Smart Home system detects a threat, you receive an alert. When you verify that threat or don't respond, indicating something's wrong, we call emergency responders to your door. In the event of an emergency, you will have a plan in place and protection you can count on.
For the ultimate protection, bundling both homeowners insurance and a home security system with professional monitoring can help you save hundreds or thousands over the years. This means more savings leftover for tuition, healthcare, travel, retirement, or anything else you're planning for.
Multi-policy and other discounts vary based upon eligibility. Discounts not cumulative; certain restrictions apply.↩
This promotion ("Promotion") is offered by AAA Northern California, Nevada & Utah. Valid AAA Membership required for discount. Purchase of a AAA Smart Home System and a AAA home insurance product during the Promotion Period of May 15, 2020 to June 30, 2020 is required. Included installation applies to new installs only, limit one per AAA Member. Discount applies to monthly alarm and smart home monitoring fees only. The Promotion is not available in all areas. Call 866-819-7410 to see if available in your area. Qualify by calling 866-819-7410, or visiting AAA.com/SmartInsurance. Other terms and restrictions may apply. Visit AAA.com/SmartInsurance for the full set of Terms and Conditions↩
Get started protecting your home today!