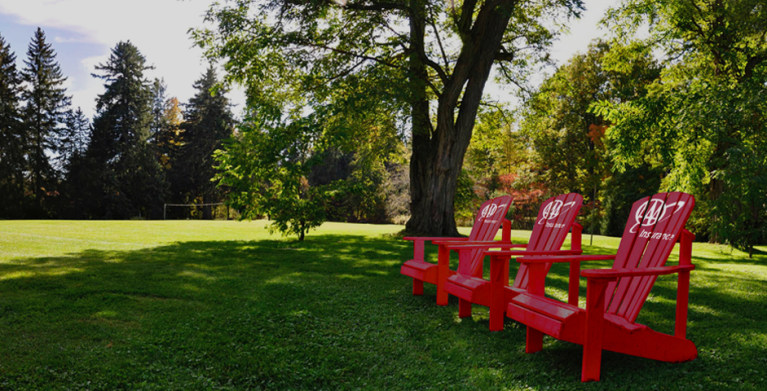 Enter the
AAA Insurance
Inner Chill Sweepstakes*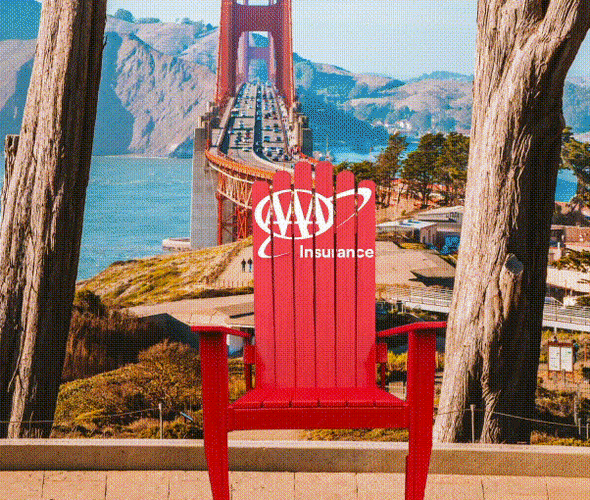 Looking For a Few More Ways to Embrace Your Inner Chill?
---
Check Out These Calm Tips
Practice mindful meditation
Meditation exercises help you live in the present and focus on the here-and-now. While it does require some practice to catch your stride, there are immense health benefits in canceling out the responsibilities, to-do lists and stress from the outside world for just a few minutes a day.
Embrace nature
Who doesn't love some fresh air? It's easier to center yourself when you're experiencing all the world has to offer - and you may find you can handle stressful situations better with a clear mind.
Take care of yourself 
Eating healthy, exercising and pursuing your favorite hobbies are just a few ways to put yourself and your happiness first. Pursuing the things that bring you joy can help dispel anxiety in the short run, and can help alleviate stress-induced health issues in the long run. 
Focus on your breathing
Breathing exercises have a variety of different physiological benefits for the human body, such as lowering heart rate, stabilizing blood pressure and inducing muscle relaxation. Try alternating between normal and deep breaths, focusing on filling your lungs downward into your belly. 
AAA Tips for Purchasing Home and Auto Insurance
---
Home Insurance
- Documenting your possessions by taking photos or videos can save you headaches.
- Many policies cover pools, driveways, and retaining walls as freestanding structures - make sure your policy covers your entire property!
- Even when they're not at your house, valuables such as your bike, camera, and laptop are usually covered—as long as they aren't used for work. There are limits, however, so ask your agent.
- Anytime you make significant improvements contact your agent to see if your policy should be updated.
- Loss or damage caused by wildfires and storms is typically covered, but if you live in an area prone to seismic events or rising water, consider additional earthquake or flood insurance.
- Ask an agent what discounts you qualify for - especially when bundling home and auto insurance with the same company.
Auto Insurance
- Minimum coverage requirements vary state by state. Talk to a local agent to learn what coverages you need to stay on the right side of the law in your state.
- Understand all coverage terms and what they mean
Liability coverage comes into play if you cause an accident that harms someone else (bodily injury coverage) or damages property like a house or fence (property damage coverage)
Comprehensive coverage helps pay for damage unrelated to a collision.
Collision coverage helps repair or replace your vehicle if you hit another car or object
Uninsured motorist coverage provides a limited amount of coverage for injuries when you're in an accident and the driver at fault doesn't carry any liability insurance
Underinsured motorist insurance coverage will protect you when you're in an accident caused by another driver whose liability coverage is too low to pay for you or your passengers' medical expenses
- When comparing quotes, it's tempting to get excited about a low premium, but you need to make sure that you're comparing apples to apples. Check the deductible, the out-of-pocket cost you'll pay when submitting a claim. A higher deductible lowers your premium, which sounds pretty sweet, until you back into a telephone pole—and have to foot the entire repair bill.
- Check the perks! Some insurance companies offer towing service, tire changes when you get a flat, or even gas delivery.
What is the difference between pay-per-mile and traditional auto coverage?
How can I save on auto coverage for my teenager?
Does where I live and park my car affect my insurance rate?
*This sweepstakes is sponsored by AAA NCNU
AAA Mountain West Group Sweepstakes
SWEEPSTAKES OFFICIAL RULES
NO PURCHASE NECESSARY TO ENTER OR WIN. A PURCHASE WILL NOT INCREASE YOUR CHANCES OF WINNING. VOID WHERE PROHIBITED OR RESTRICTED BY LAW. BY ENTERING THE SWEEPSTAKES, YOU AGREE TO THESE OFFICIAL RULES, WHICH ARE A CONTRACT, SO READ THEM CAREFULLY BEFORE ENTERING. ALCOHOL IS NOT A PART OF THE PRIZE.
1. SWEEPSTAKES TIMING:
The AAA Mountain West Group Sweepstakes (the "Sweepstakes") entry period begins Saturday, February 5, 2022 at 12:00:01 a.m. Pacific Time ("PT") and ends Saturday, April 2, 2022 at 11:59:59 p.m. PT (the "Entry Period"). A random drawing will take place on or about Thursday, April 7, 2022 to select five (5) winners (each a "Winner") to each receive one (1) prize (each a "Prize"). The Administrator's database clock will be the timekeeper for the Sweepstakes. Entry in the Sweepstakes does not constitute entry into any other sweepstakes or contest. By participating in the Sweepstakes, each Entrant unconditionally accepts and agrees to comply with and abide by these Official Rules and the decisions of AAA Northern California, Nevada and Utah, 1277 Treat Blvd., Suite 1000, Walnut Creek, CA 94597 (the "Sponsor"), and/or WYNG, 360 Park Avenue S., 20th Floor, NY, NY 10010 (the "Administrator") whose decisions shall be final and legally binding in all respects and not subject to further review in any forum.
2. ELIGIBILITY:
Sweepstakes is open only to legal residents of California, Arizona, Nevada, Montana, Wyoming and Utah, United States who are physically located in one of the Participating Markets, age eighteen (18) or older, at the time of entry ("Entrant"). Sponsor, Administrator, Allison + Partners, and each of its respective companies, subsidiaries, advertising and sweepstakes agencies, and any and all other companies associated with the Sweepstakes (collectively, the "Sweepstakes Entities"), and each of their immediate family members and/or people living in the same household are not eligible to participate. All eligibility is subject to all federal, state and local laws and regulations. All entries submitted are the property of the Sponsor. The Sweepstakes shall be void where prohibited or restricted by law.
3. HOW TO ENTER:
Go to the link for the Sweepstakes registration page ("Entry Site") at www.aaa.com/innerchill, click Enter Here and go to WYNG URL. Complete all required information on the Entry Site, agree to the Official Rules and submit.
Internet access and a valid email address are required for the Internet Entry. Limit one (1) Sweepstakes entry per person and/or email address during the Sweepstakes Entry Period. If more than one (1) Sweepstakes entry is received from the same person or email address, only the first entry received will be considered valid. Sweepstakes entries generated by a robotic, programmed, script, macro or other automated means will be disqualified; any use of automated methods of Sweepstakes entry may result in disqualification. No other form of attempted Sweepstakes entry is valid and Sponsor may choose to disqualify all entries submitted by that person at Sponsor's sole discretion. For purposes of this Sweepstakes, a "day" is the 24-hour period between 12:00:01 am ET and 11:59:59 pm ET. Entrants must fully complete and submit all required data on the online entry form to be eligible for participation.
To enter by mail:
Mail In: To enter by mail (available for all eligible Entrants), hand print in ink your name, complete address, telephone number, age on a 3" X 5" card, insert card into a standard business envelope and mail to: AAA Mountain West Sweepstakes Entry, C/O Allison + Partners, 7135 E. CAMELBACK ROAD, SUITE 204, SCOTTSDALE, AZ 85251. Mail-in entries must be postmarked no later than 4/2/22 and received no later than 4/9/22. No photocopies, facsimiles or mechanical reproductions will be accepted. Sponsor is not responsible for lost, late, mutilated, misdirected, illegible, incomplete, inaccurate, stolen, or postage due entries or mail. Personal information collected in connection with the Sweepstakes will be used in accordance with the Sponsors online privacy policy.
All entries submitted through the Entry Site or via mail will not be returned or acknowledged. Sponsor is not responsible for any typographical or other errors in the administration of the Sweepstakes or in the announcement of any Prize. Should a dispute arise regarding the identity of the Entrant, the authorized account subscriber of said email account at the time of entry will be considered the Entrant. "Authorized account subscriber" as it relates to email is defined as the natural person who is assigned the account by the email provider. Potential winner may be required to show proof of being the authorized email account holder. Sponsor is not responsible for lost, late, damaged or misdirected entries.
Limit: One (1) entry per person during the Entry Period no matter which form of entry you select. Entrants found using multiple accounts to enter this Sweepstakes will be disqualified. Multiple Entrants are not permitted to share the same online account. Any attempt by any Entrant to obtain more than the stated number of entries by using multiple/different accounts, identities, registrations and logins, or any other methods will void that Entrant's entries and that Entrant may be disqualified. Use of any automated system to participate is prohibited and will result in disqualification.
By entering Entry via Entrant's mobile device, standard data fees may apply. Entrant should consult Entrant's wireless service provider's pricing plan for details. Entrant agrees to incur any and all charges demanded by Entrant's wireless carrier. Entrant should also check Entrant's device's features for capabilities and check the device manual for specific use instructions.
4. PRIZE/APPROXIMATE RETAIL VALUE ("ARV"):
Five (5) Prize Winners: Each Winner will receive the following prize package:
Air Pods Pro (ARV $300)
1 Year Calm app Subscription (ARV $70)
Nike® Gift Card (ARV $50)
Total ARV of each prize package is $420.
ALL PRIZES ARE AWARDED "AS IS" AND WITHOUT WARRANTY OF ANY KIND, EXPRESS OR IMPLIED (INCLUDING, WITHOUT LIMITATION, ANY IMPLIED WARRANTY OF MERCHANTABILITY OR FITNESS FOR A PARTICULAR PURPOSE).
5. WINNER SELECTION: A random drawing will be conducted on or about Thursday, April 7, 2022 by Allison + Partners to award five (5) Prizes. Potential winner will be notified within two (2) calendar days of the drawing.
Odds of winning depend on the number of eligible entries received during the Entry Period. If the selected Winner is unable to accept a Prize in its entirety for any reason, the selected Winner will forfeit the Prize and the Prize will be awarded to an alternate Winner (time permitting). All Prizes are guaranteed to be awarded, assuming a sufficient number of entries are received.
By accepting a Prize, the Winner irrevocably grant(s) Sponsor the right and permission (except where prohibited by law) to use Winner's name, Prize won, likeness, photograph, voice, address (state) and biographical information in any media throughout the world in perpetuity for purposes of advertising, online posting, promotion and publicity in connection with the Sweepstakes without additional compensation.
6. WINNER NOTIFICATION: The Sweepstakes Winner will be notified via email by the Allison + Partners requesting confirmation of the Winner's name and complete mailing address. The winner is subject to verification. If a potential winner fails to respond to any notification attempt within one calendar day, or if any attempted notification or Prize delivery is returned as undeliverable, the potential winner may be disqualified and an alternate winner will be selected (time permitting). The Sweepstakes alternate winner will be randomly selected from all remaining eligible entries ("Alternate Winner"). Once eligibility has been verified and the Administrator receives the prize winner's requested information, the Sponsor will arrange to award the Prize. Prize winner must reply with all required information in order to receive their Prize.
7. PUBLICITY RELEASE/ASSIGNMENT OF RIGHTS: Entry constitutes permission for the Sweepstakes Entities to use Entrant's entry materials, name, photograph, likeness, voice, biographical information, statements and complete address (collectively, the "Attributes"), for advertising and/or publicity purposes worldwide and in all forms of media now known or hereafter devised, in perpetuity, without further compensation or authorization, (except where prohibited by law), and releases the Sweepstakes Entities from all claims arising out of the use of such Attributes. All information regarding Entrants collected by Sponsor and Administrator and/or their agents and contractors will be treated in accordance with their privacy policies. Please review Sponsor's privacy policy at https://mwg.aaa.com/privacy-policy and Administrator's privacy policy at https://www.wyng.com/privacy-policy/ and Allison + Partners
Privacy Policy - Allison PR. Any information that Entrants share with Sponsor (including, without limitation, all information included on any entry form) may be used (and disclosed to third parties) by Sponsor for purposes of administration of the Sweepstakes and to communicate with the Entrant in relation to the Sweepstakes. Entrants are providing information to Sponsor.
8. DISQUALIFICATION: CAUTION: ANY ATTEMPT TO DELIBERATELY DAMAGE ANY WEBSITE ASSOCIATED WITH THIS SWEEPSTAKES OR UNDERMINE THE CONTENT OR LEGITIMATE OPERATION OF THIS SWEEPSTAKES IS A VIOLATION OF CRIMINAL AND CIVIL LAW. SHOULD SUCH AN ATTEMPT BE MADE, SPONSOR RESERVES THE RIGHT TO SEEK DAMAGES (INCLUDING ATTORNEYS' FEES) AND OTHER REMEDIES FROM ANY PERSON OR PERSONS RESPONSIBLE FOR THE ATTEMPT TO THE FULLEST EXTENT PERMITTED BY LAW. Sponsor reserves the right in its sole discretion to disqualify any individual who is found to have tampered with the entry process or the operation of the Sweepstakes, to be acting in violation of these Official Rules, or to be acting in an unsportsman-like or disruptive manner, or with the intent to disrupt or undermine the legitimate operation of the Sweepstakes, or to disparage, annoy, abuse, threaten or harass any other person. No incomplete, forged, software-generated or other automated multiple entries will be accepted. The invalidity or unenforceability of any provision of these Official Rules shall not affect the validity or enforceability of any other provision. In the event any provision is determined to be invalid or otherwise unenforceable or illegal, these rules shall otherwise remain in effect and shall be construed in accordance with their terms as if the invalid or illegal provision were not contained herein.
9. LIMITATION OF LIABILITY:
(a) By entering this Sweepstakes, all Entrants release the Sweepstakes Entities and their respective parent, subsidiary and affiliated entities including, all of their respective shareholders, officers, directors, employees, agents, contractors, attorneys, successors and assigns (the "Released Parties") from and against all claims and damages arising out of or in connection with each Entrant's participation and/or entry in the Sweepstakes and/or his/her receipt or use or misuse of the Prize awarded in the Sweepstakes.
(b) Sponsor is not responsible for problems downloading or uploading any Sweepstakes-related information to or from the web site or for any other technical malfunctions of electronic equipment, computer on-line systems, servers, or providers, computer hardware or software failures, phone lines, failure of any electronic mail entry to be received by Sponsor on account of technical problems, traffic, congestion on the internet or the web site, or any other technical problems related to web site entries including telecommunication miscommunication or failure, and failed, lost, delayed, incomplete, garbled or misdirected communications which may limit an Entrant's ability to participate in the Sweepstakes.
(c) None of the Released Parties shall be held responsible for, and Entrant hereby releases the Released Parties from any claims arising from or in any way relating to: (i) late, lost, delayed, illegible, damaged, corrupted or incomplete entries, incorrect or inaccurate capture of, damage to, or loss of entries or entry information or technical failures of any kind, including but not limited to (i) unauthorized human intervention in any part of the entry process or the Sweepstakes; (ii) (vi) use of any Prize and (iii) the random drawing selection process including the outcome of the Sweepstakes.
10. MODIFICATION /FORCE MAJEURE: In the event (a) an insufficient number of Eligible Entries are received, (b) a virus, bugs, or Entrant fraud or misconduct affect or corrupt the administration, integrity, security or proper operation of the Sweepstakes, (c) Sponsor deems necessary in order to comply with the terms of use or terms of service of any applicable social media platform or in connection with changes to such terms, or (d) Sponsor is prevented from awarding the Prize or continuing with the Sweepstakes as contemplated herein by any event beyond his control, including but not limited to, fire, flood, natural or man-made epidemic of health of other means, pandemic, earthquake, explosion, labor dispute or strike, act of God or public enemy, satellite or equipment failure, riot or civil disturbance, terrorist threat or activity, war (declared or undeclared) or any federal state or local government law, order, or regulation, public health crisis (e.g. SARS), pandemic, order of any court or jurisdiction, or other cause not reasonably within Sponsor's control, then Sponsor shall have the right to modify, suspend, or terminate the Sweepstakes.
In the event that, for reasons beyond their control and not related to the Winner, the Sponsor is unable to award the Prize as described in these Official Rules, they will substitute the Prize with another prize of similar nature and equal or greater value (including but not limited to cash equivalent) at their sole discretion.
11. DISPUTES: Except where prohibited, Entrants agree that: (1) any and all disputes, claims and causes of action arising out of or connected with this Sweepstakes or any Prize awarded shall be resolved individually, without resort to any form of class action; (2) all disputes will be settled only through binding arbitration, except Sponsor shall be entitled to seek injunctive or equitable relief in the state and federal courts in San Francisco, California, and any other court with jurisdiction over the parties; (3) arbitration proceedings will be conducted before a sole arbitrator under the Streamlined Arbitration Rules Procedures of JAMS Inc., with any in-person hearings to be conducted in or near your hometown; (4) any and all claims, judgments and awards shall be limited to actual out-of-pocket costs incurred, including costs associated with entering this Sweepstakes, but in no event attorneys' fees; and (5) under no circumstances will Entrant be permitted to obtain awards for, and Entrant hereby waives all rights to claim, indirect, punitive, incidental and consequential damages and any other damages, other than for actual out-of-pocket expenses, and any and all rights to have damages multiplied or otherwise increased. All issues and questions concerning the construction, validity, interpretation and enforceability of these Official Rules, or the rights and obligations of the Entrant and Sponsor in connection with the Sweepstakes, shall be governed by, and construed in accordance with, the laws of the State of California, U.S.A. without giving effect to any choice of law or conflict of law rules.
12. WINNERS LIST: To obtain the name of the winners, send a self-addressed stamped envelope to AAA Mountain West Sweepstakes Entry, C/O Allison + Partners, 7135 E. CAMELBACK ROAD, SUITE 204, SCOTTSDALE, AZ 85251. All such requests must be received by 4/29/22.
The use of any Prize organization, name, celebrity name, or trademark in connection with any of the Prizes is solely for the purpose of describing such Prize and is not intended to suggest any affiliation or sponsorship.