Vegas Golden Knights Mascot Joins AAA School Safety Patrollers
The NHL team's mascot helps students arrive safely to class.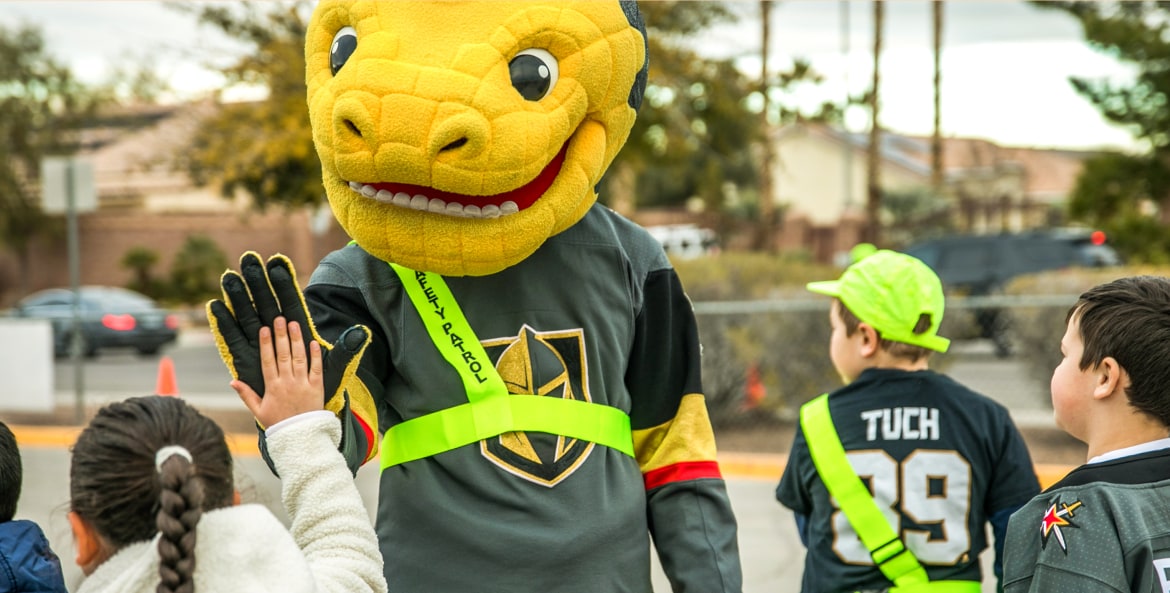 Vegas Golden Knights mascot Chance has a new team. The NHL team's yellow gila monster has signed up to help AAA School Safety Patrollers at Frank Lamping Elementary School make sure students arrive safely to class. 
As part of AAA Insurance's partnership with the Vegas Golden Knights, Chance had the opportunity to lend a helping hand to AAA School Safety Patrollers during their morning patrol.
When Chance wasn't on duty with the AAA School Safety Patrol, students could find him at a special assembly where they watched a special music video called "Let's Go" featuring Patrollers, and learned safety and leadership skills through the AAA School Safety Lesson Plan.
"The AAA School Safety Patrol program will be celebrating its 100th anniversary later this year. It's a program that has seen success because of the community leaders and students dedicated to making their schools more safe," Sergio Avila, spokesperson for AAA Nevada said. "Outstanding community partners like the Vegas Golden Knights help spread that message of safety and leadership."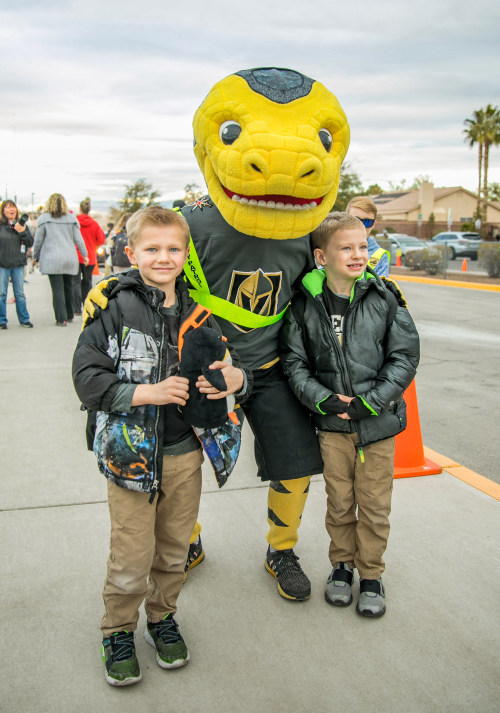 "Keeping children safe is a top priority for the Golden Knights, and we're proud to partner with an organization that takes that mission just as seriously," said Vegas Golden Knights President Kerry Bubolz.
Millions of young students have served as Patrollers since the AAA School Safety Patrol program started in 1920. Students learn life-saving lessons on how to stay safe while going to and from school, as well as while they're at school. Just as importantly, the program develops future leaders who come away with responsibility, confidence, teamwork, commitment, and pride. AAA is committed to partnering with teachers in empowering students to take an active role in safety and leadership at their schools.