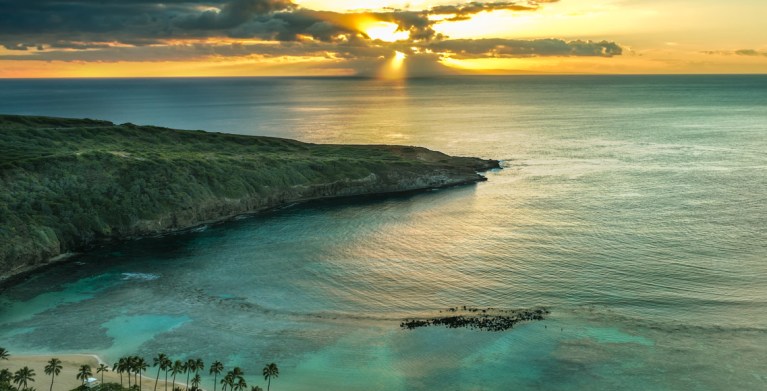 Cunard®
New bookings only. Eligible Categories: All categories are eligible. 3rd/4th Berths: Offers do not apply to 3rd/4th guests. Exclusive Occupancy: Singles will pay the supplement of 200% in Grills and 175% non-Grills. Up to $2,000 Onboard Credit per stateroom offer ($1,000 per person) is based on reserving a Queens Grill Suite on a voyage of 54 nights or longer. Onboard Credit offer does not apply to third/fourth berth guests. Onboard Credit amounts may vary by voyage length and category booked. (Please reference chart below for specific amounts). Guests paying the single occupancy supplement receive theper person Onboard Credit amount applicable to the category booked. Guestssailing in single‐occupancy staterooms receive the per person Onboard Credit amountapplicable to the category booked. Onboard Credit may be used on a singlecruise only, is not redeemable for cash, cannot be used for the casino andexpires at the end of that cruise. Offer is not transferable and may not becombinable with other select offers or other onboard credits. Onboard Creditamount is quoted in U.S. dollars. Offer is applicable to reservations depositedby March 28, 2023.  Promotion code N2A.
Up to 30% off is based on a discount on applicable LaunchFares on a space-available basis at time of booking on select categories and sailings. Launch Fares are initial offering fares and may not have been in effect for the past 90 days or resulted in actual sales in all categories. Intermediate discounts may have been taken and fares may remain at discounted levels after this promotion. Fares are per guest and apply to minimum lead-in categories on a space-available basis at time of booking. Fares for other categories may vary. Fares are based on double occupancy and apply to the first two guests in a stateroom only. These fares do not apply to singles or third/fourth-berth guests. This offer has limited space. Taxes, Fees and Port Expenses of $70 to $1,360 are additional and subject to change. Fares and all other values quoted in USD.
Included Drinks Package for Grill Suite: The Drinks Package is included to guests reserving a Princess Grill Suite or Queens Grill Suite on voyages 7 days or more listed under this promotion. The Drinks offer applies to all drinks $12 and under purchased on board during the cruise. Drinks under this promotion can be purchased and consumed free of charge by the participant only and may not be purchased for people who are not booked on the promotion. Offer is not applicable to guests under 21 years of age. Drinks priced above the threshold shown above must be purchased at full price. Paying the difference between the threshold and the higher price is not permitted. The standard 15% service charge applied against all bar orders will be included under this promotion for all drinks ordered under the price threshold. Tipping beyond the 15% is at the discretion of the guests. For drinks purchased over the price threshold, the 15% service charge will apply as standard. Drinks ordered on this promotion will be signed for in the normal way with the cost of the drinks appearing on the sales receipt. The cost is credited back to the guest folio on a nightly basis. This promotion does not apply to drinks ordered as room service or in-room mini-bar (except Queens Grill), bottles of wine or drinks packages. Cunard operates a Responsible Service of Alcohol Policy. Offer is not availablefor third/fourth berth guests, is not transferable and may not be combinable with other offers. No cash value. Promo code ZED.
Included Hotel & Dining Service Charge: Hotel & Dining Service Charge offer applies to voyages 7-nights or longer and is based on pre-payment by Cunard of the suggested hotel and dining service charge in the amount of $13.50 per person per day for Grill Suites. Offer is only available for Grill Suites guests. This offer is not available for third/fourth-berth guests. Other onboard service charges for onboard products and services that are not part of the voyage fare such as Alternative Dining, Specialty Food Items, Drinks not covered by the Drinks Package, Corkage Fee, Private Group Functions, Salon and Spa Services are not covered by this offer and will automatically be charged to the guests' onboard account. Offer is not transferable and may not combine with other offers. Offer is applicable to bookings on voyages included in this promotion only. No cash value. Promotion code ZED.
Combinability: Offer is combinable with Cruise Sales and Group amenities and counts toward TCs.  Offer is for new bookings only and is not combinable with select offers, including other onboard credit offers, Past Guest exclusive offer, Flash, Interline and Travel Agent rates. The promotion is capacitycontrolled and subject to change.
Air & Transfers:  The standard transfer program and CunardCompleteAir are available on all voyages.
Offer Expiration:  This promotion expires March 28, 2023.
Promo Code:  Thisspecial offer will use promo codes N2A/ZED
Cancellation Fees:  All voyages will incur cancellation fees upon entering final payment.