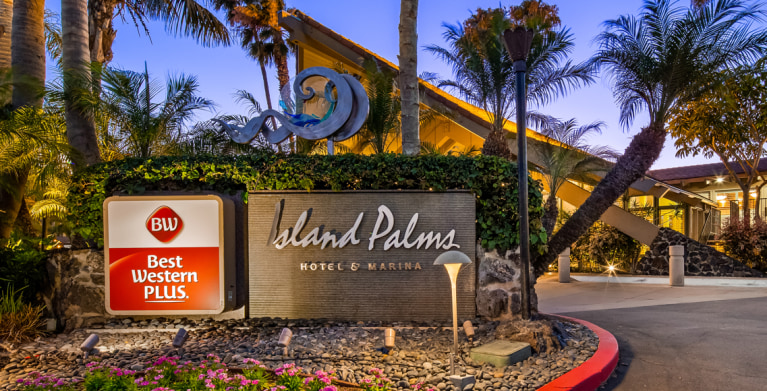 Best Western
AAA Exclusive Member Benefits at Best Western® Hotels & Resorts
AAA rates allow Members to save up to 15% off room rates
Members can join the exclusive AAA PreferredSM Best Western Rewards® program for 10% bonus points, auto upgrade to Gold Status and ongoing promotional offers
Why choose Best Western?
Whether you're looking for an affordable hotel off the interstate or an upscale property in a big city, each Best Western offers an authentic local feel and personalized service. With over 2,100 hotels in the USA, guests will enjoy many locations near National Parks, and many pet-friendly locations.
From rocky coastlines to cosmopolitan cities, there's no shortage of sights, sounds and tastes to enjoy in majestic Canada. And with more than 200 Best Western properties to choose from across the country, no shortage of places to stay.
AAA Members save up to 15 percent on room rates at Best Western-branded hotels throughout North America. Enroll in the AAA Preferred Best Western Rewards program and get an automatic upgrade to Gold Member Status and enjoy points that never expire. The Best Western We Care CleanSM program is a commitment to keeping you safe and healthy with industry leading cleaning standards.
Get Deals and Member Benefits at Best Western Hotels & Resorts
Popular U.S. Destinations
---
Popular Canada Destinations
---
*No extensions, substitutions, or replacements are available. Promotion is non-transferable.  Promotion is not valid with any other offer, promotion, or discount.  Promotion is subject to cancellation or change without notice. All BWR program rules apply. Visit bestwesternrewards.com for complete program terms and conditions. Please allow 7 – 10 business days after the eligible stay for the BWR points to be posted.