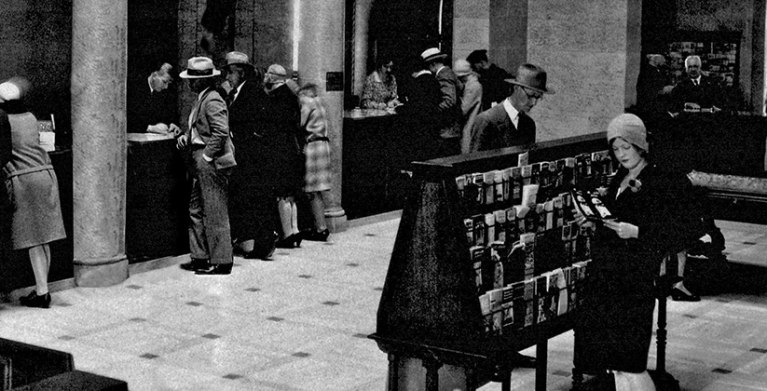 Our History
From Shaping our Roads to Shaping the Future of Driving
Almost immediately after the first horseless carriages appeared on America's roads, motorists began organizing auto clubs to advocate for traffic safety. AAA Northern California, Nevada & Utah (AAA NCNU) can trace its history back to one of these clubs, which formed at the iconic Cliff House in San Francisco in 1900. In 1902, the American Automobile Association (AAA) was established by nine such auto clubs.

To commemorate its history, AAA NCNU has created a timeline that reflects its roots and growth:
Early Years (1900-1940s)
The California State Automobile Association (CSAA) deploys cartographers to survey and map California and Nevada highways, leading to the first road signs;
AAA introduces the AAA School Safety Patrol Program;
CSAA introduces roadside assistance;
AAA Arizona opens in Phoenix, Arizona;
AAA MountainWest (Alaska, Montana & Wyoming) opens in Helena, Montana.

Recent History (1970-1990s)
CSAA surpasses 1 million Members;
Begins offering homeowners insurance.
Introduces battery service;
Via magazine, formerly Motorland magazine, goes online at viamagazine.com.

Today (2000s-Present):
To better serve members, the insurance group and the auto club established two entities. The insurance company becomes CSAA Insurance Group, a AAA Insurer, and the auto club changes its name to AAA NCNU.
AAA Arizona and AAA MountainWest merge with AAA NCNU;
AAA NCNU launches the first self-driving public shuttle in the country to operate live in downtown Las Vegas.
AAA NCNU establishes A3 Ventures, an innovative lab, which introduces GIG Car Share, the nation's largest free-floating car-sharing service;
Introduces AAA Smart Home;
Acquires GoMentum Station, a testing ground for connected and autonomous vehicles;
Pays tribute to AAA founder Augustus Post with The Unforgettable Augustus Post, a documentary winning several awards, including Best Short Film Documentary at the 2019 Chelsea Film Festival.
AAA NCNU is on a mission to carry forward the mission set out by CSAA and create Members for life by unleashing the innovative spirit of more than 4,600 employees representing more than 6 million Members across Northern California, Arizona, Utah, Nevada, Montana, Wyoming, and Alaska.