Tips for Aging in Place
AAA Smart Home Security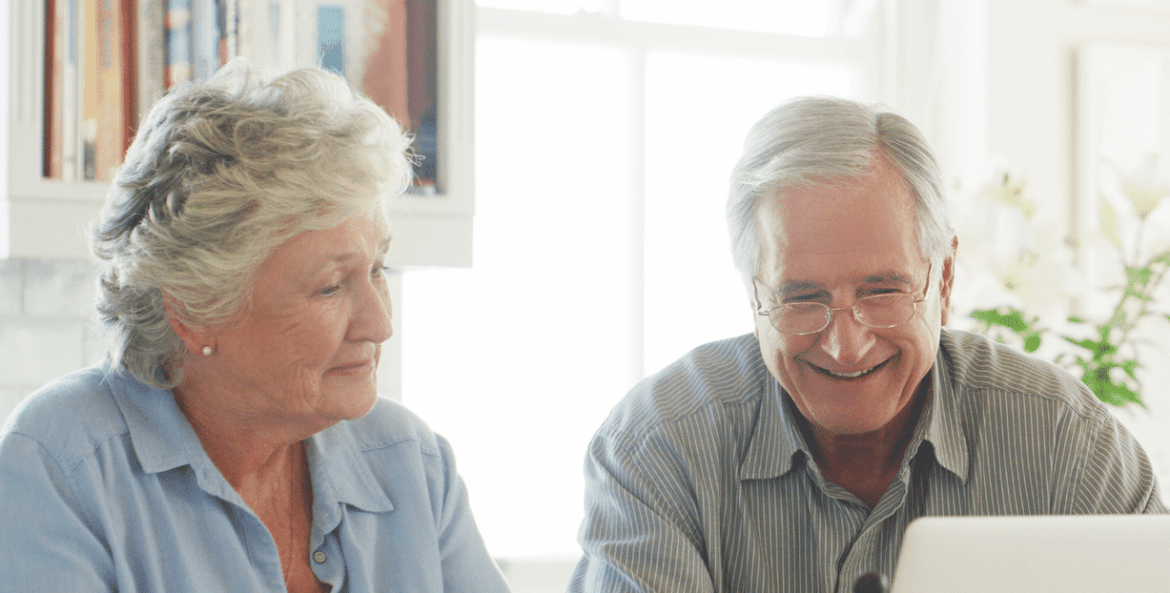 The CDC defines aging in place as "The ability to live in one's own home and community safely, independently, and comfortably, regardless of age, income, or ability level." For those who can afford to stay at home, doing so can maintain a high level of happiness, health and safety.
With help from a social network, new technology, home security and home improvements, you can have a major impact on a friend or relative's wellbeing.
Aging in Place Design
Not every home is ready for aging in place. The National Institute on Aging ranks getting around at home as highly as navigating one's neighborhood. Simple additions can reduce falling hazards, and more drastic measures like replacing stairs with ramps can be life changing.
Specific factors coalesce to produce a safe, accessible space in any room. Aging in place design includes, but is not limited to, aesthetics. Rather, design refers to the meeting of form and function, rendering a space visually appealing and useful.
Clearing out clutter can make an area more livable and easy to navigate. Ideally, you can start with the highest traffic areas - parts of the home that are occupied and enjoyed most. Brighter lights can help someone near- or far-sighted take in their surroundings. It can also expedite a search for misplaced items, like glasses. Don't forget about closets either, which can become much more livable with a new lighting system.
Aging in Place Remodeling
The general principles of designing for aging in place realize ease of use, accessibility, and eliminating obstructions. Real-life examples include:
Larger windows, for more light and a better view of the home
Handrails, round edges for countertops, clear pathways, and wider doorways
Easily accessible storage that don't require reaching or lifting, like large drawers
Bedrooms on the ground story with adequate clearance around the bed
A low-maintenance garden
While many home modifications are not free, they can cost less than alternatives, depending on the kind of care needed. Moreover, there are resources to help pay for these changes, like these:
Area Agency on Aging
Rebuilding Together, Inc.
Local city or town grant funds
Aging in Place, Technology and Community
The importance of a support system cannot be overstated. According to a 2019 White House report, social isolation often leads to mental health issues and, by extension, reduced life expectancy. Technology can help seniors maintain strong social connections that improve quality of life.
The ability to communicate for social and professional interaction is critical to one's sense of connection. The report identifies areas of impressive innovation in hearing aids, or "hearables," such as:
shared audio channels between hearing aids, smartphones, and other electronics
crowdsourcing sound processing technology to improve accuracy and performance
developing technology needed for the sale of over-the-counter hearing aids
use with facial recognition, to remind someone of a forgotten name
Coincidentally, the same report stated that seniors are "comfortable with technological advances and much more inclined to embrace their benefits." Another integral part of maintaining a healthy social connection is technology that enables long-distance communication.
Aging in Place and Home Security
Home security can have a profound impact on seniors and caregivers alike. A security camera can help you check on a senior from a distance, using push-to-call features and two-way audio to circumvent a smartphone. This gadget can help you keep in touch with someone who may not be able to pick up the phone when you call. Whether in a rest home or one's own home, a security camera can help you check up on someone while maintaining their independence.
Accessibility is another perk of home technology. A video doorbell can let a resident answer the door without ever leaving their chair. Live video streaming through a panel, mobile device or laptop enables easy and safe communication with whoever is at the door. Plus, seeing your mail getting delivered can help you avoid mail theft that could potentially lead to identity fraud.
Finally, a smart lock can make it easy to let professional caregivers access the home during set schedules, without the need for a key that could be used 24/7. Coupled with a security camera to see that everything is well, a smart lock can let you know everything is taken care of, even from afar.
Starting a conversation about aging requires empathy, no matter where we are in life. Privacy is a huge concern, whether it relates to embracing smart home devices in one's home or through one's data (more on that below). For tips on home remodeling and a productive dialogue, check out Via's insightful article on aging in place.
Aging in Place & Cybersecurity
Security, important at any life stage, transcends any one channel or medium. It encompasses homes, neighborhoods, mail, telephones, and the online realm. Smart home security or the Internet of Medical Things (IoMT) must be considered regarding aging safely in place. It is imperative that seniors are informed about information security, from mail theft to online phishing scams.
The innovative online communication of medical devices like pacemakers or inhalers does make them vulnerable to nefarious agents without proper cybersecurity measures in place. According to the National Initiative for Cybersecurity Careers and Studies (NICCS), ransomware disabled IT systems at a hospital in Germany and in the US at Universal Health Services, interrupting hospital operations. While adopting new health-minded gadgets and software can broaden horizons, ensure that the technology's security is just as robust as its main features.
Smart home security systems, particularly security cameras, are no exception. Insist on a system with PowerG devices that provide exceptional standards for hacking prevention, like AES-128 bit encryption and multi-channel frequency hopping. Insist on AES-256 bit encryption for security cameras, and see that your security apps require multi-factor authentication. And always, always use strong passwords.
And of course, stay on top of common scams and how to avoid them, like the social security scam that cost individuals $1,500 on average in 2019. Important pointers include recognizing phishing scams, knowing how to report suspected fraud, and protecting oneself against the most prevalent kind of fraud, identity theft. For more information, read Via's helpful article on top scams and how to avoid them.
In Conclusion
Living at home does not equal living in isolation. While we never know how our needs will change, a vibrant support network is essential to an elevated quality of life anywhere.
For some Americans, living at home simply isn't an option, and round-the-clock professional care is essential to their wellbeing. While this article may not be for everyone, we hope it can help you, or someone you love, get more out of life.
If you're interested in learning more about AAA Smart Home's wellness solutions, please give us a call at 866-957-1340.
Informational purposes only
The content provided in this blog post is for informational purposes only, and is not intended to be an offer to sell any A3 Smart Home product or service. A3 Smart Home makes no representations as to the accuracy or completeness of the information contained in this or any blog post on the A3 Smart Home website.
Get started protecting your home today!