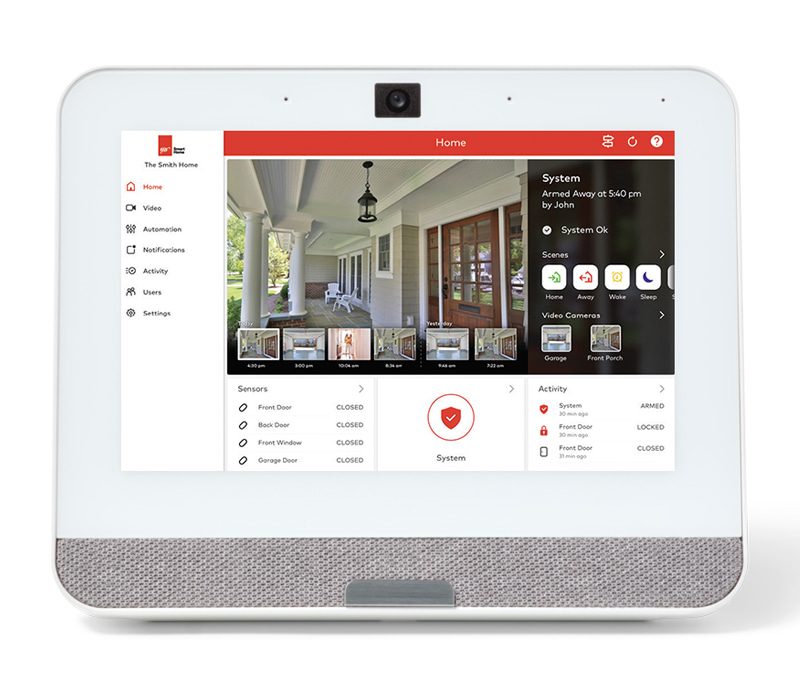 Control Panel
Your security system panel is both smart and stylish. Equipped with advanced technology and featuring a sleek modern design, this user-friendly security keypad lets you easily monitor and manage all your smart home protection devices seamlessly.
From the interactive 7" HD touchscreen, to innovative features like facial recognition and hands-free disarming, your control panel is central to building a customizable home security system.
This product is the foundation of all Smart Home Systems and may be purchased as part of a system.
The Brains of Your Smart Home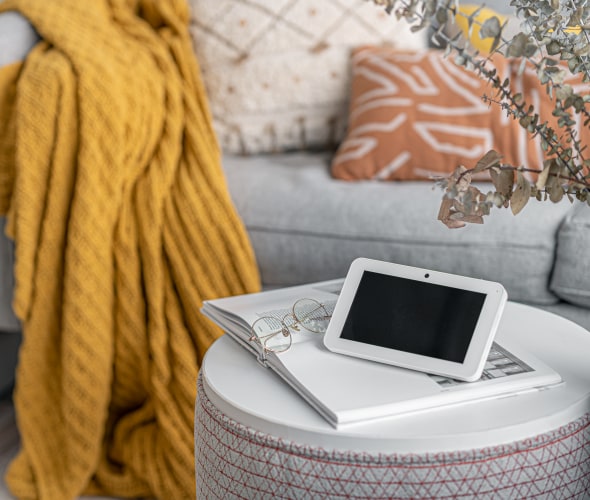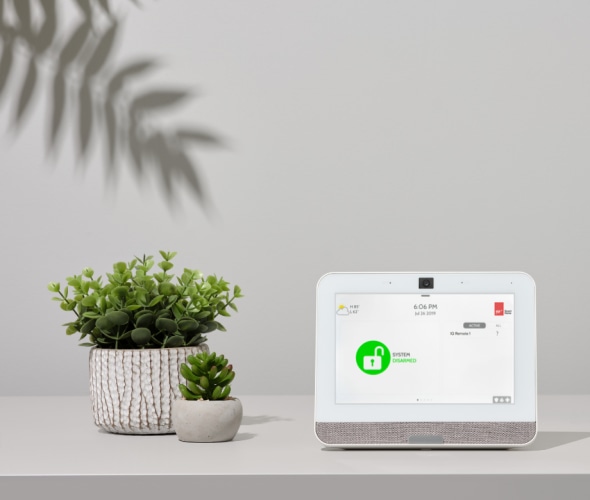 A Security Control Panel with Modern Style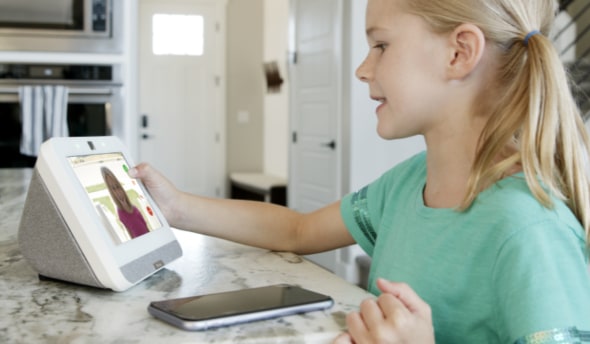 State-of-the-Art Audio & Video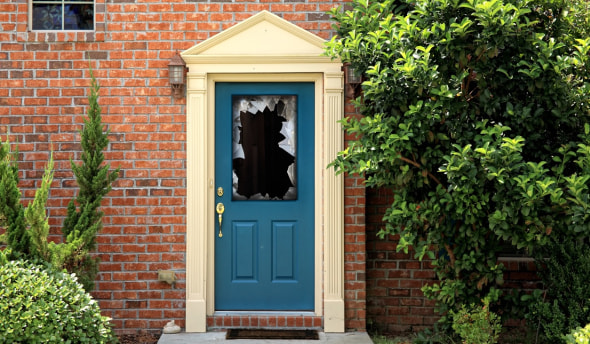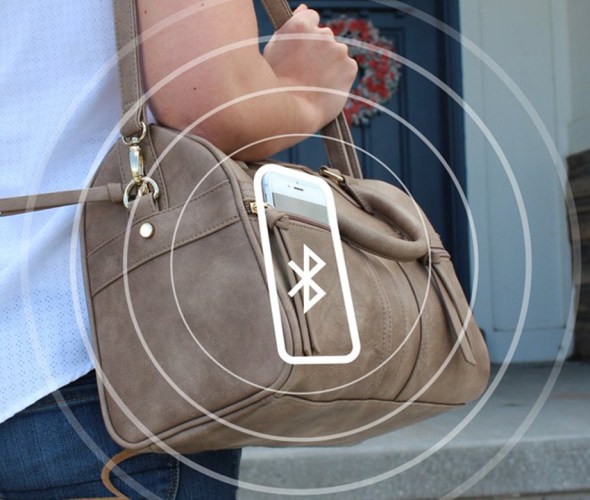 Call (844) 669-2221 to customize and place your order.
Security System Panel Extra Perks
A Security Control Panel that Works Double Duty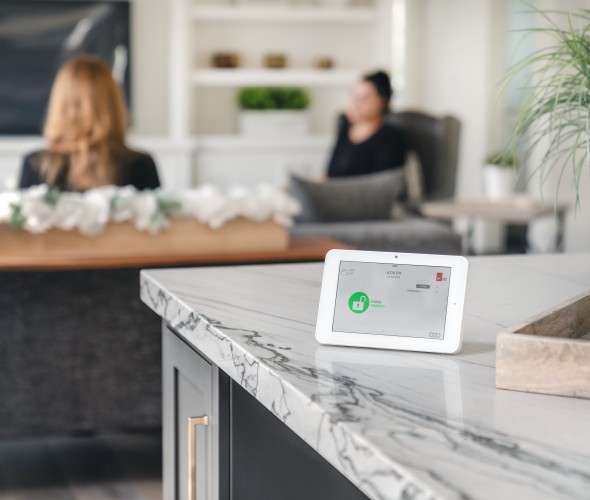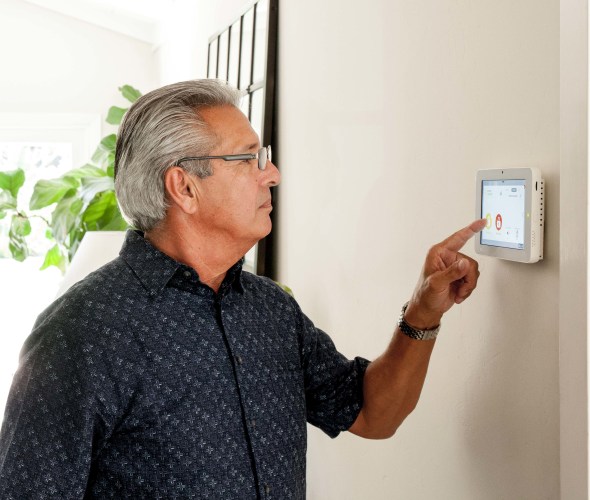 Meet the Security Control Panel
Dimensions:
6.1″ x 7.5″ x 1″ (H x W x D)
Tech Specs:
1280 x 800 Pixel Resolution
Manage all Security Devices
View Footage + Answer your Video Doorbell
Doubles as a Digital Picture Frame
8 MP camera
120° Wide Angle Lens with FlexTilt
Take Disarming Photos for up to 242 User Codes
Facial Recognition
Speakers
QuadSound 4x Front-Facing 4W Speakers and 85-Decibel Siren
Microphones
Communicate Directly with Monitoring Centers During Alarm Events
Talk + Listen Through Indoor Cameras + Video Doorbells
Built-in Glass Breakage Detector
Frequencies
Connectivity
WiFi 802.11 a/b/g/n/ac dual band 2.4/5G
PowerG, Z-Wave Plus 700, Cellular LTE and Bluetooth 4.2
Built-in Access Point Capability
4x the Range of Traditional Wireless
4 AA Alkaline Batteries (included)

Not compatible with a multipoint lock
What's In The Box:
Control Panel

Power Supply