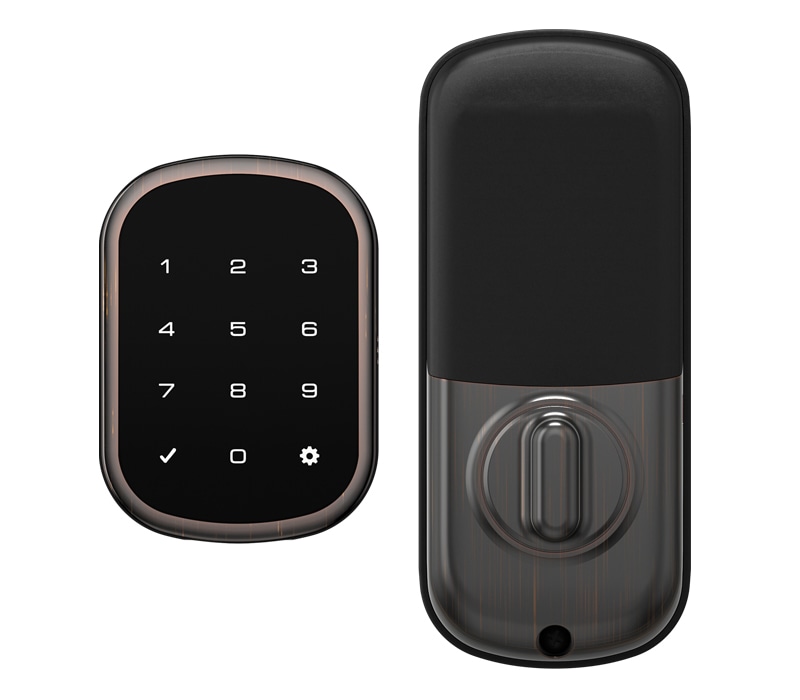 Smart Door Lock
A hidden key may be effective, but it's not always safe. Dog walkers, nannies, housekeepers, in-home caregivers, maintenance crews — the people who keep life running smoothly don't need 24/7 access.
Opt for a smart door lock with pick-resistant keyless entry, multiple user codes and temporary access. Control your front door with a mobile app, protecting your home from anywhere.
Requires Smart Monitoring Plan.
Call (844) 669-2221 to customize and place your order.