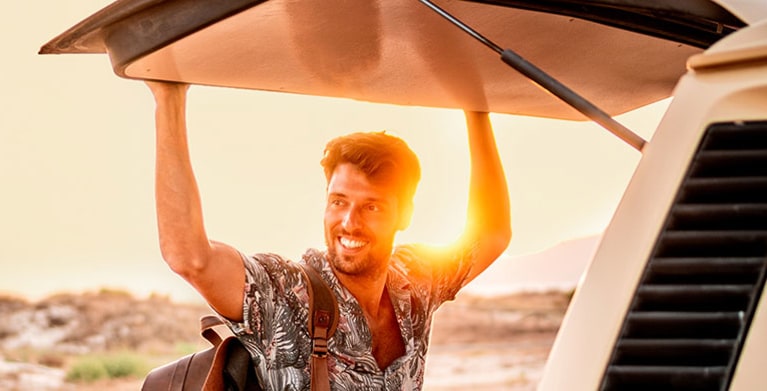 AAA Insurance Discounts
Save an average of $376 when you switch to AAA Auto Insurance*.
Auto Discount Definitions
Companion Home: This discount is applied to a policy if the named insured or rated spouse has a AAA Homeowner policy (the discount is different if the companion policy is a condo or renters).
Good Driver: Discount based on how long you have been licensed and your driving activity.
Good Student: Discount for high school or full-time college student with a verifiable GPA of 3.0 or more.
AAA Membership Savings: This discount or savings is applied to a policy if any driver rated on the policy is a AAA Member.
Multi-Car: This discount is applied to a policy if there is more than one vehicle rated on the policy.
Teen Smart: Discount offered when qualified teen drivers complete a qualified program by the time they are 19.
Home Discount Definitions
Companion Auto: This discount is applied to a policy if the named insured has AAA Auto Insurance product.
Mature Policy Holder: Discount based on age of oldest insured.
AAA Membership Savings: Applies to an insured with an active AAA Membership in any AAA Club in the United States.
Life Discount Definitions
$60/year on Guaranteed Issue Whole Life: The annual policy fee of $60 is waived for AAA members and their spouses each year.
Companion Auto: Save 5% on your AAA Auto policy when you own a AAA Life Insurance policy.
Companion Home: Save 2% on your AAA Home policy when you own a AAA Life Insurance policy.
Contact an Insurance Agent
---
*Average savings is based upon a two-week survey conducted in March 2020 of approximately 270 customers from the states of CA, NV, UT, AZ, WY and MT who said they saved money when switching to AAA Insurance from a different carrier.
Guaranteed Issue Whole Life Insurance Policy Form Series: ICC16-6301/GWL6301 (In OR: ICC16-6301), This Guaranteed Issue Whole Life policy is referred to as graded benefit whole life insurance. If you suffer a non-accidental death within the first two years of coverage, your beneficiaries will get 100% of the level monthly premiums you paid, plus 30%. After two years, the total amount of your coverage is paid for death due to any cause. Traditional Term Policy Form Series: ICC19-1801/1801 (In OR: ICC19-1801). Life insurance underwritten and annuities offered by AAA Life Insurance Company, Livonia, Michigan. AAA Life Insurance Company is licensed in all states except NY. CA Certificate of Authority #07861. Products and their features may not be available in all states.