Pollo al Chianti
Learn how to make pollo al Chianti, a simple yet delicious Tuscan specialty you can enjoy at home.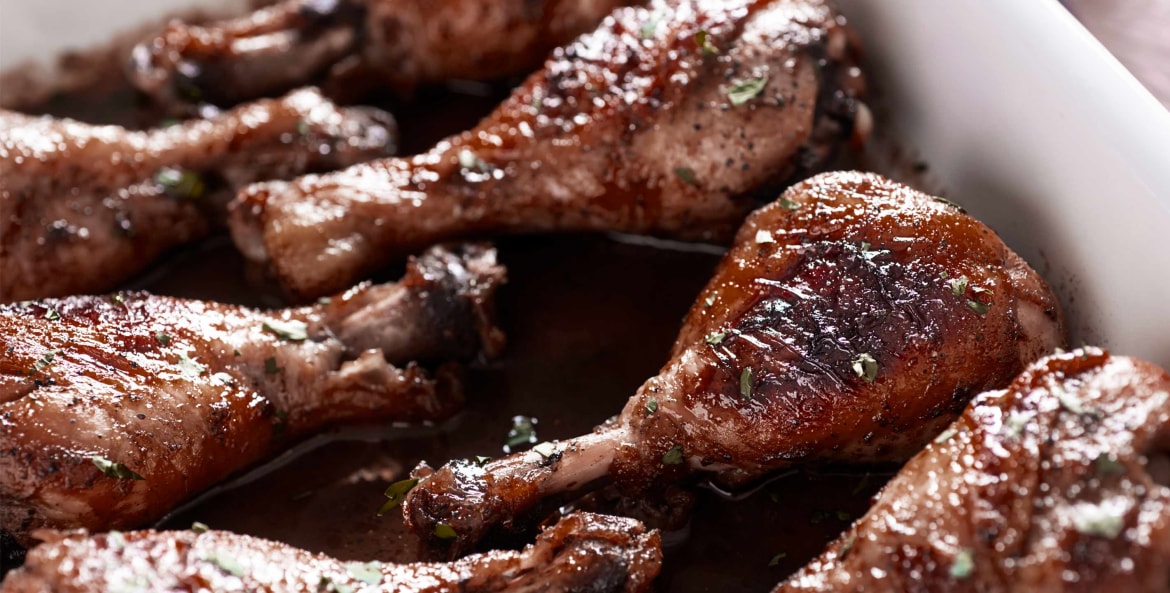 Cooking in Tuscany
When you think of Italian food, pasta, olive oil and lots of fresh vegetables come to mind. Those ingredients make up the base of the country's Mediterranean diet, stemming from ancient Etruscan, Greek and Roman cultures. Other common ingredients that have become staples in the Italian pantry—the tomato, potato and bell pepper—were not introduced until much later. Each region of the country features delicious and unique dishes based on its long history and location.
Tuscany is extraordinary because of its fascinating landscape, with a bucolic countryside and rolling hills. It's also home to cultural and historic treasures including Florence, Pisa, Siena and Lucca—the city of 100 churches. Last, but not least, Tuscany is known for its food—simple with authentic flavors—and wines, ranked among the best in the world. 
Typical dishes are based on what Tuscans find fresh at the market that week, making them easy to prepare and involving a limited number of ingredients. The food may be simple, but it's rich in flavor, very hearty and quite filling. 
From her home in the rolling hills of Tuscany, Trafalgar Be My Guest hostess Giada shares the pollo al Chianti recipe that has been in her family for nine generations.
Trafalgar offers guided vacations across all seven continents, where you can meet hostesses like Giada during unique Be My Guest dining experiences around the world.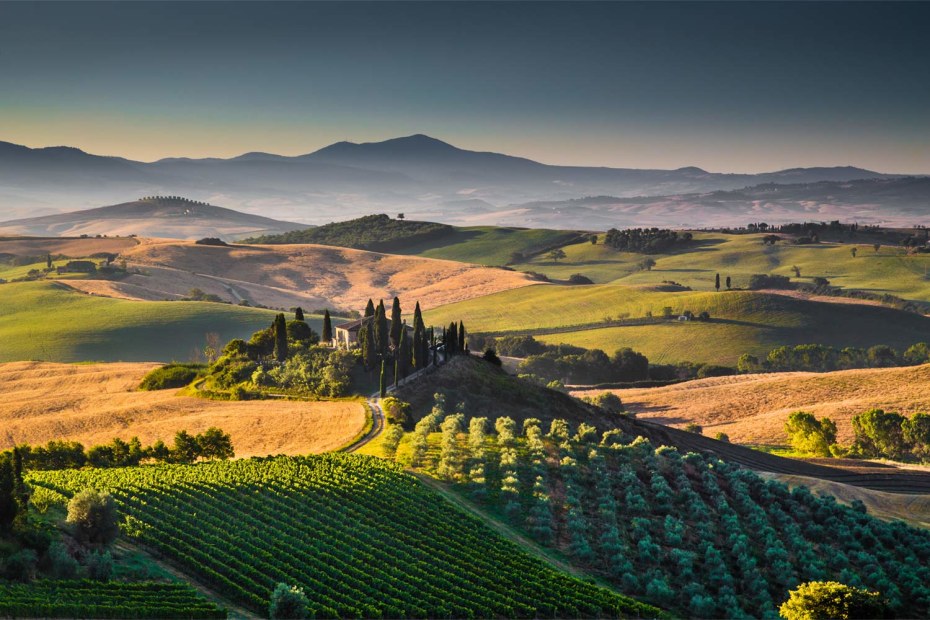 Pollo al Chianti Recipe
INGREDIENTS
Chicken legs
1 clove of garlic (optional)
1 skewer of rosemary
Salt and pepper
Olive oil
Red wine (Chianti if you have it, as this is a Tuscan wine)
DIRECTIONS
Cut the chicken into two pieces (skin-on) and generously season with salt and pepper. 
Massage the meat to let the chicken absorb the seasoning.
Heat the oil in a heavy cast-iron skillet with garlic and rosemary and brown the chicken on each side, until it is dark brown.
Pour the wine and let it boil for a few seconds, then reduce the heat and let it simmer, covered, for 30 to 40 minutes or until the sauce is thick and reduced.
Once cooked, serve with a simple side salad and a fresh loaf of bread.