A few years ago, Connie Cloak, a retired environmental consultant in Santa Rosa, California, bought a used electric vehicle for zipping around town. She had considered buying an EV for some time, and the record-breaking summer heat waves of 2017 pushed her to act. "I was just over fossil fuels," Cloak says, connecting auto emissions with climate change. She replaced her old Toyota Tercel with a used Nissan Leaf.
Cloak was aware that the Leaf's battery would provide enough juice to go about 75 miles per charge, max. That range, though relatively short, met her needs. "For the past 20 years, I'd been driving a little gas-powered beater that I never took out of Sonoma County. I rent cars for longer trips," Cloak says. "I'm very used to the difference between having a local car and a distance car."
With a 240-volt charging station at home, Cloak could fully charge her 2013 Leaf in less than three hours. She used it to run errands and go to Bodega Bay for walks on the beach with her dog. As she grew more comfortable with the Leaf's capabilities, she started traveling farther. "The Meritage Resort in Napa has a beautiful property with a cheap, fast charger on-site," she says. "I have lunch in their café and walk along the trail leading up to the vineyard. It's a lovely place to charge." It takes about an hour of charging at Meritage to cover her 40-mile return trip, so her EV is ready to roll when she is.
But Cloak says she still didn't dare rely on the Leaf for the 100-mile drive to her property in Colusa, a riverside town north of Sacramento. That is, until something extraordinary happened. Fast-charging stations—run by companies such as Blink, ChargePoint, Electrify America, EVgo, and Tesla—started popping up across the West.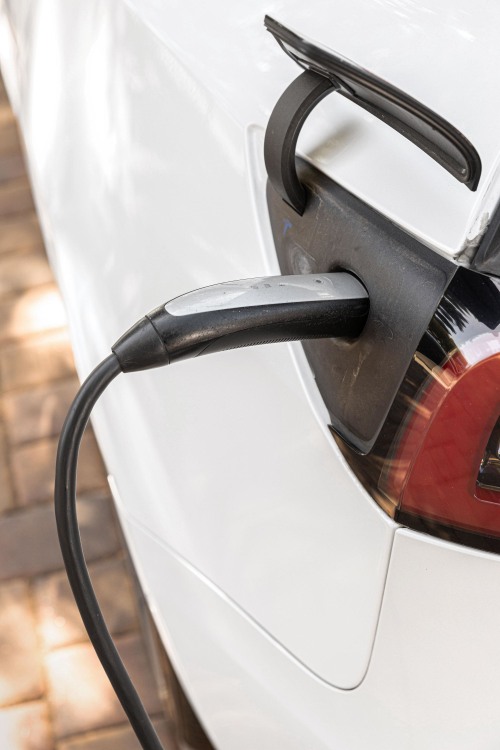 When Cloak bought the Leaf in 2017, only about 7,200 DC fast chargers were available to the public nationwide, according to the market research firm Guidehouse Insights. That number is expected to grow to about 26,200 by the end of 2022. Some of these charging spots can add 100 or more miles of range to longer-range EVs in 30 minutes or less. The exact speed depends on the specific charger, the vehicle model, and how much energy is left in the battery when charging begins.
The proliferation of charging stations is a game changer for road trips in an EV. In a 2019 AAA survey, nearly six in 10 drivers cited too few places to power up, the fear of running out of charge in transit ("range anxiety"), and battery ranges unsuitable for long-distance travel as barriers to buying an electric vehicle. As charging stations fill in the gaps along popular routes—both major highways and secondary scenic roads—EV road trips are becoming easier than ever. What's more, many of the charging stations are situated at or near travel amenities, such as hotels and restaurants. This expands the potential for road-trippers to vary routes and gives them more freedom to stop when and where they want, even unexpectedly.
Cloak was overjoyed when she heard that the small town of Dunnigan, California, and neighboring communities along I-5, had installed various DC fast chargers by late 2020. She could now drive her Leaf from Santa Rosa to Colusa and recharge along the way. The new station in Clearlake Oaks means she can skip the interstate and opt for a more scenic drive that includes a stretch of Highway 20. "I can now go the route I want," she says.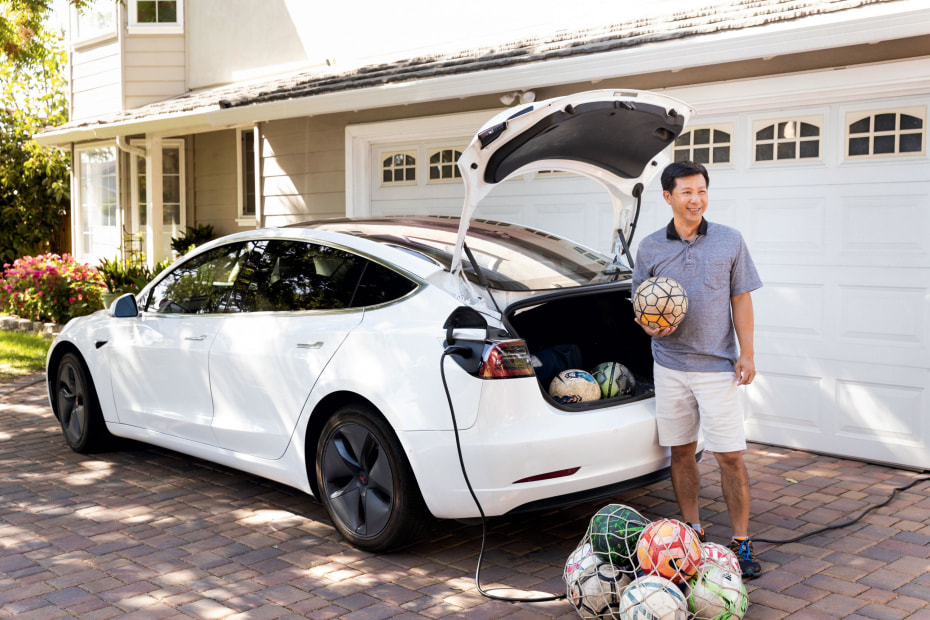 A used EV with limited range worked well for Cloak, but that wasn't going to cut it for Khoi Tran. A property manager in Santa Clara, California, Tran puts more than 30,000 miles a year on his 2018 Tesla Model 3, more than double the average U.S. driver's usage. "I go to Fresno almost every week. That's about 350 miles round-trip," he says. Tran also visits his rental property in Oceanside, near San Diego, three or four times per year and is a devoted schlepper of his athletic progeny. "We drive a lot, easily 200 miles on weekends," he says. "It adds up."
While shopping for an EV, Tran set a minimum range requirement of 300 miles per charge. He knew about the growing class of electric cars with a range of about 250 miles offered by Chevrolet, Ford, Hyundai, and Volkswagen, but he was set on buying an EV that hit his 300-mile target. "Two hundred fifty miles might be OK, but I wanted extra margin," he says. At the time, Tesla was the only carmaker with models that fit the bill, which quickly narrowed his choices. (Ford recently introduced a 300-mile version of its Mustang Mach-E electric SUV.) Tesla's network of highway Superchargers is by far the most developed, with nearly 1,200 locations nationwide, according to the U.S. Department of Energy's Alternative Fuel Data Center. Each location averages 10 chargers, and heavily trafficked Tesla stations commonly have 20 to 40 chargers.
Tran starts his near-weekly trips from Silicon Valley to the Central Valley by topping up the Model 3's battery with his home charger. That charge provides more range than he needs for the 160-mile trip from Santa Clara to Fresno, where he visits several properties. Before heading home, he plugs his EV into one of the city's 20-plus Superchargers. (Tesla cars show the availability of nearby Superchargers on their dashboards.) Ten minutes later, the battery is up from about 90 to 200 miles. That's plenty of juice to make it over Pacheco Pass and back to his house, even while driving at a fast clip with the AC cranking, Tran says.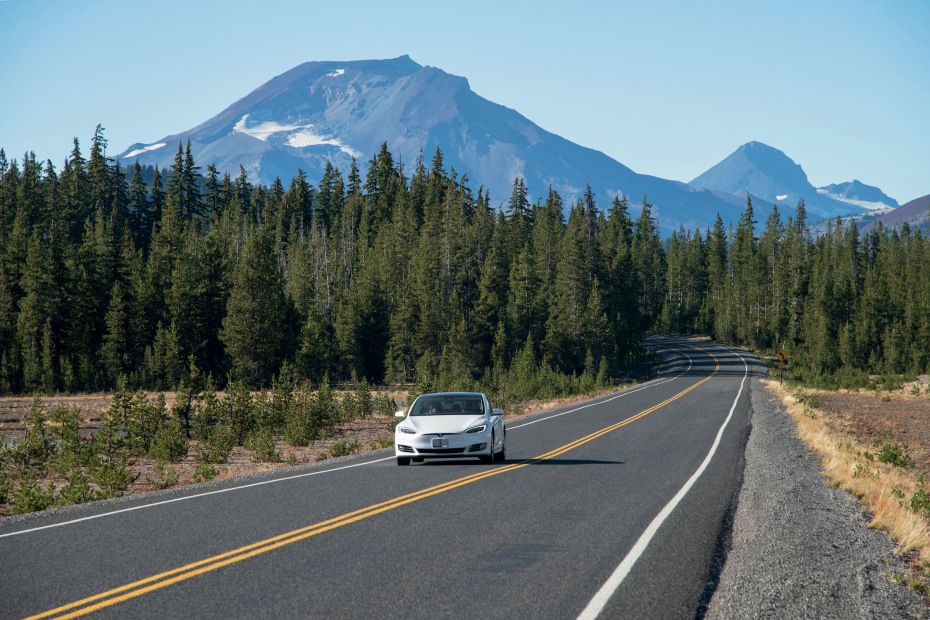 "People who are frequent fast-chargers and go long distances quickly learn the tricks," says Norman Hajjar, chief strategy officer at PlugShare, a Yelp-like app for public EV chargers. "If you time your meals and strategize your charging stops, then you're able to use the time productively," Hajjar says. "You had to stop anyway, so there's no [extra] time delay."
Indeed, human needs—grumbling bellies, achy legs, and full bladders—often require attention before EVs reach their range limits. Tran's favorite first stop when heading south comes at 200 miles. He pulls off I-5 at Kettleman City, California, which has an especially super Supercharger site. "They have about 40 Superchargers and a Tesla lounge," he says. "It's like one of those first-class airport lounges with sofas and a café. You can do some work or lie down on the couch."
Sometimes Tran also stops in Orange County, another 200 or so miles down the stretch, with his wife and kids. They'll head to Luc Dinh Ky Restaurant in Westminster for the salted fish fried rice with complimentary tea, or to Ha Noi Corner in Garden Grove for authentic northern Vietnamese fare, including noodle dishes beyond pho. "We could make it to Oceanside with just the one stop, but that's pushing it," he says. "So we plug in for five to 10 minutes and pick up another 50 to 100 miles and go." The Airbnb that Tran manages in Oceanside has a 240-volt charging station like the one he has at home, so he can easily ready the Model 3 for the return trip.
EV charging infrastructure is now sufficient for a multiday road trip using major prescribed routes. Trips off the beaten path in an electric car are already quite manageable. "When you get into less populated areas, or if you're making a cross-country journey, you might need to stay on major highways," says Hajjar. "But that's becoming the exception, not the rule."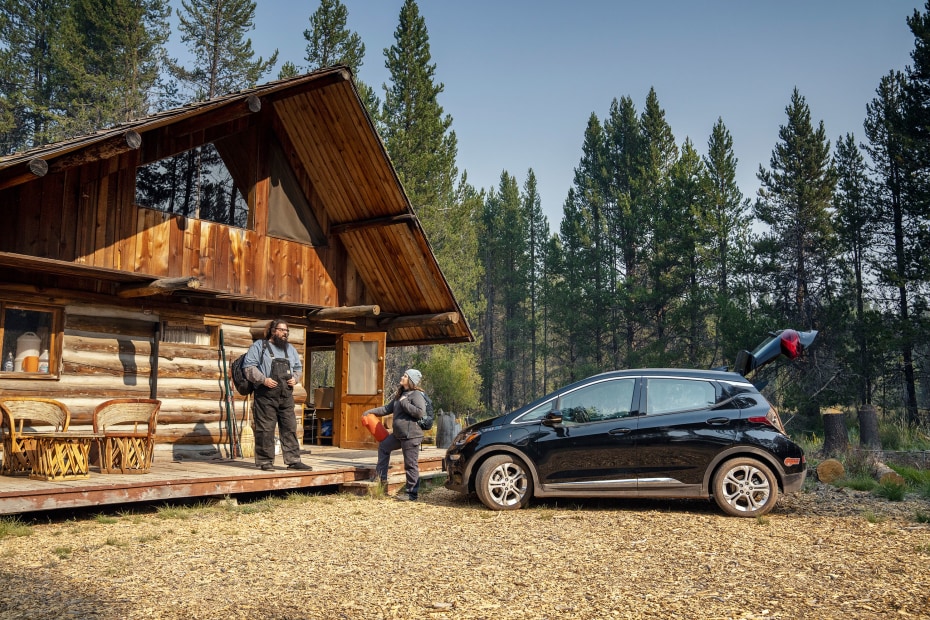 Erich Wise, a sculptor from Southern California, has been making the 900-mile drive to his cabin in Chiloquin, Oregon, ever since he can remember. The cabin has been in the family for generations. Wise and his partner, Leah Laird, a college professor, bought a Chevrolet Bolt in March 2020. Its range is 260 miles on a single charge. "The Bolt is excellent for my 40-mile daily commute to work at UC Irvine, but the question was whether I'd be able to go up to Oregon," Wise says. For the first few months they owned the Bolt, he explains, "there just wasn't any place to charge for the final stretch to the cabin. But at last they put in a bunch of chargers in Klamath Falls, so we did the first trip in the Bolt later that summer."
Wise and Laird found it relatively easy to charge in places they've enjoyed stopping on previous trips. That included popping into their favorite eatery in Dunsmuir, off I-5 near Shasta. "It's called Yaks on the 5. It's a little hipstery, but the food is pretty good." Its juicy gourmet burgers, made with grass-fed Prather Ranch beef, come with toppings as varied as candied bacon, peanut butter sauce, and ginger-lime marmalade. "The parking lot has two chargers, and I've never had to wait," Wise says. "I get my burger, we sit outside, and the car is right there." The stop's 50-kilowatt charger, which restores 200 miles of range in about 45 minutes, allows enough time for eating, stretching, and relaxing, he adds.
Wise describes the road trip from Southern California to southern Oregon as a two-day affair with five or six charging stops along the way. On the first day, they take off from their home in Pomona, stopping in Buttonwillow for a first charge. From there, depending on various battery-draining factors—such as carrying heavy cargo, using max AC, and driving at fast highway speeds—they either make a second fast-charge pit stop or head straight to Sacramento, where they stay overnight with friends. In Sacramento, they plug in the Bolt at their friends' house via a regular 120-volt outlet that adds some 30 miles of range overnight. (A portable 120-volt charger comes standard with all EVs on the market.) Using the average utility rate in Sacramento, those 30 miles cost about $1. On the second day, Wise and Laird make three more stops—including Dunsmuir—before reaching the cabin in southern Oregon.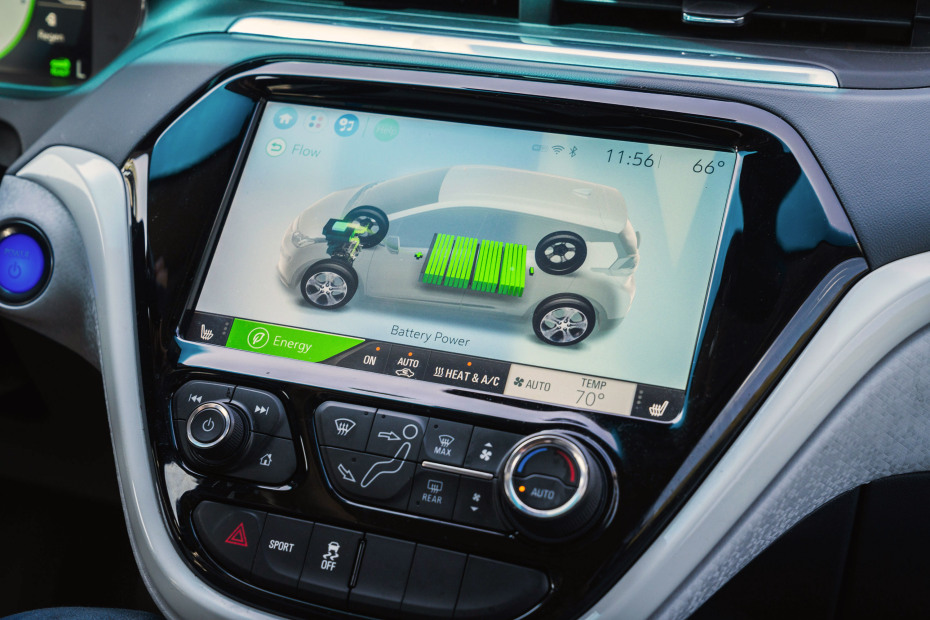 EV road-trippers often choose hotels or other places that provide charging stations. "If you can find overnight accommodations that have chargers, that's wise," says Hajjar, the strategy chief at PlugShare. These so-called "destination chargers" are commonly 240-volt units that add about 25 miles of range in an hour. They are often free to guests. "If you're charging while you're tucked in for the night, the [effect on your] travel time is essentially zero," he notes.
As savvy travelers, Wise and Laird try to avoid driving long distances around peak travel days, including Thanksgiving. Hajjar acknowledges that busy holiday weekends can lead to queues at charging locations. But charging networks are increasingly able to handle spikes in demand, he says, as they expand to house numerous ports. If you're concerned about wait times, Hajjar advises following the same rules you would use to avoid traffic in general. You might also plan charging stops during overnight stops. Most EV charging locations are open around the clock, seven days a week, just like most gas stations.
DC fast-charging doesn't offer the same cost advantage over gasoline as home electricity. "It's pennies to the dollar when you're charging at home, but when you're on the highway, it's not that much cheaper than gas," Wise says. He pegged the cost as cheaper than when he takes his Chevy Suburban to the cabin. Wise uses the four-wheel-drive Suburban "like a tractor" at the cabin. But the Chevy Bolt serves a more serene purpose. "We like driving an EV in the forest because it's quiet," Wise says. "You're not listening to a roaring engine. You're listening to the forest, and you can see more animals."