The past is always present in this vibrant Northern California seaport, famed for teeming fisheries and towering redwood forests. Hundreds of ornate Victorians hark back to the lumber trade that boomed in the 1850s. Today, Eureka draws travelers with a mix of dining, shopping, and outdoor diversions.
A self-guided walking tour of the historic Old Town district brings you face-to-face with dozens of grand Victorian and Queen Anne buildings—such as the Eagle House—many of them open to visitors. The renowned, castle-like Carson Mansion is closed to the public, but well worth ogling from the outside.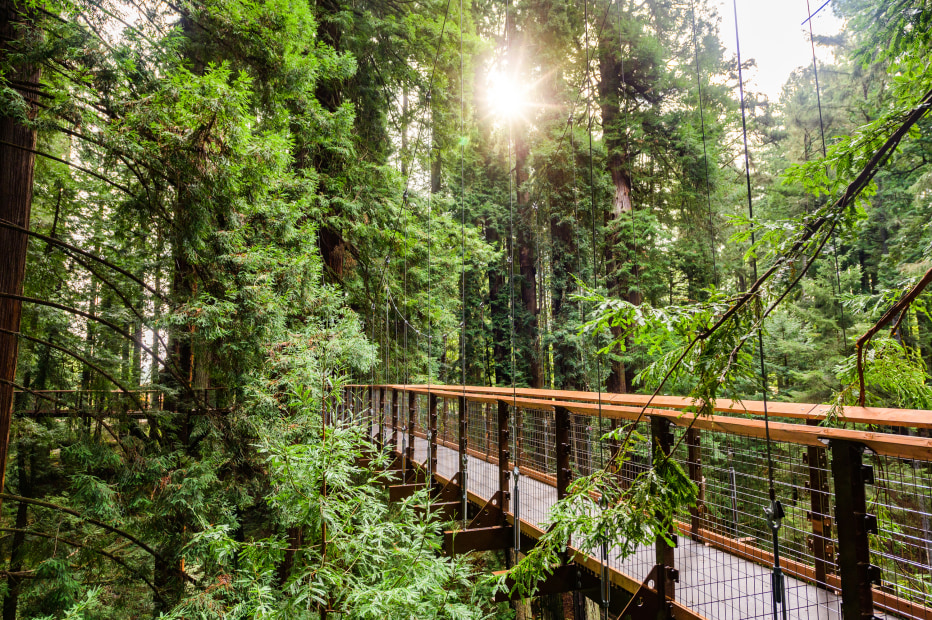 Shaded by an ancient redwood grove, the Sequoia Park Zoo—the oldest zoo in California—is home to white-handed gibbons, alpacas, peccaries, and more. Take a stroll through Secrets of the Forest, showcasing native reptiles, amphibians, and invertebrates. Explore the accessible Redwood Sky Walk, a series of platforms and bridges that soar as high as 100 ft. up into the forest.
Spy on egrets, cormorants, and harbor seals as you bike or stroll on the Hikshari' Trail, a 1.5-mile paved path through the Elk River Wildlife Sanctuary. The Redwood Region Audubon Society offers guided bird walks. 
Fill up like a lumberjack at the Samoa Cookhouse, the last logging camp–style dining hall in the West. Think pancakes, roast pork, and other hearty fare served in all-you-can-eat portions on long tables covered in red-checked cloths. The Cookhouse and Logging Relics area displays artifacts that helped account for the healthy appetites of bygone days.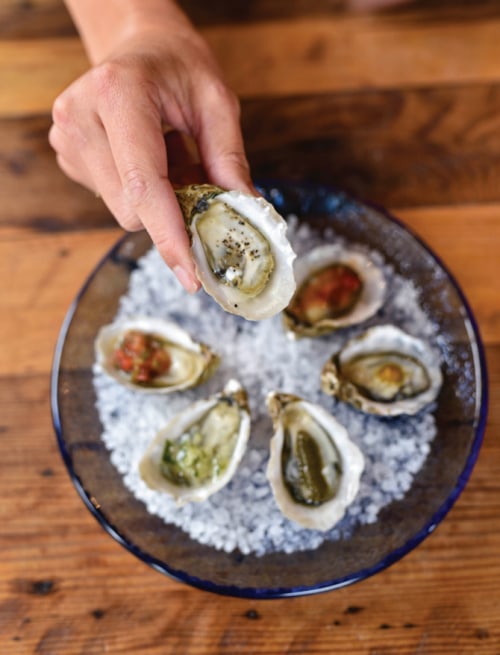 At once old-fashioned and new-fangled, Living the Dream Ice Cream scoops a rainbow of flavors, including maple bacon and chocolate lavender.
Slurp fresh oysters and sample wines and beers at Humboldt Bay Provisions, an all-local raw bar and tasting room. 
The eclectic assortment of antiquarian books, maps, photos, and ephemera at Eureka Books thrills spontaneous browsers and serious collectors alike.