The typical recipe for a cheap beach vacation on the Yucatán Peninsula in Mexico is simple: Blend sun, sand, and balmy waters. Add a hotel package with airfare to Cancún. Strain into a margarita glass and enjoy your winter break. But if you're looking for an atmosphere that's more siesta than fiesta, you'll want to get out of the touristy Hotel Zone. Farther south, travelers on a budget can find a delicious cocktail of regional food, history, and natural wonders along the Riviera Maya.
This 75-mile stretch of Caribbean coast is dotted with imposing Maya ruins, cavernous underground pools called cenotes, and easily accessible public beaches. In quiet villages and one lively town, Playa del Carmen, you can engage in plenty of recreational activities and eat your fill of terrific Mexican cuisine for a song.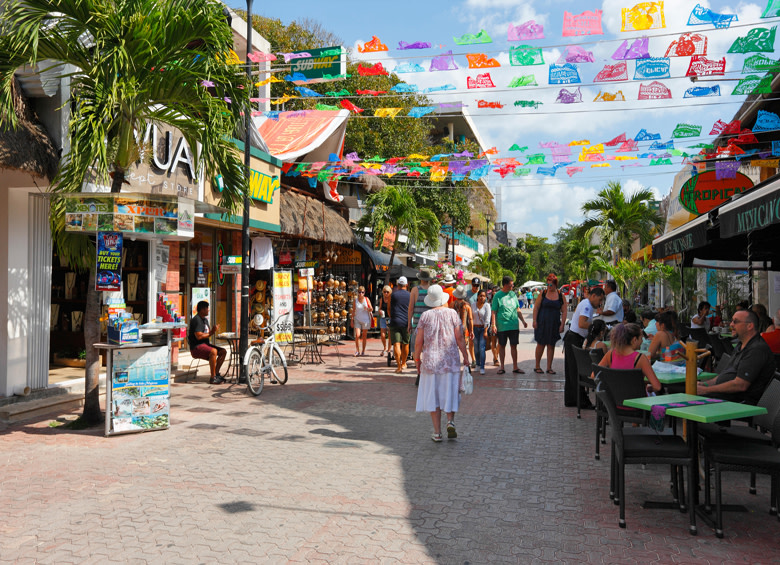 Playa, as the locals call it, is the shopping and nightlife center of the Riviera Maya. From bustling Quinta Avenida, the main pedestrian street, you can walk to gorgeous—and popular—in-town beaches and scores of eateries. Whether starring shrimp, octopus, or fish, seafood tacos are ubiquitous: Try the norawa (grilled shrimp with dried Sonoran beef and melted cheese) variety at Chiltepín Marisquillos or the pescado ensabanado (battered and fried fish with chipotle dressing) at Los Aguachiles. At El Faisan y El Venado, dig into papadzules (boiled-egg enchiladas with a creamy pumpkin-seed sauce) and other regional specialties. After dinner, head to Kitxen for a mescal martini and live music on the patio.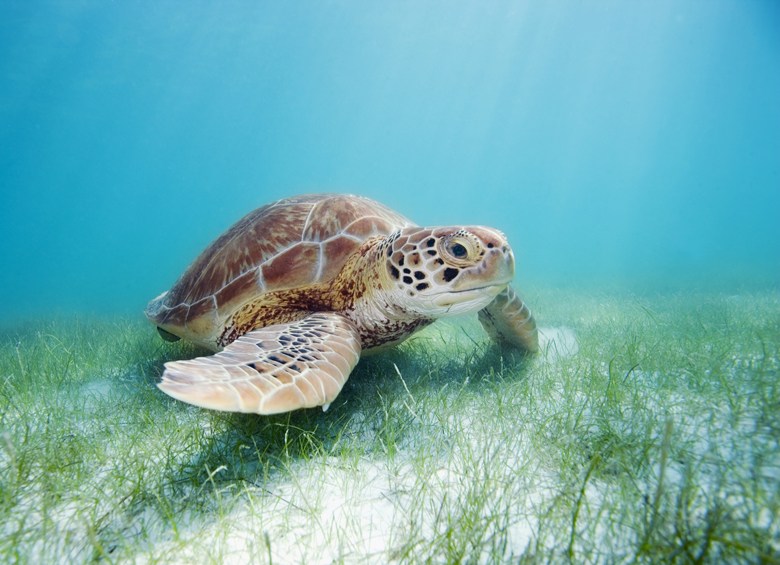 As you continue south, crowds thin, towns shrink, and beaches are perhaps even more alluring. The immaculate strands at Xpu Ha and near Chemuyil boast white sand and clear, shallow water. At Akumal, you can snorkel amid endangered sea turtles in a tranquil bay. Tulum offers a bohemian vibe and a beach below a cliffside pre-Hispanic temple pyramid, not to mention outstanding cochinita pibil (slow-cooked pork marinated with achiote paste and bitter orange juice) at simple Taquería Honorio and killer gelatos such as passion fruit mousse with hazelnut cream at Campanella Cremerie.
Day tours providing transportation, an English-speaking guide, and sometimes a meal are a hassle-free and enlightening way to experience the ancient Maya sites of Tulum or less visited Cobá, where a climb up one of the peninsula's tallest pyramids yields sweeping jungle vistas. Organized trips by boat or Jeep are also recommended for visiting Sian Ka'an, a 2,039-square-mile biosphere of tropical forest, mangroves, and ocean reefs teeming with wildlife. Some excursions to the reserve, a Unesco World Heritage site, include a dip in the sea at one of Mexico's most pristine beaches. You won't find a swimup bar there, as you would poolside in Cancún. But with such a stunning setting, who cares about margaritas?
Smart Tip: Paying cash? Carry Mexican currency instead of U.S. dollars. ATMs usually offer the best exchange rates.