Rocky Mountaineer Blueberry Scones Recipe
These melt-in-your-mouth blueberry scones have been a signature dish on Rocky Mountaineer voyages.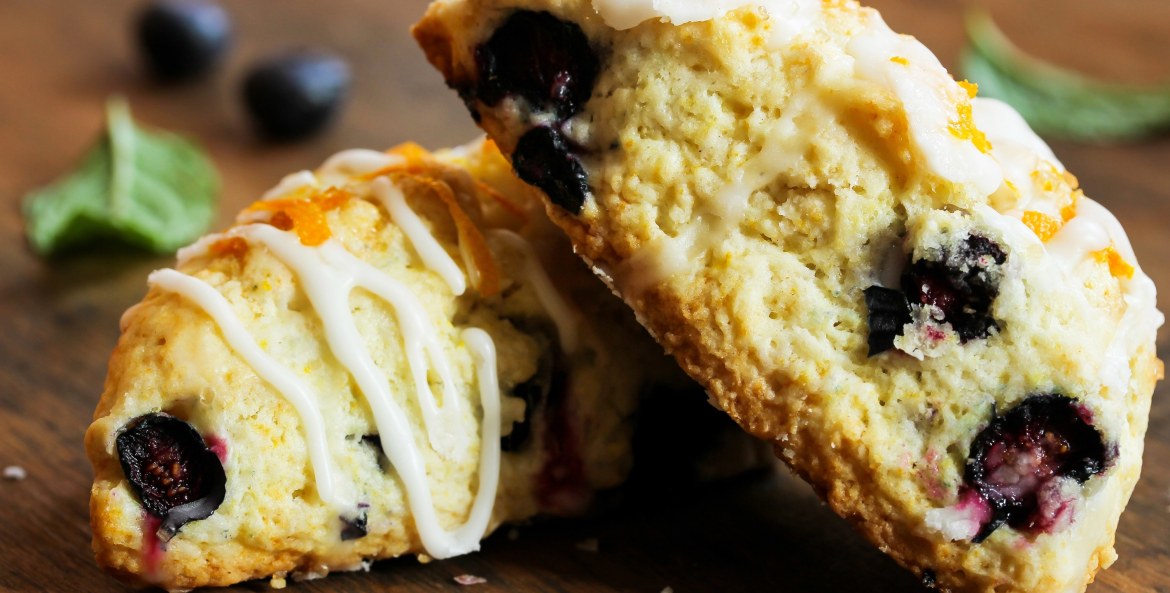 The Difference Between Scones and Biscuits
The basic ingredients in biscuits and scones are essentially the same—flour, butter, milk, baking powder or baking soda, salt and possibly some sugar. They're basically prepared the same way too: sift the dry ingredients, cut in the fat and add the liquid. Scones tend to be more dense and not as flaky as biscuits, but the biggest difference between the two breads comes down to one ingredient—eggs. Scones have them and biscuits don't. 
Scones are traditionally connected with England, Scotland and Ireland but food historians aren't certain which country we have to thank for the triangle shaped treats. These days, scones are generally served with afternoon tea in the United Kingdom. In the U.S., where afternoon tea is a rarity, scones have joined muffins, croissants and bagels as a go-to breakfast bread.
Today you can find recipes for a tremendous assortment of scones—including savory varieties like Parmesan-garlic and cheddar-dill—but the most popular types are on the sweet side: plain, blueberry, strawberry, chocolate, cheese, apricot, raspberry and cherry.
This blueberry scones recipe provided by Rocky Mountaineer won't disappoint.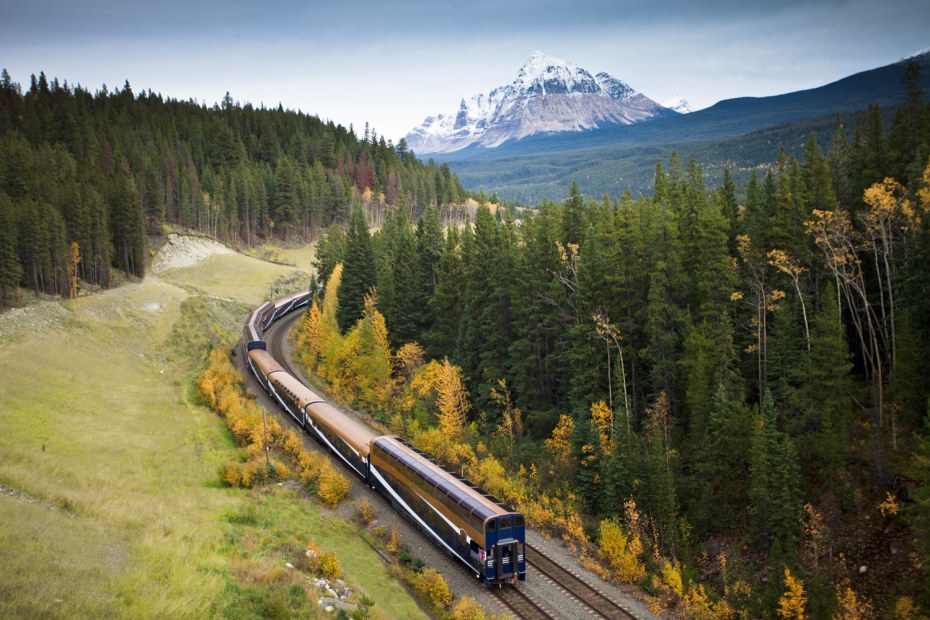 Blueberry Scones Recipe
INGREDIENTS
2 cups all-purpose flour
2/3 cup sugar
5 tsp baking powder
2 tsp baking soda
1 tsp salt
¾ cup butter, unsalted, frozen
½ cup blueberries, frozen
½ cup sour cream
1 egg, large
DIRECTIONS
Adjust the oven rack to the lower-middle position and preheat oven to 400°F. 
In a medium bowl, mix together the flour, 1/3 cup of sugar, baking powder, baking soda and salt. 
Grate the butter into the flour mixture using the largest holes in a box grater. 
Use your fingers to work in the butter (mixture should resemble coarse meal). 
Stir in the frozen blueberries. Note: do not allow the berries to thaw, or the color will bleed into the batter. 
In a separate small bowl, whisk together the sour cream and egg until smooth. 
Stir the mixture into the flour mixture until a large dough clump forms. 
Use your hands to press the dough against the bowl into a ball. (The dough will be sticky in places, and at first it may appear that there may not be enough liquid, but as you press, the dough will come together.) 
Place the ball on a lightly floured surface and pat into a 7- to 8-inch circle about ¾ inch thick. 
Sprinkle with the remaining sugar. 
Use a sharp knife to cut the mixture into 8 triangles and place on a cookie sheet (preferably lined with parchment paper), about 1 inch apart. 
Bake until golden, about 15 to 17 minutes. 
Cool for 5 minutes and serve warm or at room temperature with traditional clotted fresh cream or a fresh berry compote.