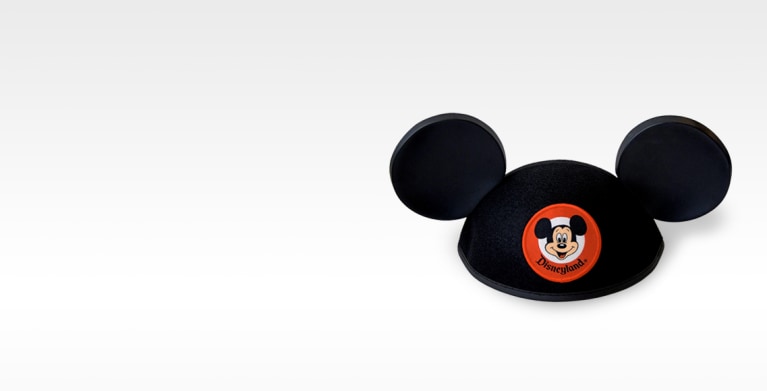 Disneyland®
Resort
Limited-Time Summer Ticket Offer for California Residents
---
*Valid only for California residents within ZIP codes 90000-96199 and Northern Baja California residents within ZIP codes 21000-22999; proof of eligible residency, including valid government-issued photo ID, is required for purchase and admission. Tickets expire September 15, Blockout dates of 6/17, 6/18, 6/19, 6/24, 6/25, 6/26, 7/1, 7/2, 7/3, 7/8, 7/9, 7/10, 7/15, 7/16, 7/17, 7/22, 7/23, 7/24, 7/29, 7/30, 7/31, 8/5, 8/6, 8/7, 8/12, 8/13, 8/14, 8/19, 8/20, 8/21, 8/26, 8/27, 8/28, 9/2, 9/3, 9/4, 9/9, 9/10, and 9/11/22 apply to Monday through Thursday only tickets. Each day of use constitutes one full day of use. May purchase up to 5 tickets per person per day with valid ID. Tickets are nonrefundable, may not be sold or transferred for commercial use and excludes activities/events separately priced. Subject to restrictions and change or cancellation without notice. Sales may be paused from time to time or terminated at any time. To enter a park, both a theme park reservation and a valid ticket for the same park on the same date is required. Theme park reservations are limited, and subject to availability. Certain parks, attractions, restaurants, experiences, services and offerings may be modified or unavailable, limited in capacity, and subject to limited availability or even closure. Park admission and offerings are not guaranteed.
AAA Members save up to $5 per ticket when purchased at your local branch.
Discover the excitement of the Disneyland® Resort, featuring 2 amazing theme parks—Disneyland® Park and Disney California Adventure® Park. Multi-day tickets let you make the most of your visit and see what both parks have to offer. AAA Members can purchase non-discounted tickets online.
Discounted tickets can only be purchased in a AAA branch.
Find a branch to purchase tickets with your AAA Member discount.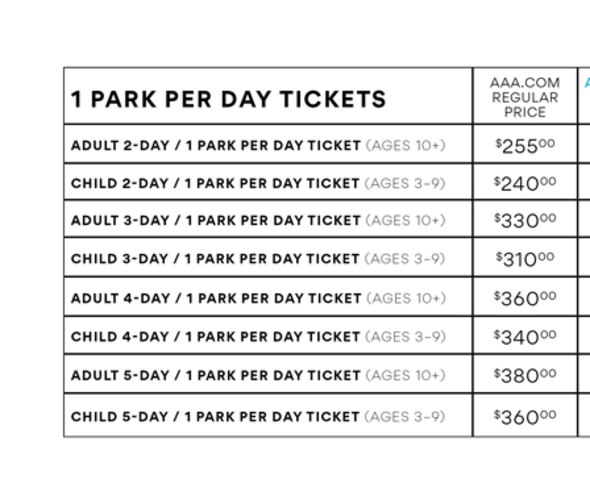 Ticket & Reservation Details
Theme Park Tickets and Reservations are required.
Here's one very important thing you need to do to start your Theme Park visit—make your Theme Park reservation. To enter a Theme Park, you will need both a Park reservation and a valid Park ticket for the same Park on the same date. Please review the reservation availability calendar and your admission type to help you plan which days you are able to visit. To get started follow the steps below.

To make your Park reservation, you'll need to:

1. Visit Disneyland.com or the Disneyland® app and link your tickets. A Disney account will be required to make your reservations.
2. Make your Theme Park reservations, subject to availability.
3. Get ready to visit the Disneyland® Resort!

Theme Park reservations are limited and subject to availability.

Availability can change until the Park reservation is finalized. Park ticket must be linked to your Disney account. To accommodate as many types of ticket holders as possible, reservations for select dates may be made available on a rolling basis. Check for updated availability.
Guests with a Park Hopper ticket will select the first theme park they wish to visit to begin their day; then they can visit the other park later that day after 1:00 PM and can go between the parks. The ability to visit a park is subject to the park's capacity limitations. At this time a park reservation is not required after the first park, however, reservation requirements are subject to change.
Purchase Non-Discounted Tickets Online
Full price tickets to the Disneyland® Resort are available online here.
When you book through AAA Travel, you get:
Complimentary Expert Travel Agent Services
Exclusive Member Benefits
Best Price Guarantee**
All of your AAA Member benefits can be combined with travel partner offers, promotions and sales to save, see and do more.
**See full Best Price Guarantee terms and conditions.