Whether due to routine wear and tear or a fender-bender in the parking lot, auto repairs are an unavoidable price of car ownership. But there are ways to keep costs down. "First things first: It helps to have a trusted shop," says Travis Mock, director of Car Repair Strategy for AAA Automotive Repair Centers, who offers these additional money-saving tips.
Keep up with small stuff.
Minor issues can become major expenses, so stay on top of routine maintenance to avoid big problems down the road. "When there are leaks on the ground, remember, the car doesn't refill itself," Mock says. "Eventually, that fluid will run out and the component associated with it will wear out." Pay attention to your car's performance and take strange noises seriously. "Just because that squeaking in your brakes has gone away doesn't mean the problem has," Mock stresses. "It could have just morphed into something else." Bottom line: Follow the manufacturer's recommended maintenance schedule and stay on top of warning signs.  
The lowest price isn't always best.
No two auto shops are the same. Each shop is staffed by technicians with varying levels of expertise, which in turn can influence the estimates given to you. "A lot of times, what a junior technician might not see as a problem, a more senior technician will," Mock says. "That often leads to a consumer thinking that the guy who is the cheapest must be the authority." A lower-priced estimate might be the result of an oversight. It might also mean the job is getting done with lower-quality parts and is more likely to require follow-up fixes. The lesson: The best price isn't always the best deal.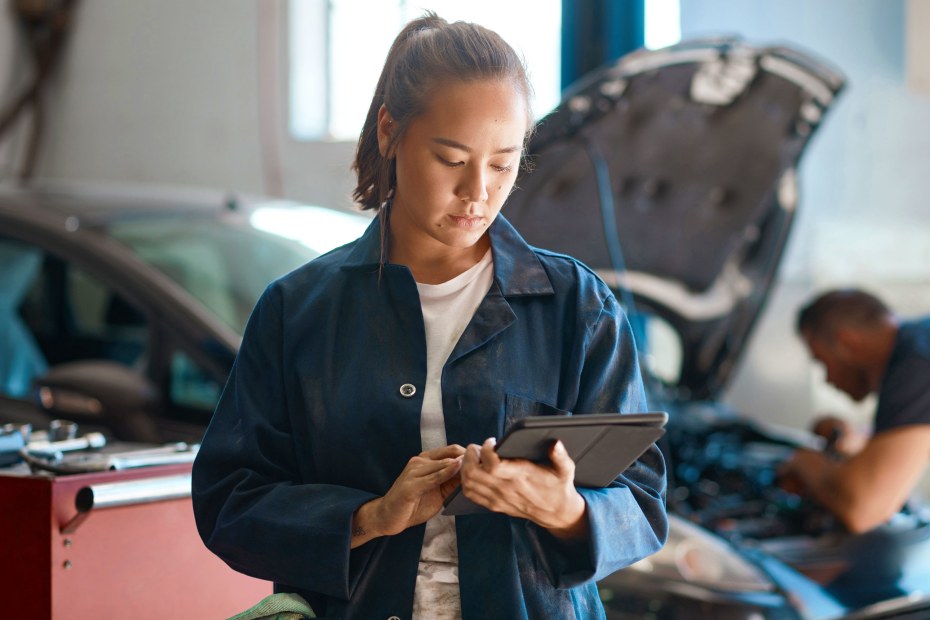 Look for specialized expertise.
Different types of cars call for different skill sets. "At a shop that specializes in hybrids or full electrics, you'll find technicians with certificates that show they've had specialized training," Mock says. "If a technician doesn't possess that certification, but offers the service, it means they've most likely figured things out on the fly." What's more, Mock points out, many of today's sophisticated cars require advanced scanners and other expensive diagnostic equipment that not all shops possess. Paying for expertise can be worth the price.
Weigh the cost and benefits of second opinions.
You can spend a lot of time getting multiple estimates. You can also spend a fair amount of money. Whether it's worth seeking a second—or third, or fourth—opinion depends on what you're looking for. If you trust that you've been given an accurate diagnosis, there's no harm calling around for other estimates. "Let's say you know for certain that you need to have your radiator replaced," Mock says. Pricing out the job at other shops will cost you nothing. If, on the other hand, you have doubts about the original diagnosis and want to have it double-checked, most shops will charge you for that service, usually around $150 per estimate, although the cost can vary. In Mock's analysis, "a lot of it really comes down to whether you believe the technician or not." At AAA shops, he notes, technicians take photographs and videos of the problems they encounter to give customers greater reassurance, enhancing an already trusted reputation.
Consider bringing a friend—but only if they're helpful.
If you've got a car-buff friend, it can be tempting to bring them with you to the shop. There's nothing wrong with that, Mock feels, provided they're on hand to ask relevant questions or help clarify answers. "It can be very helpful if it's done in the right context," Mock says. "But if they're just there to argue, or to say something like, 'I read about this on the internet,' then that creates an awkward situation that's not really helpful to anyone."
Read the fine print on warranties.
A lot of warranties might look alike, until you check the fine print. At AAA, for instance, repair warranties cover parts and labor for two years and 24,000 miles, and are valid at any shop in the AAA network. "Another shop might offer that same two years and 24,000 miles, but they'll require that you come back to them," Mock points out. Look closely when weighing warranties, and make sure that you're comparing them on equal terms.
Only DIY if you truly know how to do it.
Some jobs, such as topping off fluids or changing a tire, are simple enough that almost anyone can do them. But other tasks can get complicated quickly and require special tools to be done correctly. "If you've got the knowledge and you're properly tooled up, by all means, go for it," Mock says. "But if there's any question about what you're doing, leave it to a professional. You could be causing more problems than you're solving."