San Francisco Bay Area–based Ayesha Curry hosts Ayesha's Home Kitchen on the Food Network and ABC's upcoming Family Food Fight. She owns three International Smoke restaurants, has her own line of cookware, and wrote a cookbook that became a New York Times bestseller. She also happens to be married to NBA All-Star Stephen Curry.
Q. You have a red-hot career, a husband who travels, young children—and you still cook dinner at home. How?
A. When you have three kids [aged five months to 6 years] and chaotic schedules, dinnertime is never the same. But cooking brings my entire family together. Everyone has a hand in it, whether it's preparing a simple salad or my mom and me making jerk chicken.
Q. How early can kids start helping out in the kitchen—and in what ways?
A. If they can stand on a stool, they can help. My younger daughter will shuck corn and cut veggies with a kid-safe knife while my oldest loves to help make pasta dough and run it through the machine.
Q. Other ideas for busy people who want to connect with their loved ones?
A. Find an activity that your family loves and plan to do it every week, whether it's a Sunday dinner, board-game night, or neighborhood walk. Most of us already take time for coffee and our favorite TV show. Making that same effort for your family is easier than you think.
Q. How do you stay organized?
A. I'm still very much into analog tools. A small notebook and pen can always be found on my desk or in my purse. Keeping a calendar with important dates and thoughts helps me to feel grounded and is an excellent tool for my "mommy brain."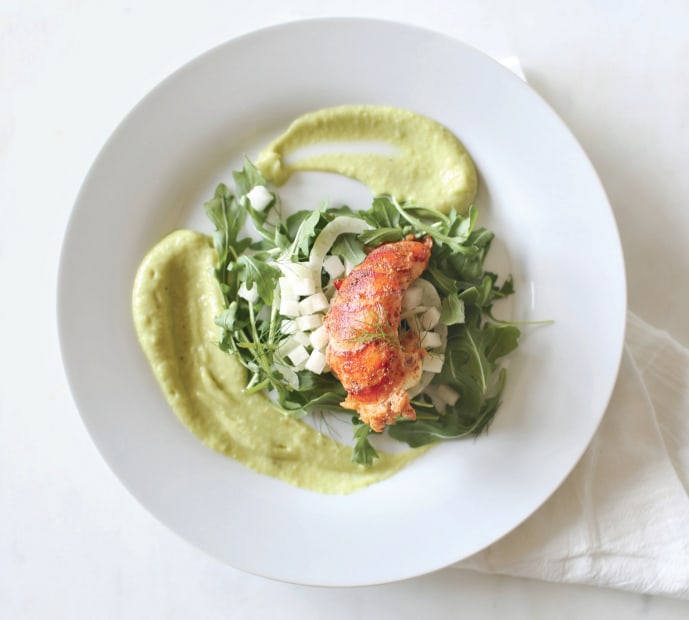 Q. How do you make time for yourself?
A. Personal time is crucial. But instead of scheduling it, I try to make the most of it when I'm given the time. And we have a big, tight-knit family that thankfully always helps out with the kids when we need some time to ourselves.
Q. What helps center and calm you? 
A. Gardening. Being able to spend time outside, get my fingers dirty, and harvest my food is such a relaxing experience for me.
Q. What are the best travel hacks for family vacations?
A. Make a list and use packing cubes. They can be lifesavers in helping keep you organized and prepared.
Q. You travel a lot with your husband. What are your priorities when visiting new places?
A. It all depends on how much time we have. Trying new and exciting restaurants is always a must. It is not only a great experience, but it also inspires me in my line of work.
Q. As an entrepreneur and businesswoman, what aspect of leadership is most important to you? 
A. Being true to myself. Honesty and integrity. Sticking to my core beliefs and values in everything I do is very important to me. I want to leave my kids with a legacy that I can be proud of.
Q. Who are your role models?
A. My mom and grandmother. Two of the strongest and most inspiring women I know. They have taught and continued to show me so much about life and how to handle it.