Sip Your Way Through Salt Lake City
Salt Lake City will keep you hydrated with hipster sips, local libations, and classic brews.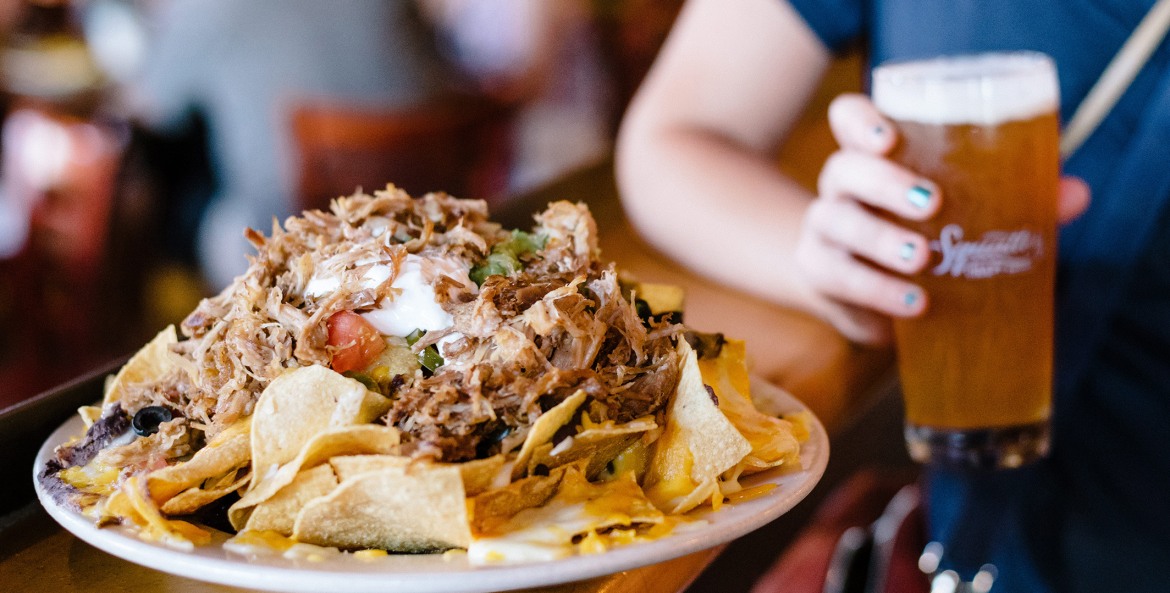 Welcome to Utah's capital, Salt Lake City, nestled in a mountainous valley where it rarely rains, save for the 500-plus inches of powder at the nearby ski resorts. There are vast, barren salt flats to the west, and a few hours' drive will take you to stark red-rock vistas. You might say it's a bit dry here.
Good thing there's a drink waiting for you, day or night, at one of the city's many watering holes and coffee enclaves. Indeed, the coffee, cocktail, and beer scenes are growing rapidly, thanks to artisanal purveyors of fine liquids and libations.
Old-School Sips
Salt Lake City's food and beverage scene wouldn't be what it is today without the pioneers, the local liquid heroes who helped pave the way.
Downtown staple Squatters Pub Brewery opened in 1989 and continues to churn out award-winning beers and satisfying gastropub fare. Try the flagship high-alcohol brew Hop Rising Double IPA. Or sample the Full Suspension Pale Ale, a two-time Great American Beer Festival gold-medal winner. Pair a pint with the roadhouse nachos, piled high with slow-roasted pork, two kinds of cheese, refried black beans, and all the fixins'.
Uinta Brewing celebrated its 21st birthday in 2014. Even if it was underage all those years, the beloved brewery sure was making some delicious beers. If Utah had a state beer, it would probably be Uinta's Cutthroat Pale Ale. Found on tap just about everywhere, this traditional pale ale is balanced with caramel malt notes and hints of pine.
Since opening more than a decade ago, Jack Mormon Coffee has been committed to fresh. It sells beans by the pound fresh-roasted upon request. Call in your order, and take a nitro cold brew coffee to go.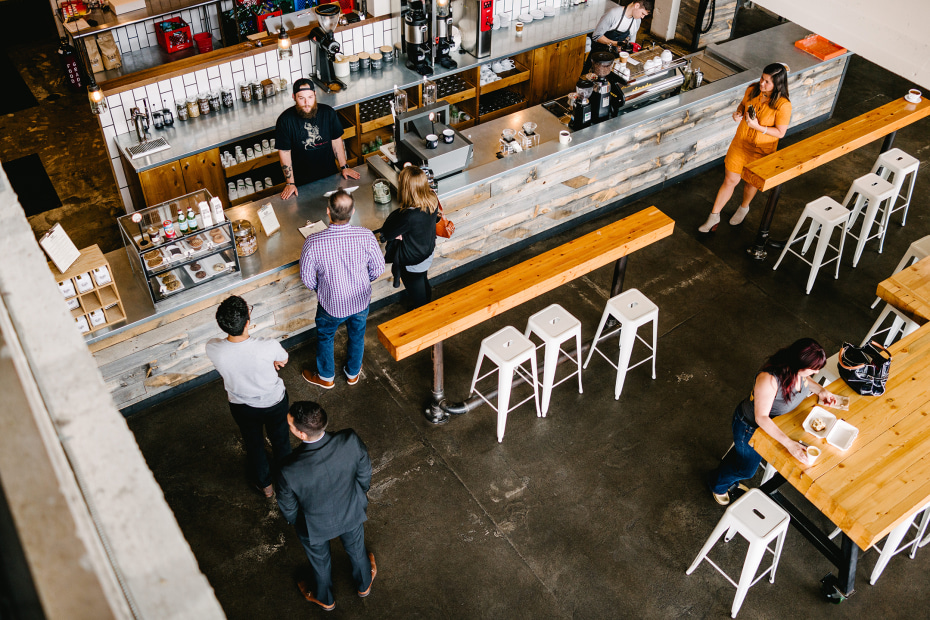 Hip & Trendy Drinks
Salt Lake City is on the cutting edge of many nationwide trends in drinking, so check out these trailblazers on your sipping spree.
With hand-selected coffee beans and precise roasting methodology, Publik Coffee Roasters has won Utahns' hearts. Stop by the downtown shop's beautiful industrial digs, and try a fresh take on your caffeine buzz with a seasonal coffee cocktail—alcohol-free but infused with bitters and artisanal flavorings. The My Darling Clementine was a recent favorite, made with grapefruit-infused cold brew, juniper-citrus syrup, and spiced orange bitters.
Speaking of cocktails, two favorite haunts could've been plucked from Manhattan's hip Lower East Side: Under Current Bar and Copper Common are ornately decorated cocktail joints specializing in pre–Prohibition era libations. At Under Current, modern-industrial chic meets exposed wooden beams and cozy leather chairs. The Sage Course cocktail—scotch, Cocchi Americano, honey, lemon, lavender bitters, and sage—pairs nicely with this stylish scene. 
Keep your drinks local with liquor made from one of several micro-distilleries opened in recent years. Dented Brick Distillery wants to put SLC on the map as a rum-drinking hot spot with its Antelope Island Rum. And don't forget High West Distillery, the first Utah distillery to arrive on the scene since the 1870s. Crafting some of the most balanced and unique blends of whiskey and bourbon on the market, High West was anointed Distillery of the Year by Whiskey Advocate in 2016. Both distilleries offer tastings and tours; visit their websites for more information.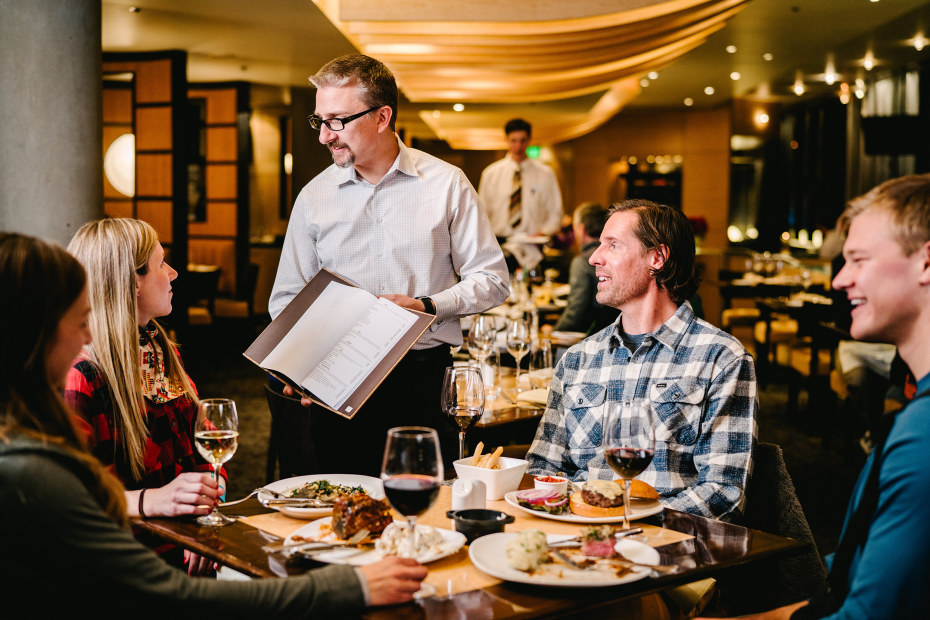 Wine Not?
Utah's dry climate and excessive summer heat aren't exactly hospitable for growing grape varietals, but if wine is your thing, there's still a place for you.
BTG Wine Bar—short for "by the glass"—offers a whopping 50 different wines, you guessed it, by the glass. The selection is outstanding; be sure to try bestseller Belle Glos Pinot Noir.
For even more diversity, the Aerie, located at the Snowbird Ski & Summer Resorts' Cliff Lodge, boasts one of Utah's biggest collections of wines, totaling more than 1,200 bottles. To elevate your après-ski experience, order a glass or bottle to accompany the restaurant's high-end comfort food, which includes fare such as whiskey-braised pork shank or elk meatloaf with Madeira gravy.  
Old Town Cellars, "the official wine of après," blends and bottles wine from top-growing North American regions at its location on Park City's historic Main Street. Stop by the tasting room to sample the goods, and bring a bottle home as a souvenir of your SLC sipping tour.