Rome's ancient wonders, Florence's Renaissance masterpieces and Venice's sun-dappled canals and glorious palazzos are favorite destinations on a first visit to Italy. But there's so much more to this magical country. Venture beyond the best-known cities to discover la dolce vita in delightful, off-the-beaten path destinations.
Milan and the Italian Lakes
When visitors arrive in Milan, one of the world's great fashion and design centers, they're surrounded by the fast-paced whirl of industrious, style-conscious Italians. The towering white-marble Milan Cathedral, one of the world's largest, is a favorite landmark. Nearby, Galleria Vittorio Emanuele II offers elegant shopping that few malls have managed to replicate. Visit the world-famous La Scala opera house, and stop by the church and convent of Santa Maria delle Grazie to admire Leonardo Da Vinci's moving 15th-century mural, The Last Supper.
Beyond Milan, the Alps preside over the dreamy countryside that unspools at their feet. Boats ferry you along the shores of three sparkling lakes—Como, Garda and Maggiore—where medieval fortresses and pastel-colored villas stand watch. By night, locals and visitors alike descend on chic resort towns such as Como's Bellagio, for the traditional passeggiata, the evening walk.
Inside Scoop: Find goods from big names in fashion in Milan's Golden Quadrilateral district. Budget options, including designer seconds, are offered at Viale Papiniano Market.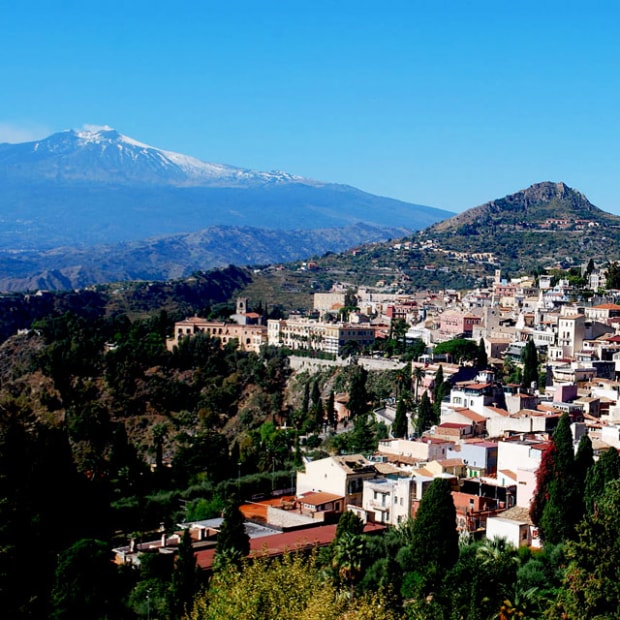 Sicily, Calabria, and Alberobello
The spectacular ruins of the island of Sicily, a stronghold of ancient Greece, have withstood the erosion of time. The port city Siracusa's Teatro Greco, a 15,000-seat theater carved out of rock, is a stunning example. Taormina, another exquisite town facing the sea, boasts a Roman amphitheater and prime views of Mount Etna. The volcano, one of the world's most active, frequently spews ash clouds into the Mediterranean sky.
In the island's center, the town of Enna spills over a high plateau. Panoramic views and ancient monuments make it a memorable stop enroute to Agrigento and its Valley of the Temples, the most impressive collection of Greek ruins in Italy. The vibrant capital, Palermo, with its Byzantine mosaics, is another reminder of the island's history.
At the toe of Italy's boot lies Calabria, lined with gorgeous beaches. Capo Vaticano is often cited as one of the most beautiful in the world. The region's main city, Reggio Calabria, proudly displays the Riace bronzes, Greek statues from around 400 B.C.
Inside Scoop: Palermo's street markets overflow with fruits and vegetables.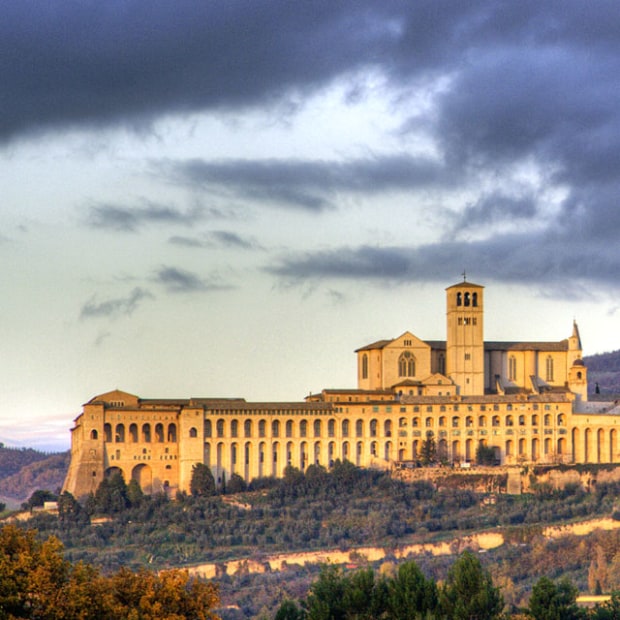 Umbria, Assisi, Trevi, and Spoleto
Less visited than neighboring Tuscany, Umbria is best known for Assisi, the home of Saint Francis, which has been a pilgrimage site for centuries. The Basilica of Saint Clare, admired for its pink-and-white-striped marble façade, is an architectural marvel. And dazzling frescoes by Cimabue and Giotto trace the revered saint's life at the Upper Basilica of Saint Francis.
Another Umbrian town, Trevi, is encircled by two bands of medieval walls. Spoleto boasts medieval and Renaissance architecture and serves as the setting for the Festival of Two Worlds, a counterpart of the annual Spoleto Festival in Charleston, S.C.
Inside Scoop: Wild porcini and black truffles are favorite ingredients of Umbrian cuisine. Sample pasta mixed with mushrooms and drizzled with luscious, truffle-flavored olive oil. Fishmongers sing as the odor of smoky grilled octopus and panelle di ciciri, fried chickpea patties, fills the air.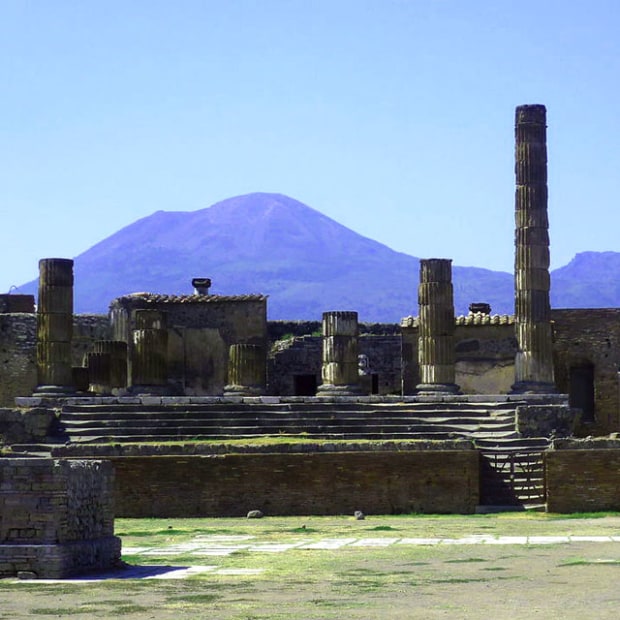 Naples, Capri, Sorrento, and Pompeii
Naples exhilarates visitors with its vibrant street life, seaside panoramas and its most famous export, pizza. Dozens of castles, museums and churches vie for attention along with narrow cobblestone streets where laundry hangs and sing-song voices echo.
You'll feel like a movie star landing on the spectacular island of Capri. Visit the lovely hilltop town of Anacapri and the Villa San Michele, built atop the ruins of a Roman palace. After the day-trippers have left, enjoy a leisurely seafood dinner in the balmy night.
Across the Bay of Naples, Sorrento's pastel-colored villas nestle in steep, dramatic cliffs facing the Tyrrhenian Sea. An easy day trip, the ancient city of Pompeii was buried beneath ash when Mount Vesuvius erupted in A.D. 79. Almost perfectly preserved, it's as if it were frozen in time.
Inside Scoop: End your evening meal with a cold limoncello, a lemon liqueur. Every family in Naples and along the Amalfi coast has its own recipe.
Embrace Italian Life: Rent a Villa
Renting a villa in one of Italy's beautiful regions is an economical and comfortable option for larger families and groups of friends wanting to explore a slice of the country together. With full kitchens, living rooms for lounging and often large terraces or gardens, the homes help you experience Italy like a local. Shop at farmers markets, discovering a favorite morning spot for cappuccino and enjoy the relaxed way of life Italians lead. Score a beautiful seven-bedroom renovated stone villa in the walled Tuscan town of Lucca, for example. It has timber beamed ceilings and terracotta floors as well as a full kitchen, air conditioning and satellite TV. On the Amalfi coast, you can settle into a modern villa with a professional kitchen, eight bedrooms, seven bathrooms and a swimming pool near Positano and the beach.