Monterey County invokes images of outstretched cypress trees and a wildly scenic bay teeming with marine life. Yet the region's inspiring vistas don't end at the coast. In the less explored foothills east of the Santa Lucia Mountains, you'll discover former cattle ranches turned vineyards, natural splendor, and eateries worthy of a detour.
Thanks to cool afternoon winds, pinot noir is the grape of choice for local viticulturists. Wrath Wines produces 22 bottlings, which allow guests to note distinctions between vineyards, vintages, and differing winemaking techniques. Bistro tables tucked under a giant weeping willow invite lingering, as do Adirondack chairs plunked next to a tranquil pond frequented by egrets and herons.
At Hahn Family Wines, visitors can zip through a vineyard-filled hillside estate in ATVs that resemble life-size Hot Wheels. The thrilling excursion culminates at a panoramic perch overlooking the quiltlike fields of Salinas Valley, with the jagged peaks of Pinnacles National Park rising above the Gabilan Mountains just beyond.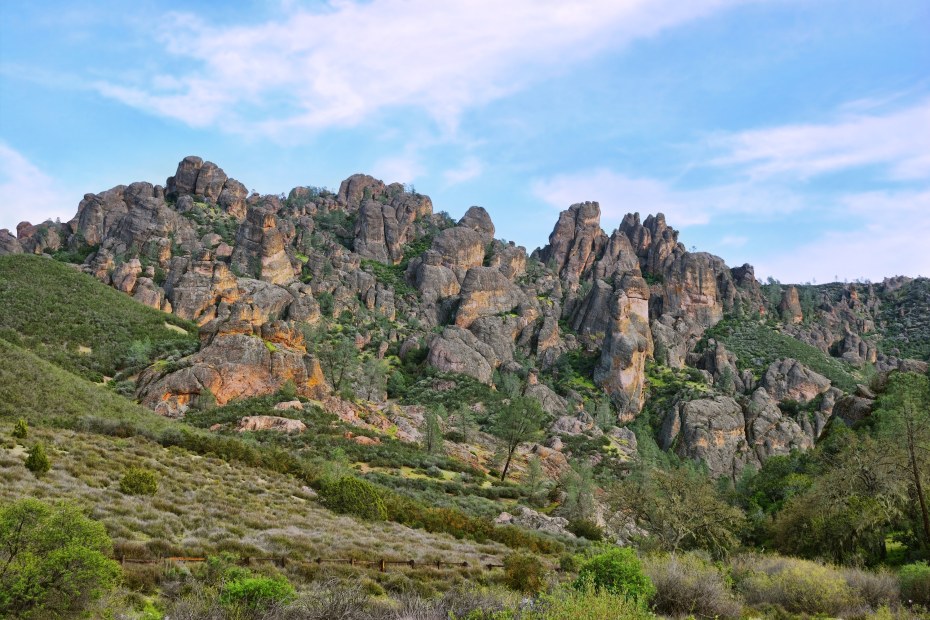 Ancient volcanic spires, unusual talus caves, and a chance to spot magnificent California condors make Pinnacles National Park a worthy detour. For a fitting intro to the park's otherworldly landscape, follow the one-mile Balconies Cave Trail past dramatic rock formations to its namesake chamber. Formed by meteor-sized boulders stacked atop a narrow ravine, the rocky passageway is easily navigated with a flashlight and some scrambling.
Even in exceptionally charming Monterey County, Patria stands out with an enchanting interior that summons the soul of a European farmhouse. Half-timber walls hung with cuckoo clocks and hunters' trophies provide a backdrop for comforting Old World–influenced dishes such as supple house-made lobster ravioli ladled with an irresistible Parmigiano-Reggiano–spiked beurre blanc.
Cups of champurrado, a hearty corn-enriched sipping chocolate, and a rainbow assortment of Mexican sweet bread, or pan dulce, help patrons shake the morning chill at Alma's Bakery & Deli in blink-and-you'll-miss-it Chualar. A menu of savory street-food staples includes tortas on freshly baked rolls that are griddled and stuffed with meats and queso fresco.