An early British outpost that blossomed into a cosmopolitan center, this harbor city on south Vancouver Island boasts manicured gardens, Victorian architecture, and refined cuisine against a backdrop of Pacific Northwest mountains, forests, and ocean.
1. Dahlias, Japanese maples, and rainfed lawns in autumn dress create a profusion of color at Butchart Gardens, a life-list destination for horticulture fans. Highlights of the 130-acre spread include five sunken gardens, a carousel with a menagerie of hand-carved steeds, and a bronze dragon fountain.
2. A 45-minute tour with Victoria Harbour Ferry shows off the town's watery side: houseboat neighborhoods, floatplanes on the marina's harbor runway, Fisherman's Wharf, and views of the Parliament Buildings along the shore. Keep an eye out for sea otters and seals.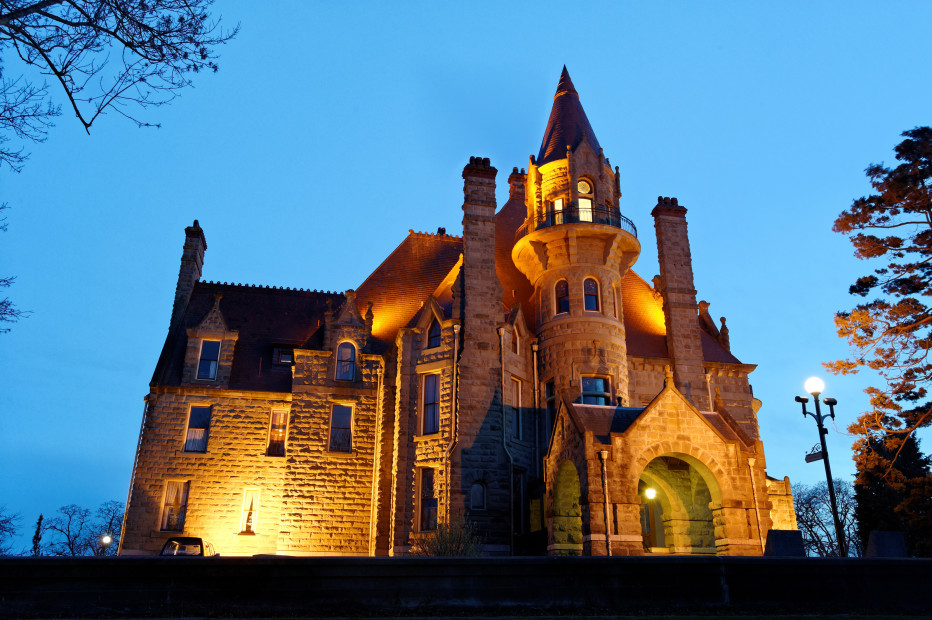 3. With its stone turrets, stained glass, and intricate woodwork, Craigdarroch Castle stands as a symbol of the vast wealth of mining baron Robert Dunsmuir. The four-story, 39-room mansion, now a National Historic Site, offers self-guided tours.
4. The Royal BC Museum's natural history exhibits evoke the province's wild side. Even more amazing are the hand-hewn artifacts of the First Peoples Gallery. Poles, masks, and ceremonial objects meld human images with those of crest figures: ravens, wolves, bears, and eagles.