Get an insider's view of Oakland by walking these neighborhoods.
Lake Merritt
Once the city's official sewer, Lake Merritt also became the nation's first wildlife refuge in 1870. Much cleaner today, it's still popular with birds—and with people, who stroll the loop along its landscaped shore. Highlights of the route include the modern Cathedral of Christ the Light, with a sun-filled nave that manages to be both abstract and warm, the storybook theme park Children's Fairyland, and the lush Gardens at Lake Merritt.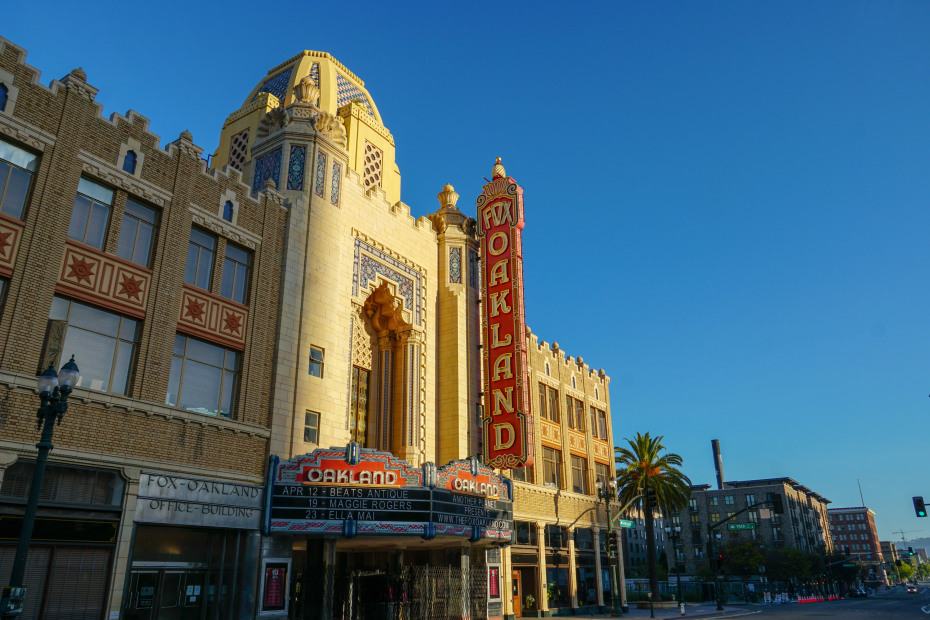 Uptown District
Exuberant art deco architecture shines in the renewed Uptown District, from the green and gold interior of the Paramount Theatre to the midnight blue facade of the Oakland Floral Depot building, now a restaurant, across from the magnificently redone Fox Theater. There's more eclectic décor nearby, too. Café Van Kleef serves fresh-squeezed greyhounds amid a jumble of antiques, and Johansson Projects, one of a clutch of galleries on or near 23rd Street, sports a moss-covered ceiling.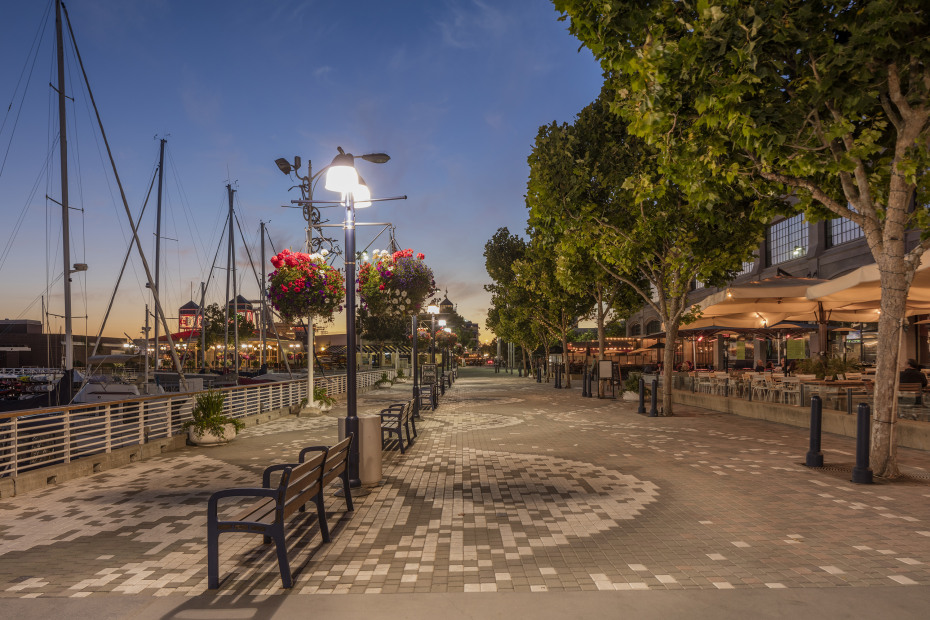 Jack London Square
The Jack London Square district has made an asset of its industrial past—warehouses have morphed into lofts, pedestrian plazas line the waterfront, and Amtrak trains rumble past shops and restaurants. From the harbor, California Canoe & Kayak sends paddlers along the Oakland Estuary, and the USS Potomac, aka Franklin Delano Roosevelt's floating White House, takes off to cruise past the bay's top sights.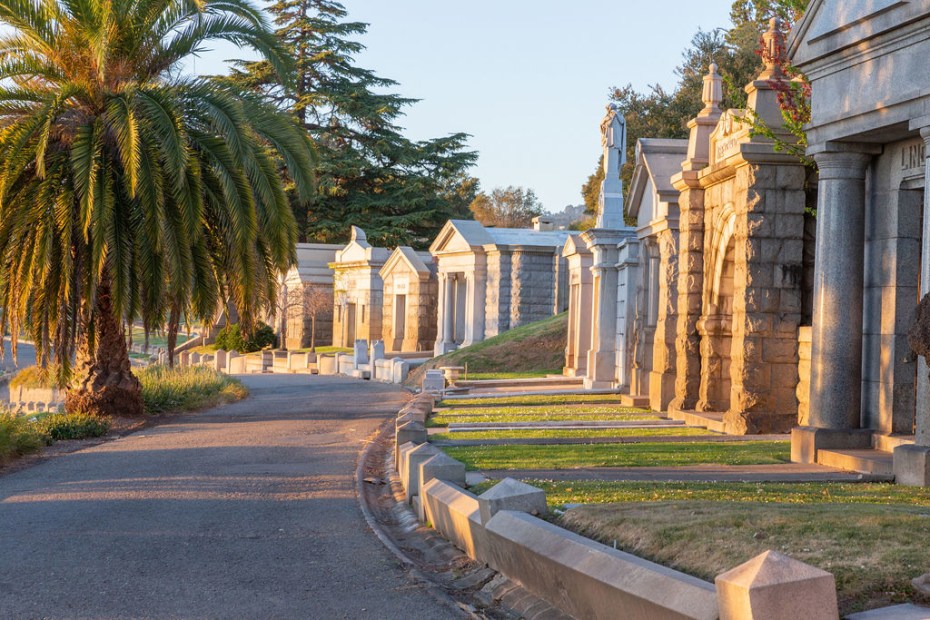 Piedmont Avenue
Once the terminus for streetcars that crossed the bridge to San Francisco, Piedmont Avenue feels like a smaller town's Main Street, complete with coffee shops and Fenton's Creamery, a beloved 1950s-style ice creamery and restaurant. At the top of the road, past the stone archways and fountains of the Chapel of the Chimes columbarium, visitors to the quiet, hillside Mountain View Cemetery marvel at the imposing mausoleums on Millionaire's Row and the commanding vista of downtown Oakland and the bay.