The road dips into a glorious canyon with a fuzzy green bottomland. Buttes with sharp walls stack up on either side like locks.
It's a sunny day when I roll into Sisters, a town endowed with Central Oregon's most outdoorsy genes. The air smells like a ponderosa perfume sharpened by the brittle air flowing from the mountains that lie to the west. The whole place feels like a cross between a frontier trading post and summer camp, with Western-style facades, cabins, and tidy parks.
Its setting at the base of the Cascades has indeed helped define Sisters since the first settlers arrived in the mid-1800s. By the 1880s, sheep ranchers and cattlemen would stop for supplies in the settlement—named after the nearby Three Sisters peaks—then head to alpine pastures in the Cascades.
Nowadays, visitors can ride mountain bikes or stroll along gentle dirt paths at Peterson Ridge, a 25-mile network of beginner friendly trails, or they may drive out to the trailhead of Tam McArthur Rim, a balcony of rock perched 1,000 feet above Three Creek Lake, where autumn falls fast. Back in town, folks wander West Cascade Avenue, the main drag, with ice cream cones and pinwheels. In summer the thoroughfare can grow crowded with travelers, but September, when the masses thin and the weather turns milder, makes an ideal time to visit. I'm tempted by the homemade fudge at Sisters Cascade of Gifts; other visitors roam the Friday afternoon farmers' market at Barclay Park or watch artists work inside studios at the Open Door, a wine bar, art gallery, and restaurant.
At the top of the hour, I swing by Beacham's Clock Company on West Hood Avenue and listen to the chimes of hundreds of timepieces. Down the street at Old West Collectibles, manager Patti Jo Beal shows me a gambling wheel from 1910, a real-life remnant of bygone days. I buy a Hemingway tome at Lonesome Water Books, a trove of used and rare volumes, and pop into Sisters Bakery in hopes of grabbing some pumpkin doughnuts, a culinary miracle featured in the fall. "Sorry, we sell out of those early," shrugs Leslie Newbold, a longtime baker. "People cry when we have to switch to applesauce."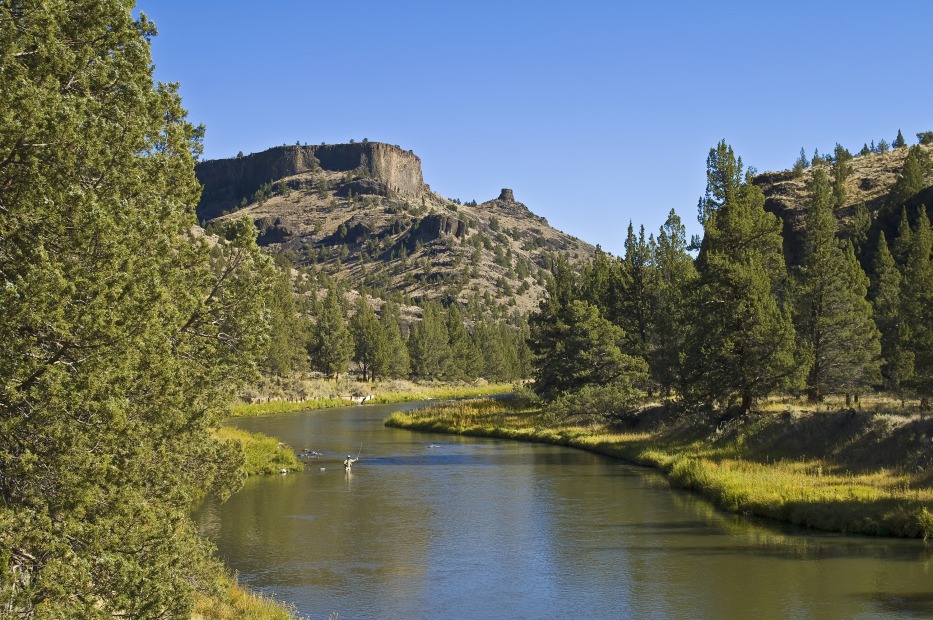 There's no room for tears as I make my way out of town and drift 20 miles east on Highway 126 toward Redmond, population 26,770, the biggest of the three towns on my route. The air feels drier, lighter, hotter; I drive past ranches and fields as the forest fades away to juniper scrublands. Soon I'm at Central Oregon's crossroads, quite literally. Highway 97 forms the region's north-south spine, linking popular destinations like Sunriver and Bend; Highway 126, its east-west sibling, traverses the area's heart.
Once a sleepy waypoint, Redmond has lately gotten a boost from revitalization efforts that have brought art to public spaces, improved its parks, and created a more pedestrian-friendly downtown.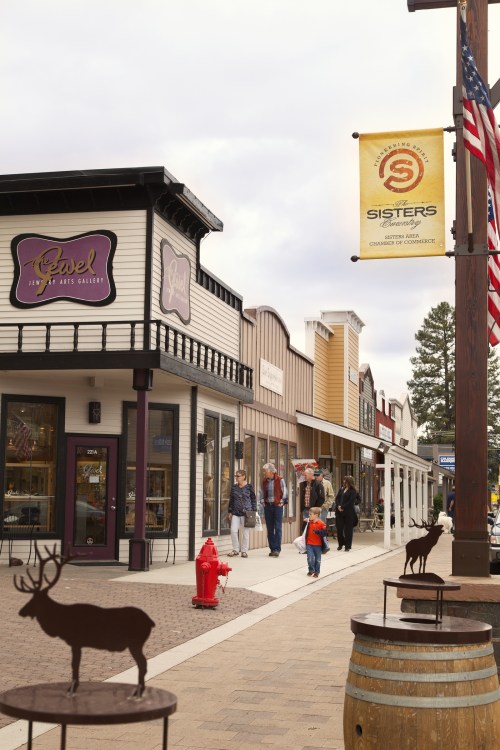 Upstart breweries such as Wild Ride now contribute handily to Oregon's craft beer scene, and bison burgers and French pot roast lure diners to the new Red Martini Wine Bar & Grill. For those with more adventurous tastes, there's udon soup with oyster mushrooms at Oishi and skirt steak quesadillas at Diego's Spirited Kitchen. In short, Redmond has emerged as the most cosmopolitan destination on my itinerary.
Locals and visitors hike and bike along an uncrowded 3.7-mile trail through Dry Canyon, a scenic, 250-acre ravine in the middle of town. City officials recently agreed to attach climbing holds to the underside of the Maple Avenue Bridge spanning the canyon, offering an urban alternative to the better-known rock-climbing options at Smith Rock State Park, a 15-minute drive north.
Redmond stands out these days as a hub for antique hunters, too. There are now at least 10 purveyors of collectibles, most of them clustered in the city's core. You can find vintage Star Wars toys at Redmond Antique Mall on Sixth Street; a sister shop one block over offers gorgeous mid-19th-century furniture and Early American farmhouse wares.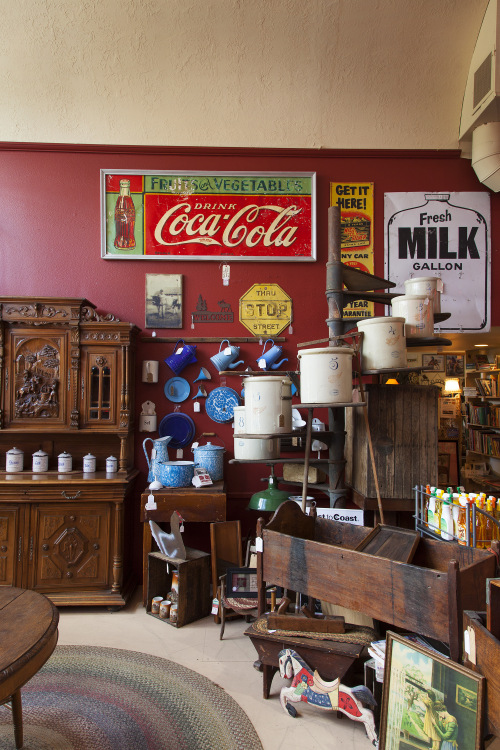 After a pour-over at Green Plow Coffee Roasters, I head east to Prineville, my final stop. The Cascades shrink in the rearview mirror as the sage-speckled hills of Crook County come into view. Prineville, the county seat, is home to fewer than 10,000 residents.
It may be the least touristed spot on my tour, but the route into town is easily the most beautiful leg of the trip. The road dips into a glorious canyon with a fuzzy green bottomland.
Buttes with sharp walls stack up on either side like locks. If you look beyond the new high-tech campuses on the outskirts of town, you'll see little except hardscrabble cowboy country.
Bands of Northern Paiutes used to hunt this area before cattlemen came looking for rich grasses. Barney Prine, the city's namesake, opened a blacksmith shop here in 1869, helping to establish Central Oregon's oldest town. By 1897, there were about 300,000 sheep and 40,000 cattle in the area. It's still a cow town in many ways. Locals say hi to strangers on the street, and at Prineville Men's Wear, the affable Jim Lane, a co-owner, thanks me for coming and picks a smart wool suit for me to try.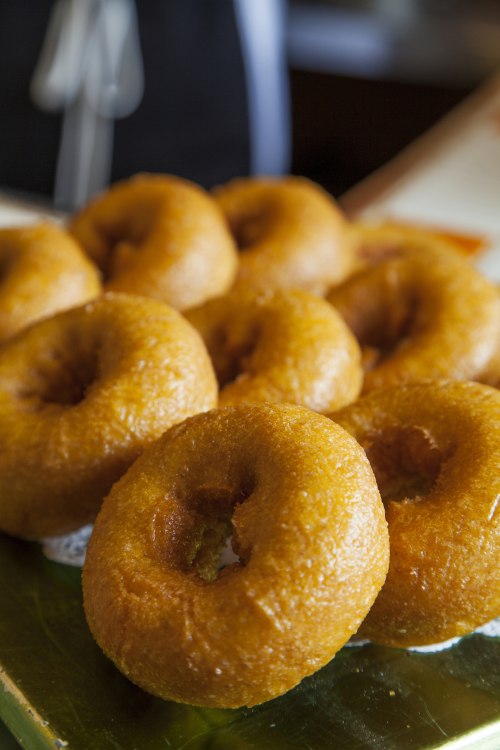 I'm drawn to the Tastee Treet—home of old-school burgers in baskets and cotton - candy ice cream—on my way to visit the Good Bike Company on NE Third Street. James Good started Prineville's only full-service bicycle shop last summer, betting that visitors will soon realize what he already knows. "You always hear about biking in Bend, but we have great riding near Prineville too," Good says, as he happily fills me in on all the trails that have recently sprung up nearby. For a gentler two-wheeled adventure, Good offers afternoon tours to nearby lavender farms and apiaries with wine and cheese tastings.
The sun angles low through the car as I make my way into the Crooked River Gorge just outside town. Basalt walls rise on either side in great columns that pinch a river known for its trout. Over the years I've ridden my bike up these serpentine roads and camped with my family near the banks. Today I park and lie in the grass with my fishing rod as the light leaks out of the afternoon. A red-tailed hawk fires a piercing salvo somewhere in the distance. Soon I'm waving my rod to a beat that only a happy heart can feel.