From our ride to the airport to scrapbooking after your trip, everything about the typical vacation experience is changing. In fact, thanks to technology, you can now immerse yourself in faraway places without ever leaving home. Why continue venturing out? So you don't miss other cool innovations shaking up the travel industry from top to bottom.
Sharing Economy
App-centric companies such as Uber and Airbnb are the biggest story in travel, and from the looks of it, the so-called sharing economy is just getting started. You can now turn to services such as Tentrr to reserve a fully equipped campsite, EatWith to dine with locals on a home-cooked meal, Riders Share to borrow a privately owned motorcycle, or Suiteness to book posh accommodations unavailable elsewhere online. "Some hotels have always kept suite inventory offline," says Robbie Bhathal, CEO of Suiteness. "Our site lets travelers find rooms they didn't know existed."
Virtual Worlds
As virtual-reality goggles reinvent entertainment, 360-degree cameras are giving travelers new experiences. Your vacation videos are no longer bound to a single, flat screen. Cameras such as the Samsung Gear 360 let you shoot footage in a circle as easily as snapping a straight-on selfie. Back at home, you can upload and share your video on YouTube or Facebook. If funds are tight, head online or don a VR headset to take an insta-cation, transporting yourself to an Australian beach or the African savanna—no jet lag involved.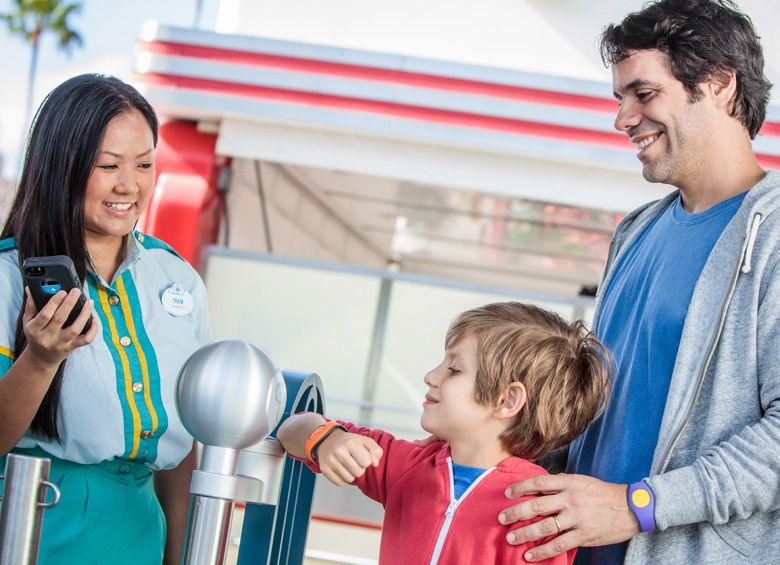 Internet of Things
The Internet of Things, or IoT, refers to Internet connected devices beyond phones and computers—think smart thermostats, personal fitness trackers, and Wi-Fi–enabled speakers. Now the travel industry is getting in on the trend. Consider Disney's MagicBand, a combo room key, credit card, and park pass that follows guests around Disney World. Disney says the wristband lets visitors travel lighter and enjoy faster access to attractions. Expect the flood of information collected by IoT devices to bring other conveniences, such as easy luggage tracking for passengers and better estimates of wait times at airport security checkpoints.
Smarter Transport
When they become ubiquitous, self-driving cars may completely change the way you approach traveling. Among other things, autonomous vehicles may compete with short-haul flights, eliminate the need for overnight stops, and transform public transit. What could top that? Speed. The California High-Speed Rail project aims to link San Francisco and Los Angeles by 2029 with a train that reaches up to 220 mph, shortening the trip to under 3 hours. Next gen supersonic airplanes could connect New York and London with a 3.5-hour flight by 2023 or so. For ultra long-distance travelers, SpaceX hopes to shuttle paying passengers around the moon and back.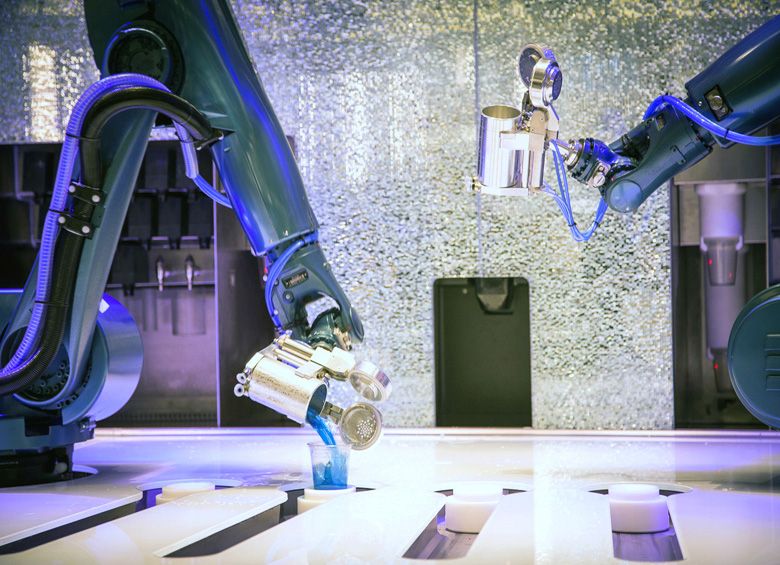 State-of-the-Art Ships
The cruise ship industry is a hotbed of invention, rolling out robot bartenders, three-person submarines, and virtual balconies for interior rooms. Traveling the high seas no longer means paying big bucks for spotty Internet, as prices come down and speeds go up. On Carnival, you can chat with other people aboard using its free mobile app. On Royal Caribbean, you can stream video to your mobile phone anywhere on the ship. Craig Sargent, a recent passenger on Royal Caribbean's Quantum of the Seas, praises the ship's bevy of video game systems and other high-tech amenities. "I was obsessed with the robotic bar," he says. "To be honest, I was there for a while."