For world travelers seeking convenience and comfort, cruises are an amazing way to experience Europe. But with so many lines winding their way from the Mediterranean Sea to the Danube River, how do you choose which cruise is right for you? Let your most desired ship amenities and ideal itinerary be your guide while you consider the various ways to explore Europe by way of water.
Boutique Lines
Smaller than the average cruise ship, boutique lines provide guests with the sorts of conveniences that come with a smaller ship (usually 700 passengers). These include longer overnight stays in port and access to harder-to-reach ports unavailable to larger ships. Fewer passengers also means more flexibility—luxuries such as last-minute onboard spa appointments may be easier to accommodate—and the opportunity for more personalized shore excursions.
Azamara Club Cruises, for instance, works alongside local tour operators throughout Europe to provide guests with unique sense-of-place experiences at each port, whether it's sipping drinks from ice glasses in Norway's northernmost city, Honningsvåg, or imbibing with the locals at an off-the-beaten-path taverna in Chora, Greece. Azamara also hosts a series of Intensive Voyages, cruises that focus on specific countries like Spain and Norway, allowing travelers ample time to soak in the beauty and culture of one distinct place.
Another boutique line, Oceania, wins frequent accolades for its exceptional culinary program curated by world-renowned chef Jacques Pépin, who travels in person upon several prearranged Oceania cruises, offering lectures, cooking demos, and signature menus en route.
River Cruises
River cruise lines specialize in smaller vessels designed to navigate Europe's narrow inland waterways and dock right at the center of some of the continent's most magical storybook cities.
Viking, one of the biggest names in European river cruises, is billed as the line for "thinking persons." In lieu of typical onboard amenities such as a casino or nightclub, Viking features a curated library tailored to each route and guest lectures that complement a day's destination: a talk on Mozart while sailing through Austria, for example. Each cruise is a fully immersive travel experience, complete with regional culinary offerings (think goulash in Hungary and giant pretzels in Bavaria) and cultural enrichment around every turn.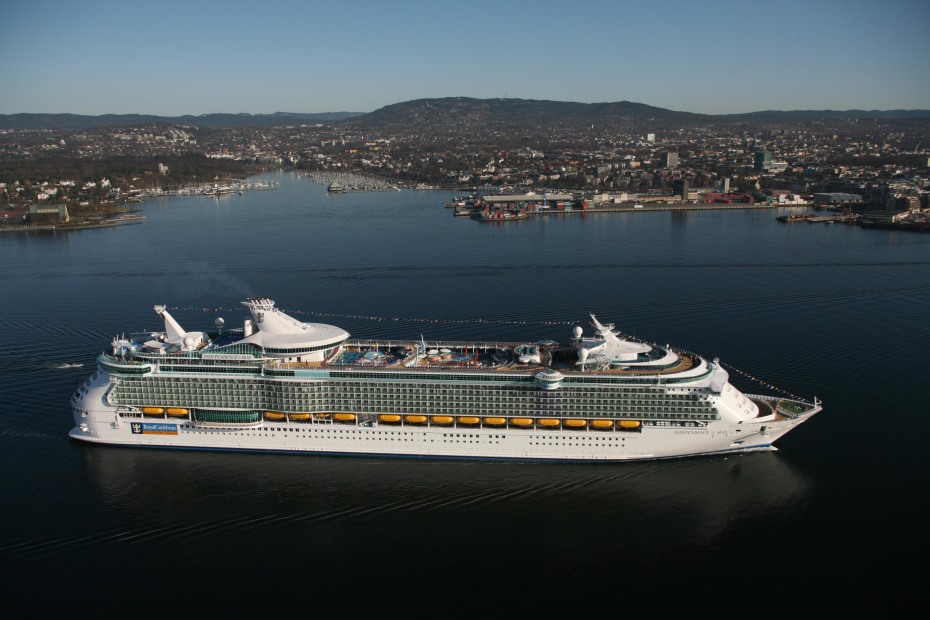 Big Ships
While all major cruise lines have ships in Europe, Royal Caribbean boasts some of the largest. The year-round cruises come with all the typical bells and whistles you'd expect on a big ship: The 15-deck Independence of the Seas—a 4,370-passenger vessel—sports waterslides, an escape room, and the world's first at-sea trampoline park, while the 3000-plus passenger Explorer of the Seas has its own surf pool and 9-hole miniature golf course.
Big ships don't skimp on the itineraries either. Celebrity's 10-night Ireland & Iceland route sails from Dublin to Northern Ireland, then makes its way around Iceland—with stops to marvel at the natural splendor of the country's sweeping fjords and hot springs—before returning to Dublin by way of Cork. This year Celebrity added Europe port stops in more low-key spots like Rijeka, Croatia, and Santa Margherita, Italy, for those inclined to explore lesser-known locales.
Transatlantic Cruising
It's the mother of all cruise ship experiences: a transatlantic crossing from Manhattan to England (or vice versa) aboard an iconic ocean liner. During the late-19th and early-20th centuries, such a trip was the epitome of luxury travel, and Cunard cruise line stood as one of the industry leaders. Relive those glory days with a sailing on Cunard's Queen Mary 2, the largest passenger ocean liner ever built, and the only one still operating today. The ship accommodates over 2,500 passengers, hosting ample Broadway-style productions, gala nights, dance classes, and fencing lessons, among other activities. Evenings are a formal affair, a throwback to the golden era of transatlantic travel, and for a special daytime treat, try the afternoon tea. An onboard kennel—complete with fire hydrants—will shelter your furry four-legged friends during the crossing.
Pure Luxury
Intimate size, all-suite accommodations, and endless caviar are a few of the perks if you travel with the luxury Seabourn Cruise Line, home to some of Europe's most elegant sailing experiences. The small fleet of vessels carry a maximum of 450 to 600 guests each, and the passenger-to-crew ratio is almost one-to-one, resulting in attention to detail that's unparalleled. (Each suite has a personal stewardess who adds decadent touches like drawing a scented bath upon request or sprinkling the bed with rose petals).
The cruise line has a culinary partnership with Chef Thomas Keller of the French Laundry, who's developed an array of unique dishes for guests. The cultural partnership with UNESCO gives passengers exclusive-access tours: Walk beyond the ropes at Stonehenge to see the towering forms up close or embark on the ultimate archaeologist experience within Gorham's Cave in Gibraltar.