Last November, in need of a mental reboot, I cleared five days on my calendar, tossed some clothes into the car, and took off on a solo road trip before I could change my mind.
As I hurtled south from my home in Colorado and into the New Mexican desert, the landscape opened wider, from the colorful buttes and charcoal hills that Georgia O'Keeffe painted to arid flatlands where mountain ranges rear up like dragon tails. Something about the bare desert invites my mind to untangle.
By the time I arrived in Truth or Consequences, New Mexico, a historic, artsy hot springs town, night cloaked the land. At one of the lodges, an attendant drew me a fresh mineral bath in a spring-fed pool lit by a single candle. I sank in, closed my eyes, and felt the luxurious ease that comes from not having to take care of anything or anyone. This is the gift of being alone and away.
Just the night before, I had wondered if this was such a good idea. It happens every time I travel by myself: Doubts start simmering. Will I be safe? Will I be lonely? But come morning, optimism returns, and I remember the thrill of solitude in motion—a rush I've known many times—and off I go.
For me, solo trips are more than vacations. They are journeys of discovery, both inward and outward. They afford a freedom you don't get when traveling with others. By myself, I've been all over, from Alaska to the Appalachian Mountains, Romania to Bhutan. And I'm not the only one. About one in four travelers went solo in 2018. A recent survey by British Airways of women in eight countries (the United States, United Kingdom, Brazil, France, Germany, Italy, India, and China) found that almost 50 percent of them have taken a vacation by themselves; 75 percent planned to do so in the future.
"As more people live, eat, and travel alone, more travel companies and restaurateurs are finding ways to cater to them—which in turn is making going alone easier and more commonplace," says Stephanie Rosenbloom, the New York–based author of Alone Time: Four Seasons, Four Cities, and the Pleasures of Solitude. "Traveling solo nowadays is for anyone who wants it—singles, partners, parents— regardless of age or situation."
Still, traveling alone can seem intimidating. Some of my friends raise their eyebrows when I tell them I'm heading off solo, as though I were brazenly flouting all notions of what is sane and smart. It's not that challenges don't arise, but more often than not, they resolve themselves.
In Quito, Ecuador, for example, I felt daunted by the prospect of using my rudimentary Spanish to find a bus to a remote lodge. But once I boarded, I found fellow travelers going to the same destination. Another time I felt a little spooked as the only guest in a historic bed-and-breakfast in rural North Carolina—only to have a lovely rambling conversation with the proprietor. My unease melted.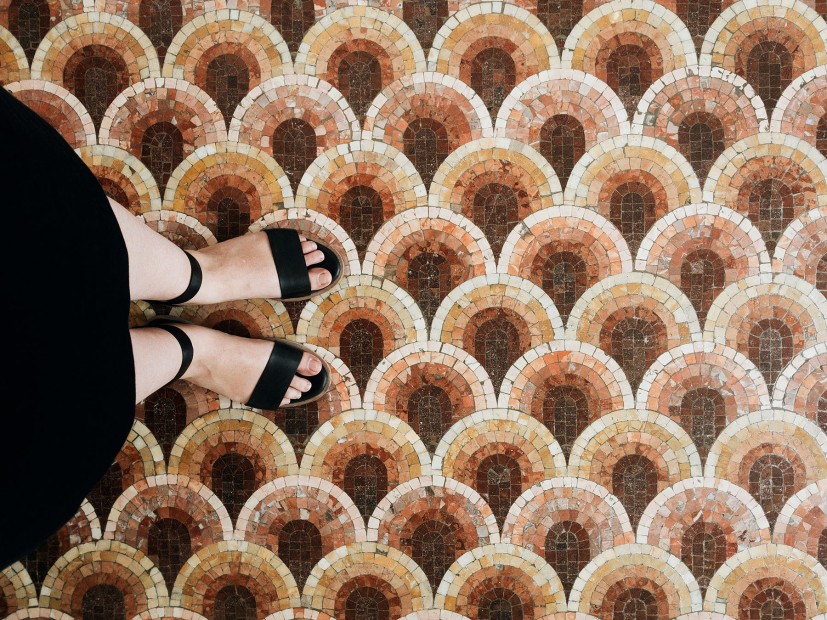 One way to test the waters is to enlist with an organized group tour as a single. Several years ago, I joined one such group on a trip through Turkey. In the course of hot air ballooning over the ancient caves of Cappadocia, hiking up precipitous mountains, and sea kayaking along shores dotted with ruins, I made fast friends. You can also plan a short solo jaunt, then meet up with a companion for further adventures.
Traveling by oneself also opens the door for experiences and encounters that would never happen otherwise. Senses heighten, curiosity grows; I feel more present and alive. Without the strictures of a schedule or a companion's preferences, I have spent hours shooting the breeze in the hot shade with an old cowboy in Texas. I have lingered over tea with people I'd just met in countless cafés across the world. It can feel as though the world is smaller and friendlier than you would ever guess from reading the news at home.
There's also, of course, the simple pleasure of one's own company. During my trip in November, I woke up in a campground in Guadalupe Mountains National Park in Texas. I drank my morning tea while staring up at the brilliant foliage that blanketed the mountains. Unhurried, I eventually set off hiking. Following a dry riverbed of polished alabaster-hued stones, I entered a forest aglow with the pigments of fall. It was so unexpectedly spectacular that I felt giddy.
Deep in the canyon, I sat down to soak up the silence. I had nowhere to be, nothing that needed to be done, and no one to talk to—and I couldn't have been happier.