Vacation and travel are not necessarily the same thing. Vacation comes from vacare, to be unoccupied, and it's about heroic relaxation. Travel comes from travailen, to strive or journey, and it's about awesome adventures. The happy meeting place for these sometimes antithetical activities is a cruise ship.
If it's relaxation you want, the typical ocean liner offers swimming pools, spa facilities, scrumptious food, and perhaps too many ways to slake your thirst: You might find a piano bar, an ice bar, a martini bar, and even a bar where the drinks are made by robots. No matter how many places the itinerary includes, you only have to unpack once.
For adventure, cruise ships pull into more than 1,000 ports spread across the world's continents. They give you access to zip lines, bumper cars, and skydiving simulators—and that's just on board. Disembark and you can fish for king salmon in Alaska, ride a gondola along the Grand Canal in Venice, or feed stingrays in Grand Cayman.
And for all the intoxicating amenities, the biggest luxury may be a simple one—the chance to stretch out on a deck chair and watch the light shimmer on the water as you sail to your next destination.—Bruce Anderson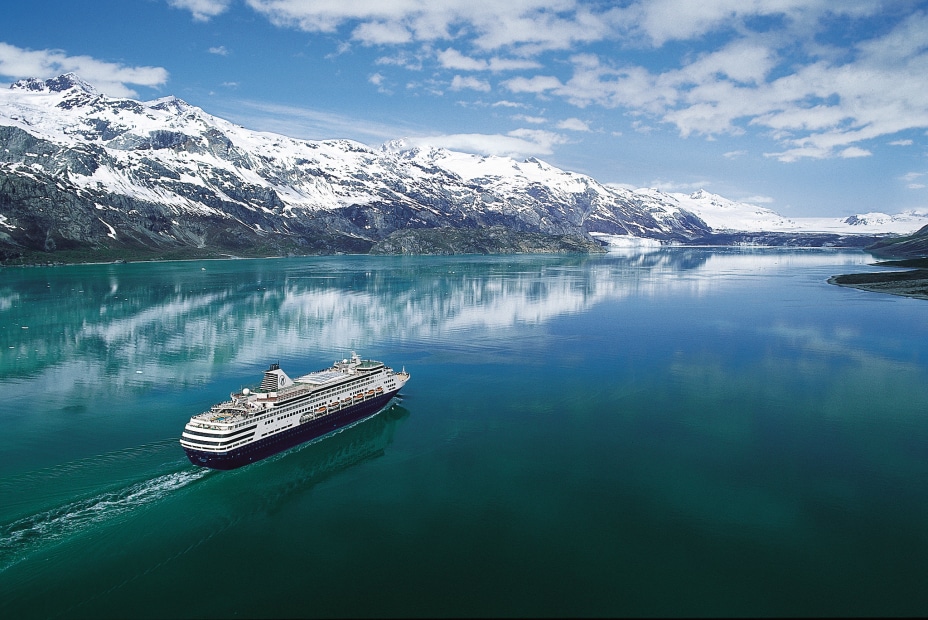 3 Amazing Cruise Itineraries
Cruise to Alaska
The natural wonders of the 49th state are the big draw of any Alaska cruise. Glacier Bay is always a highlight, with its dramatic peaks and the thunderous calving of icebergs. During Holland America's seven-day voyages, the line's elegant, midsize ships (accommodating about 2,000 passengers) meander the bay for eight to 12 hours between calls at Ketchikan and other historic, charming ports. For the full Alaska experience, add a three-day land tour to Fairbanks and the spectacular landscape of Denali National Park.—Christopher Hall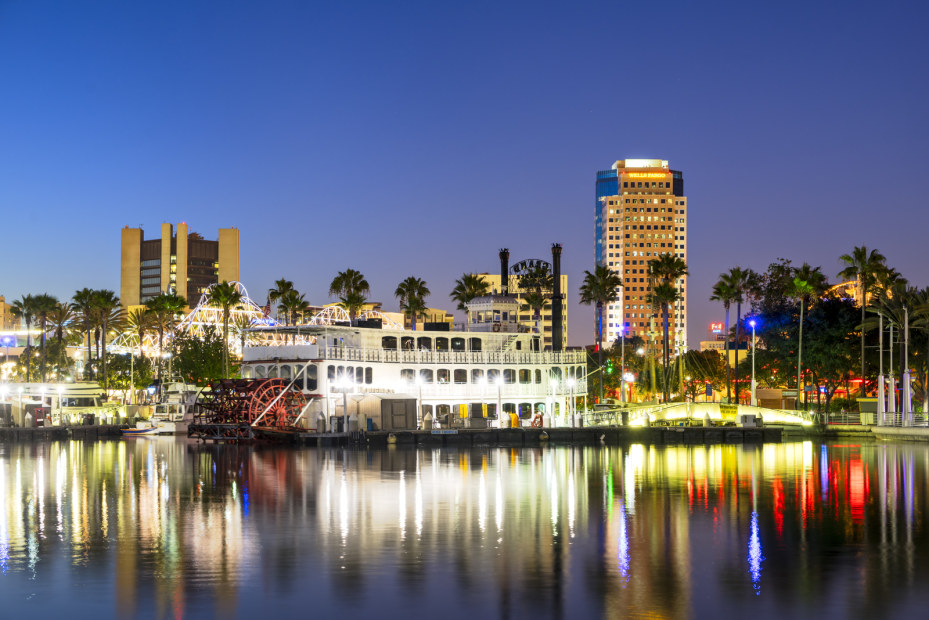 Cruise from the U.S. to Mexico
Carnival's four-day round-trip sail from Long Beach, California, to Ensenada, Mexico, on the 2,052-passenger Imagination begins with a stop at Catalina Island, where you can kayak, parasail, or stroll the beach. Next, spend a day at sea playing at the onboard water park, enjoying a massage or other spa treatment, or lingering over a decadent brunch. Finally, you can go ashore in Baja California for a full day of exploration before returning north. The short but picturesque stretch of Pacific Coast makes a great first-time cruise destination.—Christopher Hall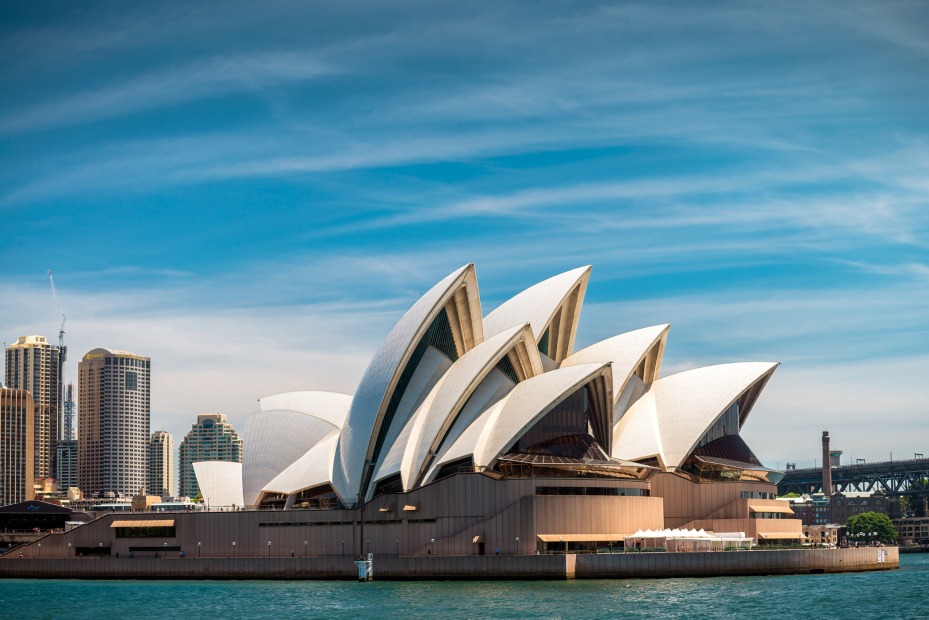 Cruise from Singapore to Australia
This two-continent jaunt beckons experienced cruisers who want to visit far-flung locales in the comfort of a small luxury ship. An 18-night voyage with Azamara Club Cruises sails from vibrant Singapore, calling at Bali, Komodo island (home of a namesake dragon, the world's largest lizard), and spots along the Great Barrier Reef en route to Sydney. The 690-passenger ship Azamara Journey offers top-notch dining, a spa, and well-appointed staterooms, most of which feature a private balcony. (The 2018 Singapore cruise sets sail on Dec. 6, but a similar itinerary is available for 2019.)—Christopher Hall
3 Myths to Dispel Before Choosing a Cruise
Myth: I'll be bored.
Reality: Is skydiving in a wind tunnel boring? What about careening down a three-story waterslide? Although not every cruise ship ramps up the thrills with attractions like these, all provide full slates of onboard fun, from dance classes and cooking demonstrations to comedy shows and Broadway-and Vegas-style entertainment.
Myth: I'll have to eat at the same time nightly, in the same place, with people I may not like.
Reality: The majority of cruise ships offer guests multiple dining options and maximum flexibility. You can request assigned seating, if that's your preference, but more often you're free to eat where, when, and with whom you please.
Myth: Cruises are for older folks.
Reality: Sure, plenty of baby boomers enjoy vacations afloat. But the average passenger's age is 49, and three in 10 passengers are between 25 and 39. The trend toward younger travelers is expected to continue as cruise lines increasingly tailor itineraries and at-sea activities to Gen Xers and millennials.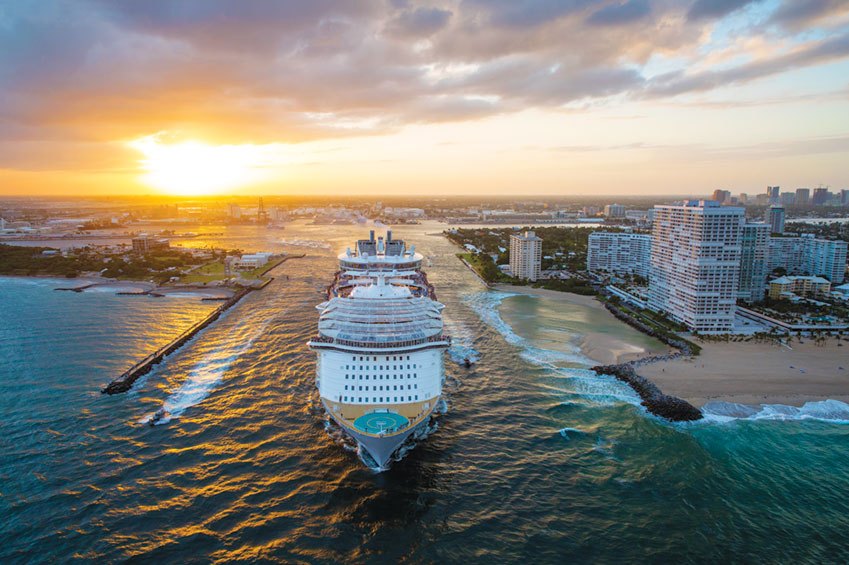 3 Tips for Getting the Most Out of Your Cruise
Spend time learning about cruise lines and fares. 
Not all cruise lines are created equal. Some are high-end, with fares to match; others are easier on the pocketbook. Or are they? To determine which provider offers the best value for your money, consider what's included beyond accommodation. On luxury liners, the fare often covers beverages (alcoholic and non), gratuities, and meals in specialty restaurants. Many cruise operators charge additional fees for these "extras."
Invest in travel insurance.
Unforeseen incidents—family illness, airline delays, lost luggage, medical emergencies—can scuttle a cruise. It's wise to purchase trip insurance for your protection and peace of mind. Policies and prices vary, of course. A travel agent can help you choose the right option for your circumstances, whether it's offered through the cruise line itself or a third-party insurance company.
Save money by booking for a shoulder season.
In many regions, you can avoid crowds and pay lower prices by cruising during shoulder seasons, which bracket peak months. For Alaska itineraries, that means you want to book for late May through June, or late September. Heading to the Mediterranean? Try April, October, and November. The Caribbean shoulder seasons of January–February and October–November bring another bonus: The weather is often cooler and less humid than at other times of year.