How to Monitor Your House from your Smartphone
AAA Smart Home Security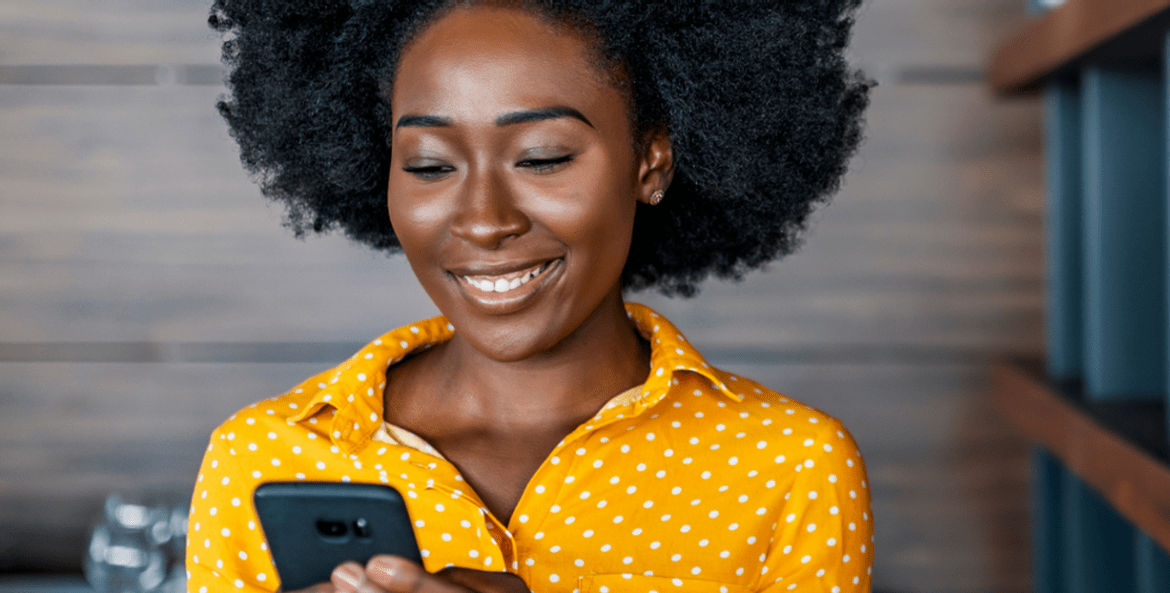 Between trips to the grocery store, taking the dog for a walk, road trips and everything else that fills your days, keeping an eye on your home may end up on the back burner.
And, if you're like the average person, you hear things go bump in the night. Even if you're not easily spooked, you may still ask yourself what the source was.
Fortunately, you can monitor your home from your phone, thanks to modern security technology, such as video doorbells, sensors and detectors.
Monitoring Your Home from Your Phone through Video Doorbells
A video doorbell is like a digital peephole that lets you see who's at your door without interrupting family movie night. Keeping an eye on your front porch can be done from anywhere you get an internet connection, whether you're across town or across the world.
When someone rings your doorbell, you simply pick up your phone and see who's there right from the app. You can even talk to the person on the other side of the door, through the doorbell's speaker. You (or someone you trust) can even get notifications when the doorbell detects motion up to 8 feet away.
Keeping an Eye on Your Home with Indoor and Outdoor Cameras
Whether you're on vacation or at the office, indoor and outdoor security cameras let you watch your home.
Indoor security cameras allow you to find out what your pets do while you're at work, check on your house and have peace of mind that everything is safe, no matter where you are. Outdoor security cameras are also a simple way to deter intruders, keep an eye on pool areas or ponds, and protect your vehicle.
When your smartphone, watch or tablet is synced to your security cameras, you have the option of viewing whatever is happening on your property in real-time. If there's any unusual activity, you'll receive an alert to your phone, mobile device or computer, plus an automatically recorded clip.
You can also store thousands of these video clips and reference them later.
Gaining the Benefits of Smart Sensors
Smart sensors make it possible to be alert about what's happening at your home's entry points, and tip you off to any problems.
Door and Window Sensors
There is a way to learn if a door or window opens without your knowledge. The secret is entry sensors. These can help you keep track of young children's whereabouts, and when a potential threat is detected.
Glass Break Sensors
Glass break sensors work by actively detecting sounds associated with breaking glass.
Flood Sensors
Flood sensors are small devices that detect moisture levels, taking the guesswork out of monitoring potential flooding in your home.
Garage Tilt Sensors
Garage tilt sensors measure the mounted angle of garage doors. If the garage door is opened or closed, you get an alert sent right to your phone.
Staying Ahead of Problems with Detectors
It's important to stay ahead of the many challenges a homeowner can face. Durable and encrypted detectors help you prepare for potential dangers by alerting you if something is amiss.
Motion Detectors
With motion detectors, you can monitor your home remotely and receive an alert if any unexpected movement is detected in your home.
Smoke Detectors
A smoke detector is only effective if you're able to respond to the alarm. With the  AAA Smart Home smoke detector, authorities can be alerted if smoke is present and the threat is verified. (This can happen even when your system is disarmed.)
Carbon Monoxide Detectors
Carbon monoxide is colorless and odorless, making detectors a safe, reliable way to know if this gas is present in your home.
How Does This All Work Together?
With smart home components, there are several convenient options for monitoring your home remotely. You can receive alerts and control your components via a fixed wall panel, desktop computer or any mobile device.
Who hasn't lain awake, not worried, but simply wondering, "What was that noise?" Now, you can easily and safely answer that question.
Get started protecting your home today!