Installing Your Panic Button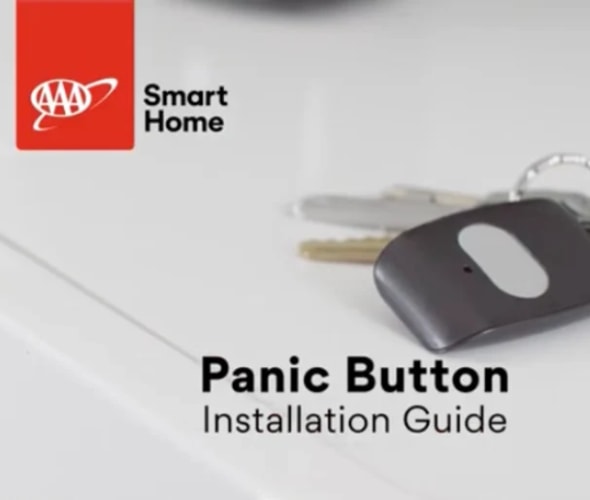 Medical Panic Button Install Guide PDF
When pressed within range of your panel, the panic button alerts your system to dispatch medical, fire, or police first responders in case of an emergency.
The device is water-resistant, and is equipped with a 2-second activation delay to help reduce false alarms.
Installation Parts
Medical panic button device
Lithium batteries (included inside)
Device holder
Belt clip
Keychain loop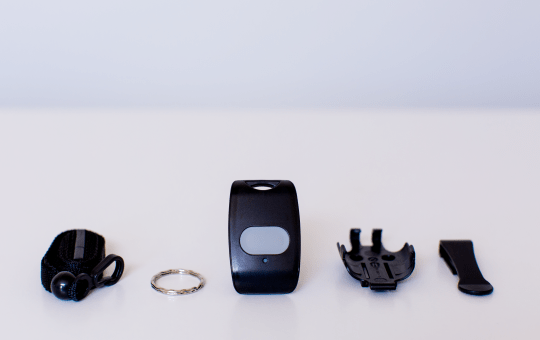 Tools you'll need (if mounting holder to a surface)
Phillips screwdriver
Two #4 ⅝-inch screws
Choosing a location
The panic button can be: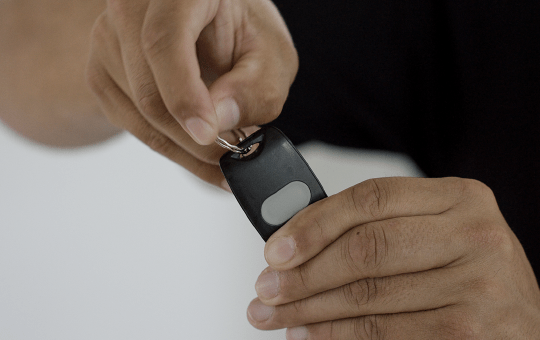 Worn as a pendant around the neck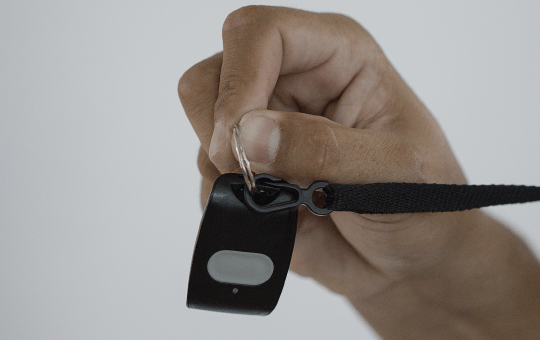 Worn on a belt, by attaching the holder to a belt clip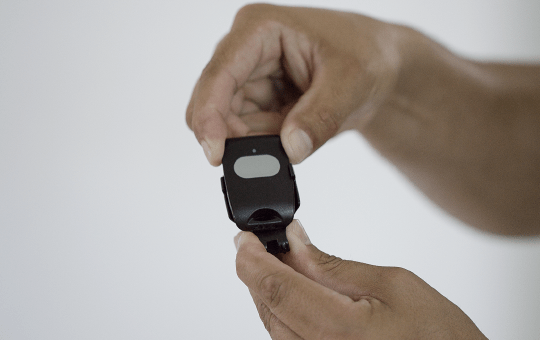 Mounted to a surface using the holder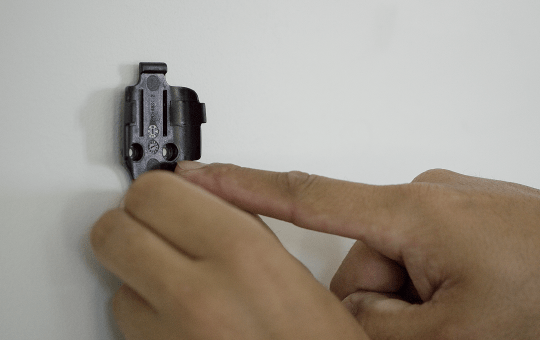 Installation Instructions
If you're mounting to a surface, place the holder against your chosen surface (see photo above) and use two screws to secure the holder.
Then, slide the device into the holder until you feel it snap securely inside.
Other Device Install Guides